---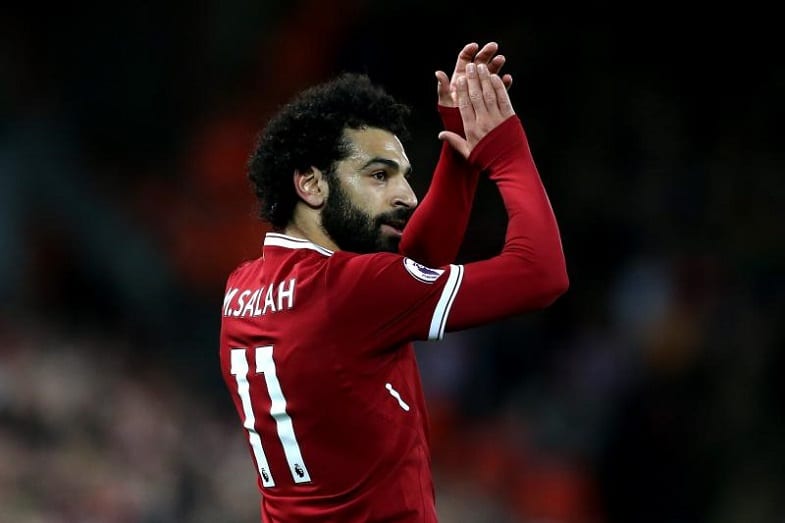 Mohamed Salah is becoming one of the biggest players in Europe and catching the eyes of fans around the world. The Liverpool striker is breaking records and carving his name in history while remaining humble at the same time. He's been a huge sensation in the Premier League prompting many to put him in the same conversation with superstars Lionel Messi and Cristiano Ronaldo.
While Salah never truly had a chance to succeed during his time at Chelsea, he has proven to be an impact player this season with the Reds. Jurgen Klopp knew what he was doing when he landed Salah from Roma for £34.3 million. This was without a doubt the best signing last summer, as the winger continues to leave his mark on the league. This season he's been nothing but inspiring with Liverpool as the club is reestablishing its dominance in both the Premier League and Champions League. Just this week he was voted PFA Player of the Year 2017-18.
The Egyptian star has been invincible and truly a goal scoring machine each and every time he steps onto the pitch. At 25 years of age, the forward could potentially be the next highest paid player come this summer and is on course to be the next Ballon d'Or winner. For the last ten years, it's been either Messi or Ronaldo taking turns winning the glorious award but they have serious competition as bookmakers are slashing the odds for Salah.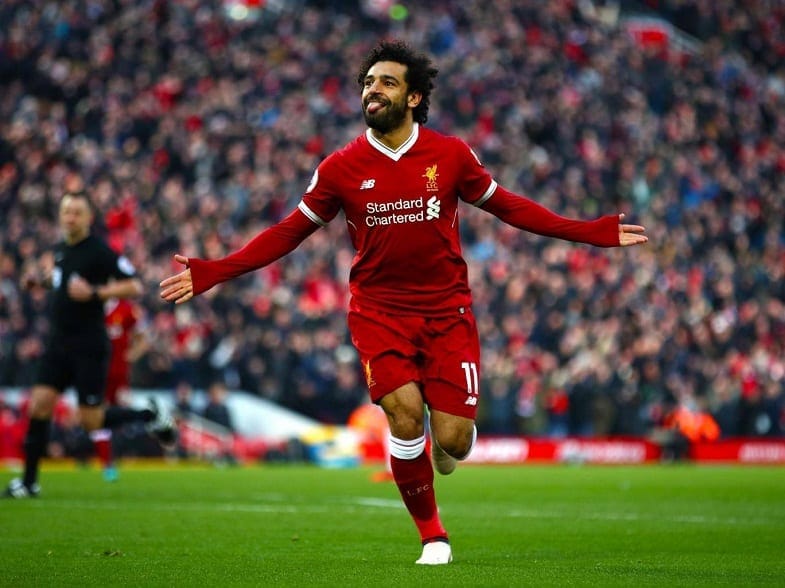 Beyond the spectacular display at Liverpool, Salah also led Egypt through the qualifiers to this summer's World Cup. They will face host nation Russia, Uruguay and Saudi Arabia in Group A, which is seen as a favorable draw and could allow for the Egyptian striker to lead his team through to the knock-out stage.
We've seen in the past some massive summer signings after the World Cup, considering the global event is the perfect place for players to show off their talents in front of the entire world. With Salah's value continuing to rise, this summer we may see a new transfer record which could even surpass Neymar's £198m move to Paris Saint Germain.
Liverpool will do everything in their power to keep their key player at Anfield next season, but it will be difficult as European giants such as Real Madrid are looking to swoop Salah up. It will be another challenging transfer window for the Liverpool boss as he looks to fight off big spenders. Despite Klopp's determination and desire to keep Philippe Coutinho at the club, Barcelona's persistence paid off and they got their man during the January window.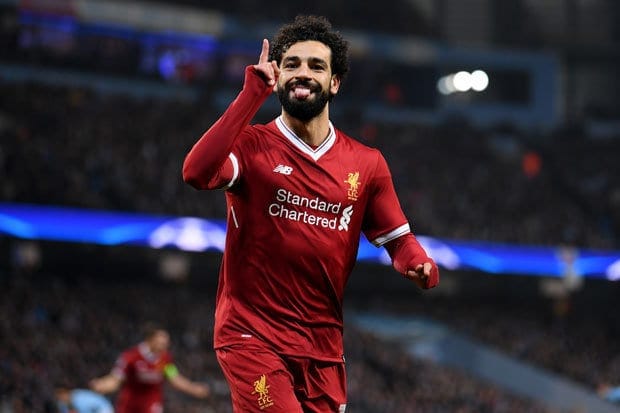 Salah's first season at the Reds has been purely magical and unforgettable. Adding goals and assists to his name while becoming a true leader has led to pundits comparing him to other all-time Liverpool greats. He's already joined former Liverpool stars Roger Hunt and Ian Rush as the third player to score 40 goals in a single season and the first to do so during the Premier League era. Salah also netted the most goals by an African player during a Premier League season, passing Chelsea and Ivory Coast legend Didier Drogba.
While this is only his first season at the club, he's on course to become a Liverpool icon if they win the Champions League. He will go down in history at Anfield alongside other club legends including Steven Gerrard, who led Liverpool to their last European Cup title in 2005. Many fans hope to watch the winger for years to come and that he bring silverware to the club.
With little signs of Salah slowing down, the playmaker is someone to keep an eye on as we head into this summer's World Cup.