---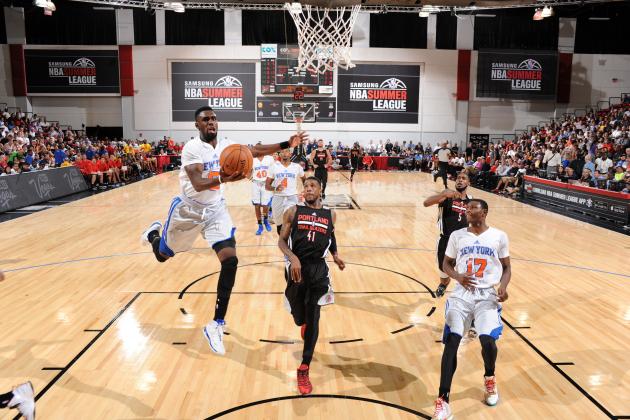 The NBA's Summer League is a notoriously poor indicator of just about everything. That doesn't necessarily mean it isn't interesting. It's our first chance to see new rookies in action, and often it's a nice place to see how second year players may have grown or developed. But all too often, we get excited about a given player's performance at Summer League only to find that it meant nothing about how that same player would look come the regular season.
To clarify that point, one need only look back at some of the past MVPs of Summer League. Randy Foye won in 2006 and has struggled to remain relevant as a professional. Jerryd Bayless, Kyle Anderson, and Tyus Jones each won the honor and look like career backups (though Jones is still very young, and his career path undetermined). Josh Selby and Glen Rice Jr. are also past MVPs, and neither is in the league today. Those are six of the last 12 Summer League top performers, and none of them are or have been particularly impactful in the league.
There have been some noteworthy exceptions, however. In 2009 and 2010, Blake Griffin and John Wall were back-to-back MVPs, and Damian Lillard followed their lead in 2012. Fast-forward to the summer of 2017 and it's impossible to say which path the best players from the exhibitions will follow. But we've had a week or so to let the dust settle from the 2017 Summer League, and anyone who kept an eye on it will surely feel that there are several rookies – not just the eventual MVP Lonzo Ball – who may be destined for great things.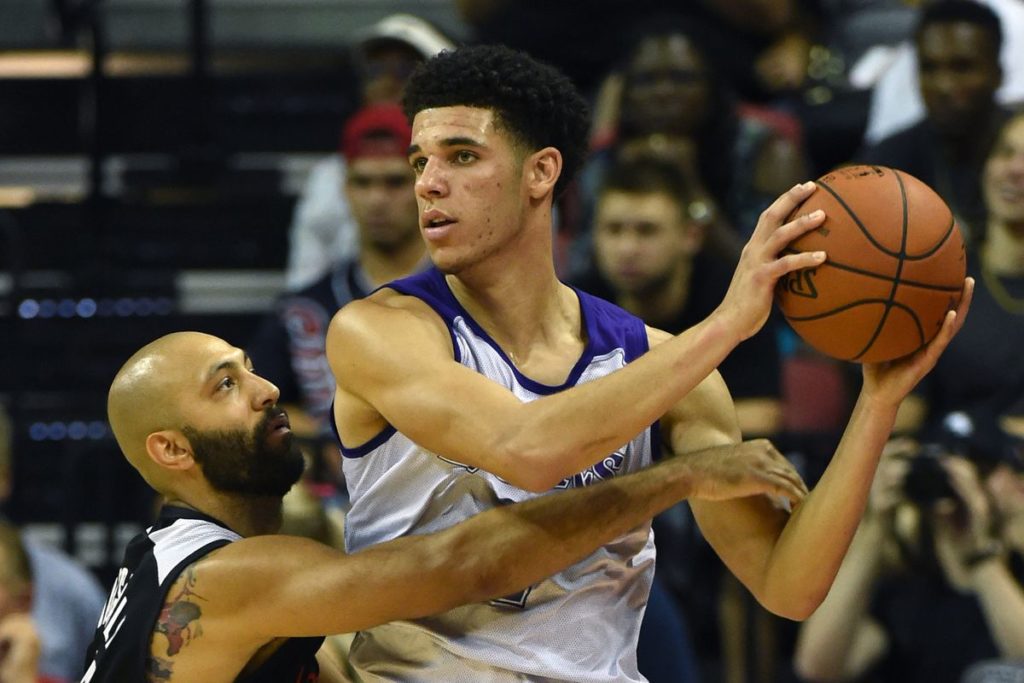 Jayson Tatum was the first rookie to make a major impression, putting up excellent numbers for the Celtics and looking like a seasoned NBA veteran doing it. Next up was Dennis Smith, Jr., the Mavericks' apparent point guard of the future, who was an absolute terror getting to the rim in game after game. Lakers guard Lonzo Ball was a magician on the court following a lackluster debut performance, and Utah's Donovan Mitchell played so well he had just about every relevant NBA writer and analyst anointing him the steal of the draft. And those four just represent the top performances. Other first round picks like Josh Jackson (Phoenix), Bam Adebayo (Miami), Kyle Kuzma (Los Angeles), and Caleb Swanigan (Portland) were awfully impressive as well.
Truth be told, one could pick out stats-based top performers from any summer and say that they looked terrific. In that sense, this crop of rookies may not necessarily be unique. But what was undeniably different about the 2017 Summer League was the buzz that surrounded it. Even casual sports fans may have noticed that there was simply more discussion about summer basketball than probably ever before. Every morning brought new stories, tweets, and highlight reels updating the public on what the rookies were up to. You could hardly go a day in the first half of July without hearing about Ball's latest stat line, or the sensational turnaround jumper Tatum hit over an NBA defender.
We can chalk some of this up to the culture of entertainment commentary, and how it's evolved in recent years. Everything is shared more frequently these days, from last night's highlight alley-oop to the latest tweets from prominent politicians. In that sense, it's only natural that if there's basketball being played, we're going to hear about it – whether it's Summer League or the NBA Finals. But this can't explain the entirety of the aura that seemed to surround summer ball this year.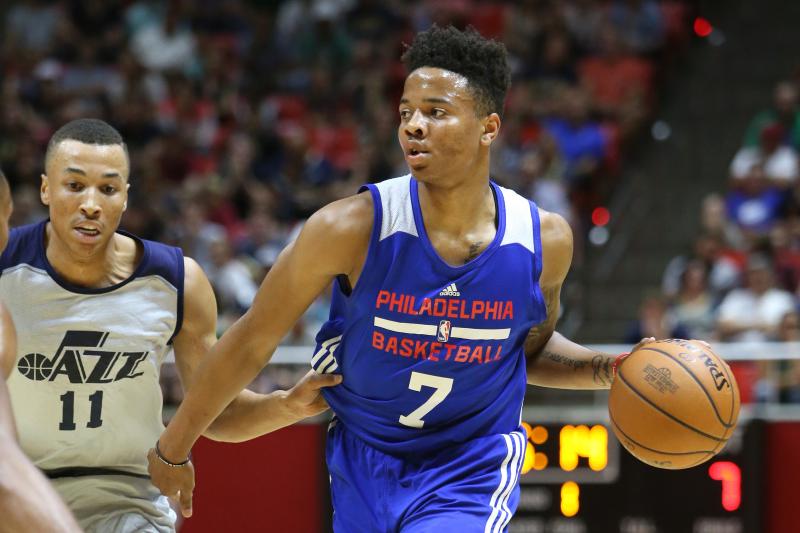 The biggest indication that something really was different this time around might have been that the Lakers and Celtics actually sold out a Summer League game in advance – something that had never happened before. This was due mostly to the borderline absurd hype surrounding Lonzo Ball (thanks in large part to the constant jabbering of his spotlight-craving father). But there were other factors as well. The Lakers' other rookies – Kuzma, Thomas Bryant, and Josh Hart – had all looked impressive as well. And the Celtics were bringing Jayson Tatum to town. Watching the game, you might have mistaken the atmosphere for that of a high-level college contest, whereas watching Summer League usually feels like stumbling on the feed of a camera that was accidentally left on during pickup at the Y.
That Lakers-Celtics game might have been the high point of Summer League buzz, but the average game this summer felt closer to that than to the duller version from years past. This rookie class brought an almost unfair amount of hype with it into the draft, and fans across the board seemed more excited than usual to get an early look at them. The fact that most of the big names delivered only enhanced the excitement.
It's never a good idea to take these offseason performances too seriously. But make no mistake, the summer of 2017 was different. This is going to be a special class of players, and the way they showed up may even bring more attention to Summer League in years to come.