---
This is a new year in the NFL, and the Philadelphia Eagles are headed for a major hangover, in the aftermath of their unexpected and even improbable Super Bowl run from last season. It's not often that teams remain consistently at the top of the league's rankings, amid changes across the NFL landscape, which shift the strengths and weaknesses of many franchises. While the Patriots and Steelers have for the most part been able to remain contenders, many other teams have failed to do the same.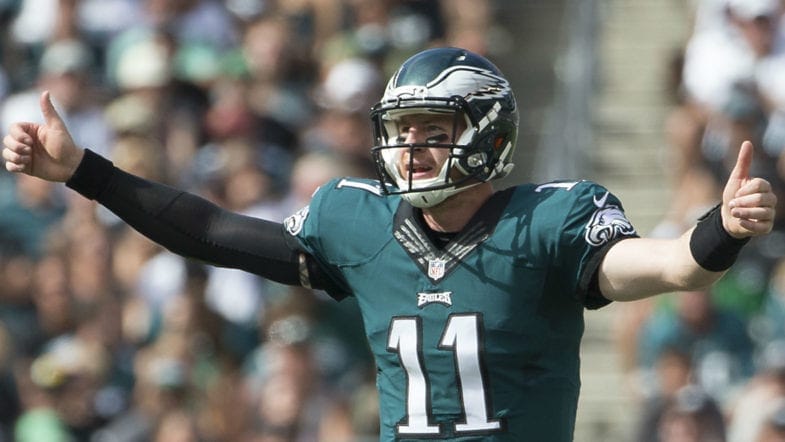 NFL rosters are constantly changing, and there needs to be a strong core of players and coaches in order to overcome those varying pieces. For the Patriots, the catalysts have been Tom Brady and Bill Belichick. In Pittsburgh, Big Ben, Antonio Brown, Le'Veon Bell, and even Mike Tomlin have held the ship steady, albeit to a much smaller degree than the former.
But the Philadelphia Eagles don't really have that core to lean on. Sure, they have a very strong roster. Perhaps even the best in the league. But they are lacking the strength at the most important position right now. Quarterback Carson Wentz is making a return from the torn ACL he suffered toward the end of last season. And just ahead of the 2018 regular season, nobody really knows just how healthy he is, and how effective he will be.
In the team's postseason and Super Bowl run, backup quarterback Nick Foles managed to lead the team to several important victories, including in the championship game itself against the aforementioned Brady-Belichick combo. But those were just a collection of a few games, when momentum could have played a major factor in the overall level of play and the underlying accomplishment they were able to reach.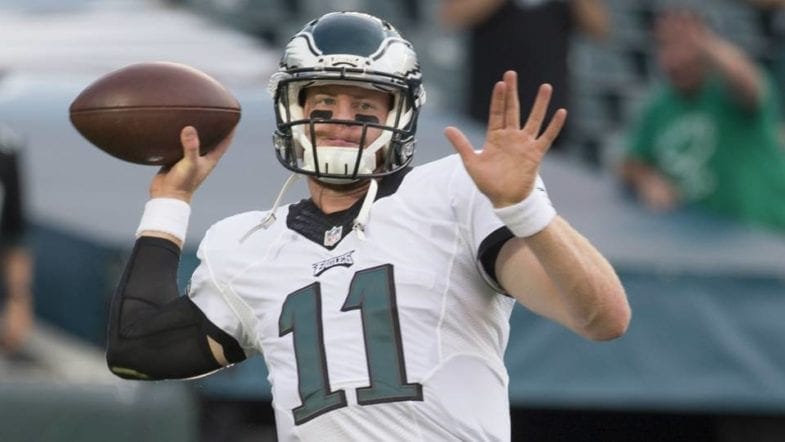 Current rumors out of Eagles camp appear to suggest that Wentz could miss a couple of games to start the year. Expecting Foles to step in and play at the incredibly high level at which he played last year could be a stretch (to say the least). With ample time to prepare for Week 1, the Atlanta Falcons should be ready to fly against the Super Bowl champs, and Foles would likely find the going much tougher than he did last January.
Whenever Wentz does return, it is fair to wonder just how well he will actually perform on the field. He could play well, and reports suggest he should be fine to play, but it's difficult to gauge just how much mobility he will have. And his mobility is such a big part of his game. Despite gaining much of his yardage as a passer, he Wentz still averaged the ninth most rushing yards per game, with 23.0 per outing. But even that doesn't paint the full picture, as he consistently scrambles to avoid pressure, extend plays, and create plays with his legs.
Moreover, even if he is declared healthy, players often react timidly when finally returning to the field from serious injuries and surgeries. They become overly conscious of their ailment, thinking about the potential of re-injury and the hits that could send them back to the sidelines. There is a mental recovery process attached to ACL tears. That has long been documented across the NFL, with players in various skills positions.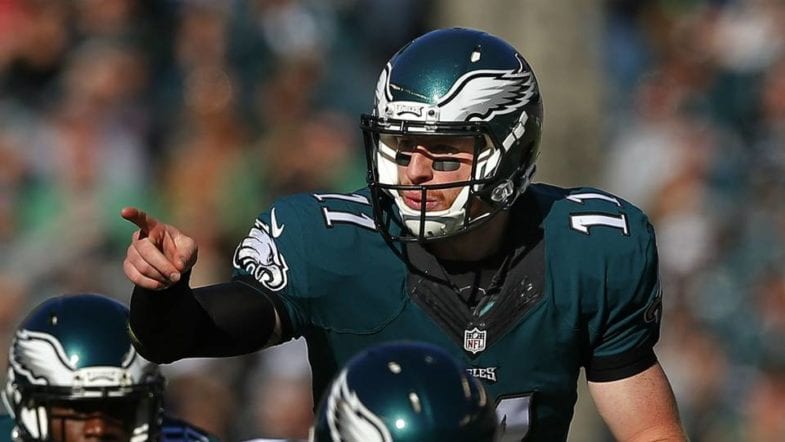 Without a fully healthy or engaged Wentz, the Eagles have a far lower chance of reaching their lofty expectations, set by their championship run. If he is a shell of his former self, their "hangover" could extend deep into the season and could even place them in danger of missing the playoffs. Their entire 2018 season will come down to the health of their core player – Carson Wentz.