---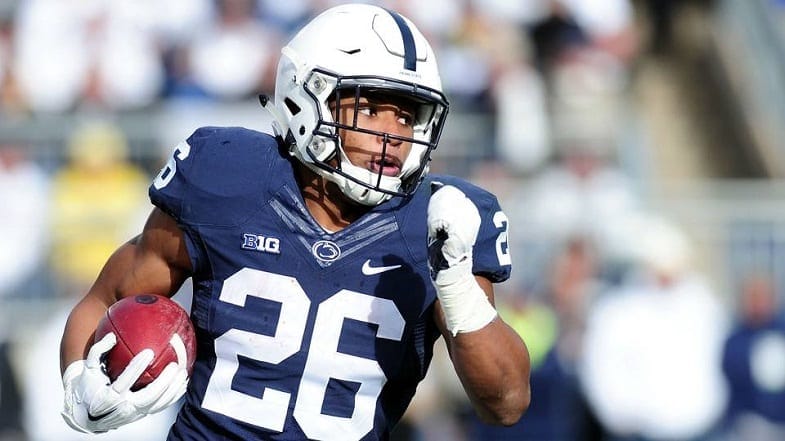 The NFL Draft has become a spectacle in recent years. A 3-day festivity of drama and intriguing storylines, brilliantly scheduled in the heart of the NFL offseason. It is a pleasant reminder for all football enthusiasts that a summer full of OTAs and training camps is fast approaching.
As fans come together to watch their teams attempt to acquire the best talent and missing links to their rosters, electricity is always in the air, particularly on Day 1.
In most drafts, quarterbacks tend to be at the forefront of the action, and this year is no different. It is highly conceivable that the first three picks off the board will all be QBs, with Sam Darnold, Josh Allen and Josh Rosen all being strongly considered by teams drafting in the top five.
While it is true that the quarterback is the most important position to any team's offensive success, should a QB-starved team use a top pick on a prospect that is not as talented or polished as a generational player in another position?
The last two years have shown that running backs can make a quick impact on the game, leading to a much more successful offensive performance. Teams do not select running backs this high in order to ease them in. They plan on immediately feeding their top pick as much as possible, and it can really pay dividends.
Last year, it was the Jacksonville Jaguars who selected Leonard Fournette with the fourth overall pick. The Jags' offense had been a train wreck for years, and the team was headed for another season with previously incompetent Blake Bortles at the helm.
Fournette's selection, coupled with the key free agent pickups of Calais Campbell and A.J. Bouye, paid off quickly, as the team was able to build its offensive attack around a strong running game and an aggressive defensive scheme. The team's total rushing attempts climbed to 527 from 392 the year before, marking an increase of 34.4 percent. As a result, Jacksonville's identity became that of a physical, ground and pound football team, focused on ball-control and masking its quarterback's deficiencies. The result – Jacksonville improved their record from 3-13 in 2016, to 10-6 and an AFC Championship clash with the New England Patriots just one year later.
Similarly, the Cowboys selected Ezekiel Elliott with the 4th pick in the 2016 draft. Dallas is still reaping the benefits of that pick, as Zeke has become one of the best running backs in the NFL in a matter of just two seasons, despite a drama-filled legal battle with the league that saw him miss six games in 2017.
I'm not saying teams shouldn't use high draft picks to select quarterbacks, but rather that those picks are so valuable that they should be used to pick up a difference-maker that will improve an organization for years to come, rather than taking a risk on a flawed prospect simply because it is one of the best QBs in that year's class. Look up Robert Griffin III or JaMarcus Russell for confirmation.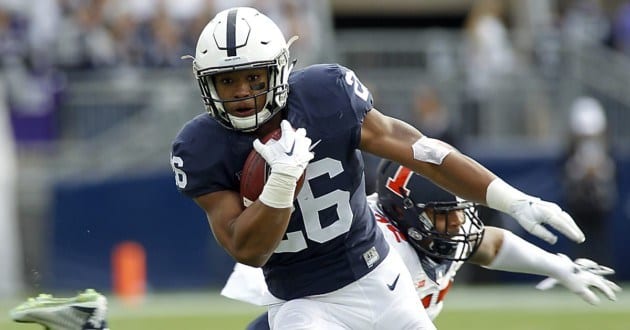 When looking at Saquon Barkley, it is also important to realize that his measurables are BETTER than those of Zeke or Fournette coming out of college. Barkley is the definition of a physical marvel, weighing in at a rock-solid 230 pounds, with a rare combination of strength, speed, quickness and great hands as a receiver out of the backfield.
Barkley showed the world just that at the NFL combine  His 40-yard dash time of 4.40 seconds, as well as 29 reps on the bench press, displayed his freakish combination of breakaway speed and immense strength. Moreover, his 41-inch vertical jump was another indicator of his astounding athleticism. His 40-yard dash and vertical jump exceeded those of Zeke and Fournette, and each of them has already established themselves among the top runners in the league on teams who had struggled offensively prior to their arrival. 
Barkley was highly impressive at Penn State, recording the second most all-purpose yards in the country last season. His game film also suggests he has a great nose for the end zone, scoring a total of 23 times in 2017, with 18 of those as a runner, three as a receiver, and two as a kickoff returner. The fact that Penn State had him back there returning kicks is just another example of the coaching staff's faith in him as a game-changer.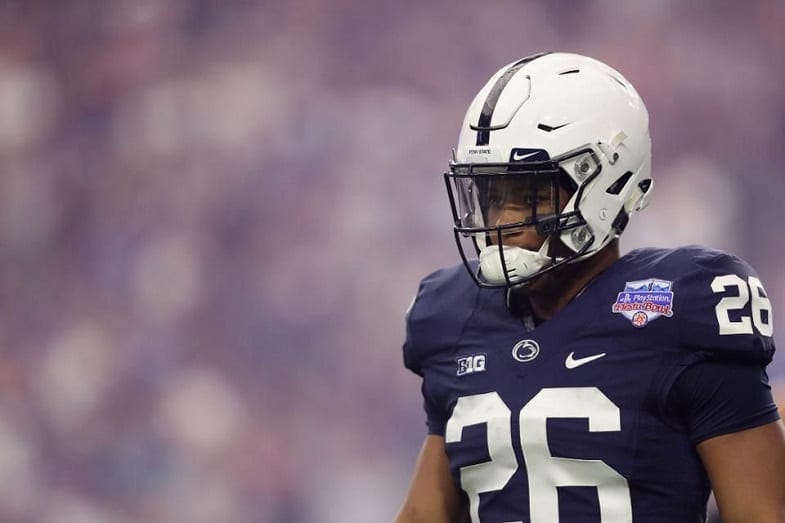 Barkley is one of the best running back prospects of all time, simply based on his incredible physical attributes and college performance. It would therefore be unwise for teams to pass on him at the top of the draft. The Browns currently own the first and fourth picks, meaning they could potentially secure Barkley and still get a top-tier QB with the fourth pick. The Browns also acquired Tyrod Taylor this offseason, giving them another high-upside option under center, regardless of who they select at  No. 1.
Unless the Browns are absolutely convinced that one of this year's QB prospects is far and away ahead of the others, it seems the smart bet would be to change their offensive focus from playing quarterback shuffle, and instead establish a strong running attack spearheaded by Barkley.
A strong running game is a quarterback's best friend, which could lead to many favorable matchups in the passing game. It also keeps a defense honest, often leading to potentially big plays off of play-action passes. Whichever team ends up drafting Barkley will end up with a gem that can help their offense as much as any quarterback in this year's draft.