---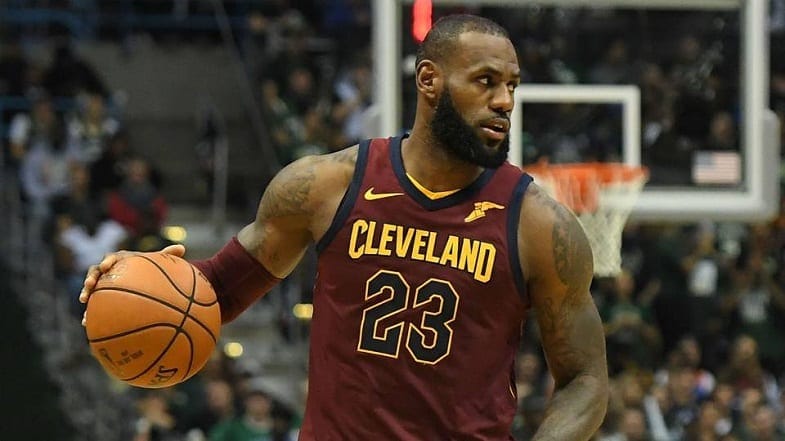 The Cleveland Cavaliers will have one goal this offseason – keeping LeBron James in Cleveland. 
The NBA playoffs are well underway, and King James is once again making a push in his pursuit for a fourth championship. LeBron will be able to exercise his player option at the end of this season, and there have already been plenty of suggestions and opinions about what he will decide to do.
The truth is, nobody knows where LeBron will end up playing next year – not even LeBron. He is squarely focused on the playoffs, as he attempts to make his ninth NBA Finals appearance. But even with all of those Eastern Conference titles, LeBron has failed to finish the job against Western Conference foes. His career record in Finals matchups is just 3-5.
Perhaps that is part of the reason that the King is even considering leaving his home town again. After leaving Cleveland to join his buddies down in Miami back in the summer of 2010, LeBron was able to reach the Finals three times in as many years, winning two championships in the process. Since returning to Cleveland, he successfully reached the pinnacle of the basketball world, winning the first championship in Cleveland sports in 52 years.
So what can the Cavs do as an organization to make sure LeBron will not leave again? They need to make him believe that his best bet for a title is in Cleveland. There are several ways for Cavs GM Koby Altman to make the necessary moves to improve the roster before James decides to part ways with his hometown for the second time in his career.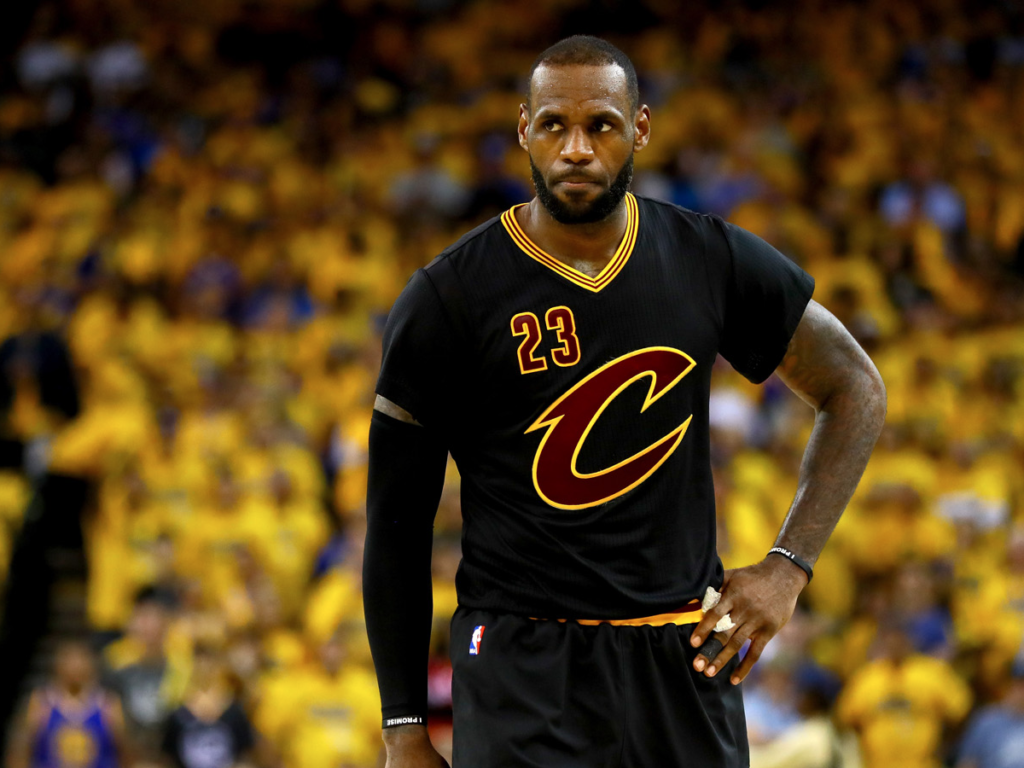 Free Agency
If you look at the list of upcoming free agents following this season, you will likely get excited at the idea that the entire landscape of the league could be different within the next few months. Aside from LeBron, other players who have a player option or will be unrestricted free agents include Kevin Durant, Chris Paul, Paul George, DeMarcus Cousins, Carmelo Anthony, and the list goes on.
All LeBron needs is some help. Pairing him with Chris Paul and/or Melo, would go a long way in convincing him to stay put. Team banana boat could actually come to fruition this offseason, if all the chips end up falling that way. And on that note, Dwyane Wade will also be an unrestricted free agent after this season.
Beyond the obvious superstars mentioned above, there are many other strong players, whose services will be available this summer. If LeBron decides he would prefer to remain in Cleveland, it would be best for him to communicate his desires with the organization's top brass. James is already 33, and while his body is showing zero signs of even slowing down in the slightest, his time for making a run at a few more rings is beginning to dwindle. He is obviously aware of this, and he will look to put himself in the best possible position to accomplish his goals.
The Draft
Another way that the Cavs can lure King James to stay in Cleveland would be through the draft. Cleveland was able to acquire the eighth pick in the upcoming draft, following the trade that sent Kyrie Irving to Boston. It's impossible to know how the draft will develop and who will be available when the Cavs get their turn, but the Cavs should take advantage of this opportunity to select players who can come in and contribute immediately, rather than on raw talent that could take years to develop. LeBron needs help now. 
NBA players are recruiting each other at this point, joining forces to combine into various dream teams, leaving little room for others to truly compete in the playoffs. If the Cavs can draft one or two promising players to make an impact immediately (like the 76ers and Jazz drafted Ben Simmons and Donovan Mitchell, respectively), it could be a win-win situation for everyone involved. A strong draft would also allow the team to trim the fat from its roster, clearing additional cap space to make a strong push in free agency.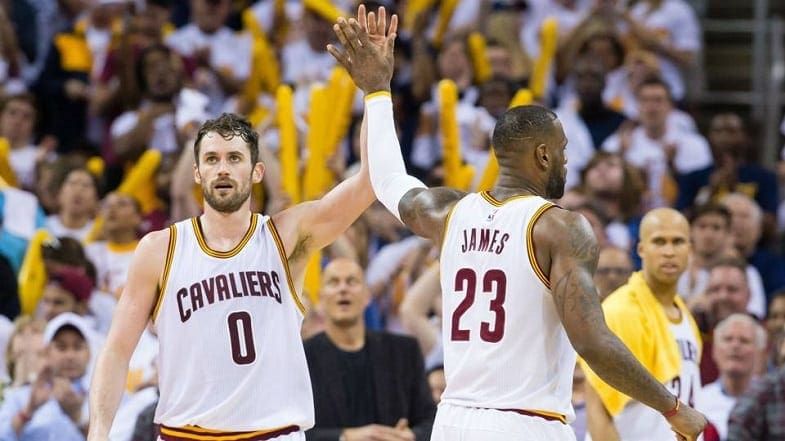 Trades
Finally, the Cavs could also pull the trigger on some trades that could yield some positive returns for the team. The biggest name to offload is Kevin Love, who is currently under contract through the 2019-2020 season. Love is the second highest-paid player on the team, with a salary of just over $24 million. His salary is expected to surpass $25 million for next season. If the Cavs are able to find a trade partner for Love, they might want to consider making that deal.
It will not be easy to accomplish this goal, particularly with such a robust free agency class this year. Teams could attempt to pick up a better player, with a similar salary, and at no additional cost for the transaction. The Cavs could be forced to restructure some contracts, if they intend on attracting a big name this offseason, while maintaining both Love and JR Smith on the roster.