---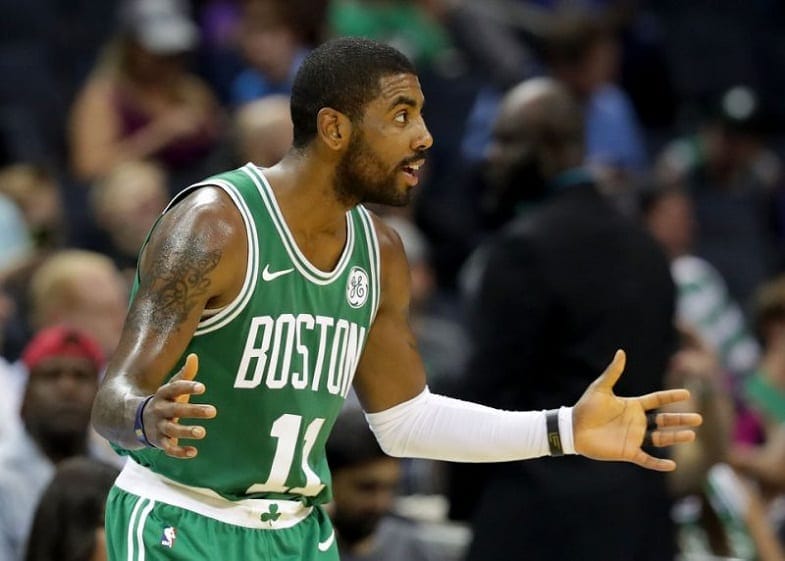 Lebron James, in his 15th year in the league, has dominated the 2018 NBA playoffs so far. He's had two game-winning buzzer beaters and four 40-point performances in the span of ten games. Despite LBJ's greatness, however, an even bigger playoff story-line is brewing in Boston. The undermanned Celtics are headed for a showdown with LeBron and the Cavaliers in the Eastern Conference championship, thanks in large part to the outstanding play of backup point guard Terry Rozier (or Scary Terry).
When it was announced that Kyrie Irving would miss the remainder of the season and postseason to have an operation on his knee, the Celtics instantly became an afterthought. The lower seeded Wizards, Bucks, Pacers, and Heat were all hoping to draw a downtrodden, Irving-less Celtics matchup in the first round, which would give them their best shot to advance to round two. No one was prepared for Scary Terry to be unleashed.
During the regular season, Rozier came off the bench in all but 16 of the 80 games he played, and averaged 11 points, 3 assists, and close to 5 rebounds per game. He was a more than capable backup option for Irving when needed. In the playoffs as a starter, he's currently averaging 18.2 points, 5.8 assists and 5.5 rebounds over 12 games. He's also been extremely efficient in that span shooting 42.4 percent from the field and 39.6 percent from three point land. Coach Brad Stevens trusts Rozier with the game on the line and he's come through time and time again with clutch threes, smart passes, and defensive stops.
The question is: what should the Celtics do with Terry Rozier now? Presumably, Kyrie Irving will resume starting point guard duties next season. Should they trade Rozier while his value is at its peak? Should they reduce someone as talented as Rozier to a bench role? Or should they explore other trading opportunities outside of Rozier?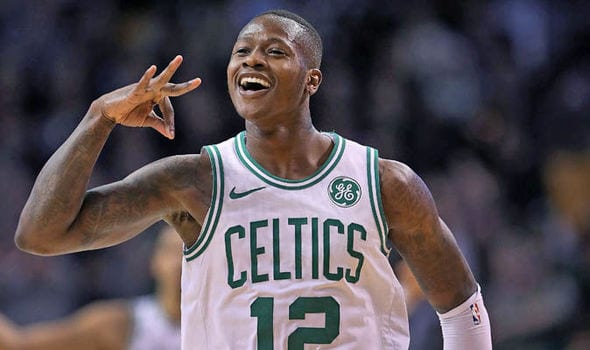 Brad Stevens has the Celtics running like a well oiled machine and I'm convinced he could manage that no matter who he has on the roster. Last season, the Celtics made it all the way to the Eastern Conference Finals before being bested by LeBron and company. After acquiring Gordon Hayward and trading for Kyrie Irving this past offseason, they were left with only four players from the 2016-17 team to begin this season (Rozier, Marcus Smart, Jaylen Brown and Al Horford), and now they are heading right back to the Conference Finals.
The Celtics now truly understand that they have a starting caliber point guard in Rozier, so wouldn't that make  Irving an even more interesting bargaining chip? Irving is set to make $20.1 million next season with a player option to make $21.3 million in 2019-20. You know who has an identical contract? Kawhi Leonard, who we all know wants out from under Gregg Popovich in San Antonio. That would be a blockbuster one-for-one deal. While Irving is one of the best scoring point guards in the league who can take over any game, Leonard is a team oriented super star who can defend anyone in the league. His two-way ability to play at a high level on both ends of the court is exactly the kind of mentality Stevens looks for. If they wanted to keep Irving, the Celtics could also try and package Rozier with one of Jayson Tatum or Jaylen Brown, but letting young players with such bright futures leave might come back to bite them.


What the Celtics have is an embarrassment of riches. We've seen point guards flourish in Brad Stevens system going back to Isaiah Thomas who wasn't an All Star until he got to Boston. Right now they have Kyrie Irving, Marcus Smart, and Terry Rozier who all could potentially start. Then at the wings they've got two budding superstars in Jaylen Brown and Jayson Tatum at just 21 and 20 years old. And let's not forget All Star Gordon Hayward who will be back next season.
The Celtics certainly have the pieces to go get Kawhi if they want him. He's got the championship pedigree to potentially get them over the conference finals hump and bring Boston a championship. I don't think their current team needs to go out and get another superstar, but then last year I didn't think they needed to go out and get Kyrie Irving. The Celtics hold all the cards right now and have endless opportunity with their impressive roster that the Nets helped them build.