---
Making assumptions is where people often make mistakes. And assuming that Saquon Barkley will win the Offensive Rookie of the Year Award is probably a mistake. Not only are there surprises every year in the NFL, but nobody really knows how things will shake out in the ultimate team sport, where a player's effort can often only go as far as the team goes.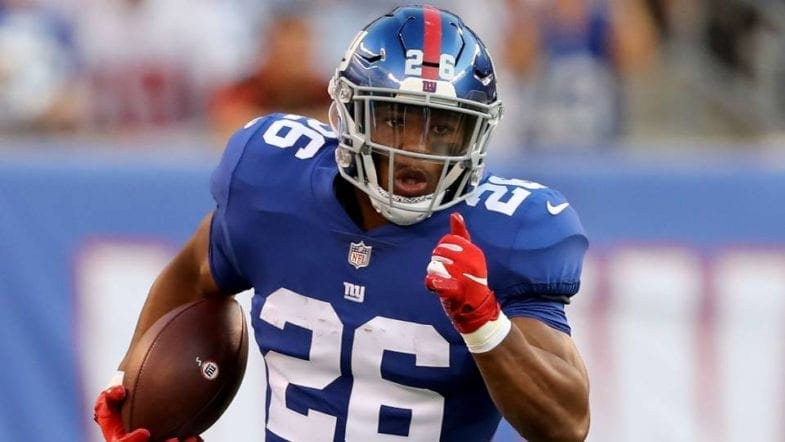 While it's true that Barkley is headed toward a heavy usage season, it's not guarantee that he achieves a lot with those touches. After being selected by the New York Giants with the second overall pick in the draft, it's safe to assume that Barkley will average a minimum of 20 touches per game. The Giants are going to feed him the ball relentlessly, thereby justifying the high draft capital used to obtain his services.
The first issue with that, is the increased risk of injury for a running back handling the rock so much. There is no doubting Barkley's talent. He took his first NFL handoff for 39-yard gain this preseason. But he has already endured his first physical ailment, as he injured his hamstring and was consequently limited the rest of the way leading up to Week 1.
Even if we assume that he remains healthy and plays a full 16-game slate, his performance will also depend on his teammates. The offensive line needs to block well, in order for the team to sustain drives. Moreover, Eli Manning certainly has to step up his game, and the defense needs to become more physical. Those factors will have a big impact on the number and quality of touches that Barkley receives. There are many running backs who have received above 20 touches consistently and still failed to do much with those opportunities. While Barkley is arguably the most talented running back prospect since Adrian Peterson (or maybe even ever), it doesn't mean he can overcome all of those obstacles by himself.
And then there is the unforeseen. Last season, everyone assumed that running back Dalvin Cook would have the best season among rookie runners. And while he got off to a strong start, he unfortunately suffered an early-season ACL tear, which sent him to the shelf for the remainder of the season. But there is a real chance that Cook would not have been the top rookie runner in any case. Kareem Hunt was another rookie, who seized the opportunity of an injury ahead of him. Hunt would go on to lead the entire NFL in rushing, besting all other running backs on his way to 1,327 rushing yards, and adding 455 receiving yards, with 11 total touchdowns on the year. Another strong rookie runner was Alvin Kamara, who came out of nowhere to become a key member of the Saints' offensive gameplan.
The 2018 season could be full of surprises as well. Two players who could top Barkley in the race for ORoY, include New York Jets quarterback Sam Darnold, and Denver Broncos running back Royce Freeman.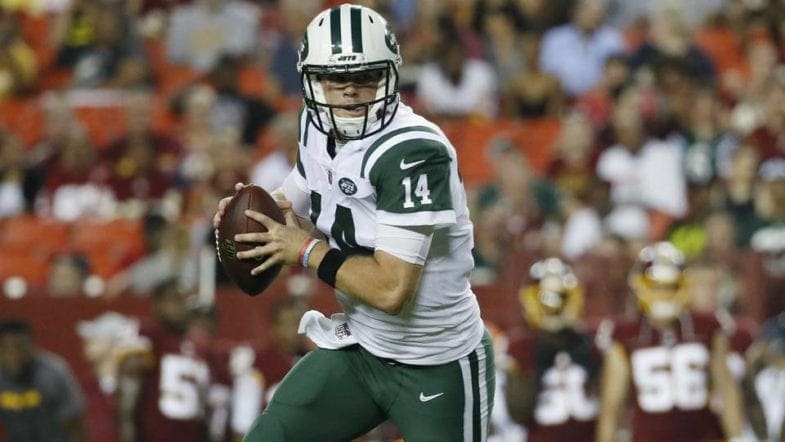 Darnold's path to being named the top offensive rookie is actually quite clear. As the third overall selection in the draft, he has a lot to prove to the neighboring Giants, who passed on him to take Barkley. The Jets finished in last place in the AFC East with a 5-11 record. Any improvement in that category, would obviously make a strong claim for Darnold in the rookie race. Darnold has already had an impressive start to his NFL career. He has managed to beat out both Josh McCown and Teddy Bridgewater for the starting job in New York. In fact, Darnold was so impressive that the team felt they could trade Bridgewater to the Saints in return for a third round pick. 
So far this season, the Falcons appear to have made a smart move, waiting to select wide receiver Calvin Ridley with the 26th overall pick in the draft. While he was not a factor at all in the season opener, he fared much better in his second game, when he tallied four catches for 64 yards and a touchdown. He then exploded for seven receptions, 146 yards, and three scores in just his third game as a pro. If Matt Ryan continues to feature him in the passing game, we could have a rookie wide receiver take down the Offensive Rookie of the Year title.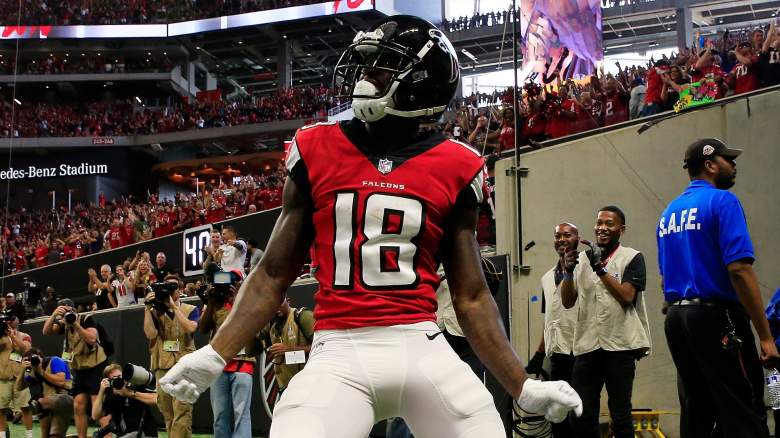 Another rookie who could take down the ORoY award is Broncos' running back Royce Freeman, who was selected in the third round of the recent NFL draft. Freeman was a beast in college, who excelled at scoring touchdowns. He appears to have a nose for the end zone, which has carried over to the NFL so far this preseason. During the limited action he has seen so far, Freeman has received 15 carries, which he has turned into 85 yards and three touchdowns. That stellar production has led the Broncos to name him the team's starter ahead of the season opener against the Seattle Seahawks.
It was initially believed that Freeman would split time with Devontae Booker, but the competition was never that close, as Freeman was the far superior runner throughout training camp and the preseason. With a full workload, on what should be a much improved offense with Case Keenum at quarterback, Freeman has a chance to put up some lofty numbers. If his preseason performance is any indication, he could easily eclipse double-digit touchdowns in his first season in the league. However, another rookie on the Broncos has actually outperformed Freeman to this point.Phillip Lindsay is an undrafted free agent out of the University of Colorado. And he has come out of nowhere to make Booker completely irrelevant. Aside from his Week 3 ejection that cost him and his team all their momentum, he has truly been a force, who could be a surprise candidate for the RoY honor. 
As it currently stands, it would not be wise to best against Barkley as the front runner for the Offensive Player of the Year Award. He is clearly the most talented player with the best role as the season gets started. But as we have seen many times in the past, anything can happen in the NFL.