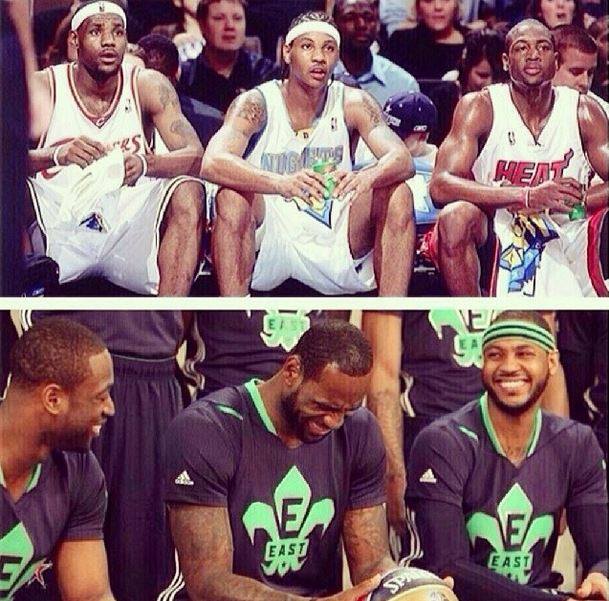 The 2003 NBA Draft class is considered one of the best ever. Only one may have boasted better players: 1996. Which draft class is better is up for debate, but you cannot argue against the talent and superstars whose names were announced in 2003. But how have the top ten players in the 2003 draft fared so far? Let's take a look:
LeBron James
Draft No. 1
Team: Cleveland Cavaliers
Now: Cleveland Cavaliers
We don't need to recap LeBron James' full career. Cleveland to Miami and back again. The Chosen One has three championship rings, is a three-time Finals MVP, four-time league MVP and 13-time all Star. It hasn't been a smooth ride for James, who watched the Cleveland faithful burn his jersey in the streets when he decided to join the Heat, and then watched the same men and women rejoice when he returned. People will always debate whether or not he is the greatest, and whether or not he should be hated. But one thing is for sure, he's lived up to the hype.

Darko Milicic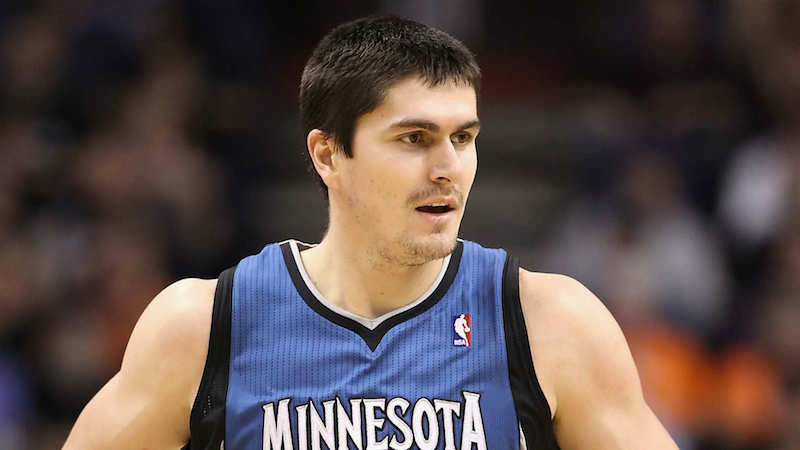 Draft No. 2
Team: Detroit Pistons
Now: Retired
Darko Milicic played in only a single game during the 2012-13 season with the Boston Celtics, tallying five minutes of play. The Serbian bounced between teams, from Detroit to Orlando, Memphis, Minnesota, New York and back to Minnesota. Aside from winning a championship with Detroit during his rookie season, and barely contributing, Milicic's career was underwhelming. He retired from the NBA averaging 6.0 PPG and 4.2 RPB, not the statistics you'd expect from a No. 2 overall pick.

Carmelo Anthony
Draft No. 3
Team: Denver Nuggets
Now: New York Knicks
Carmelo Anthony is still chasing a ring. Melo's draft stock skyrocketed in 2003, as he led the Syracuse Orange to a National Championship. But many have criticized him for not winning an NBA title, and not even making an NBA Final. At the moment, he may even be the most criticized player in the NBA. Anthony is currently in his seventh season with the New York Knicks and is ranked 25th on the NBA's all time scoring list. He's a ten-time All Star and three-time Olympic gold medalist, he's just missing that coveted ring.

Chris Bosh
Draft No. 4
Team: Toronto
Now: Not playing
Chris Bosh is the only member of Miami's Big Three, all of which are on this list, who stayed with Miami, but it was recently announced that he will part ways with the Heat because of health issues that sidelined him for more than a season. After seven seasons in Toronto and leading the Raptors to their first playoff in five years, Bosh joined LeBron and DWade in Miami for not one, not two, not three…. Okay actually just two rings. The power forward is an 11-time All Star and Olympic gold medalist, averaging 19.2 points per game and 8.5 rebounds for his career.

Dwyane Wade
Draft No. 5
Team: Miami Heat
Now: Chicago Bulls
The last of Miami's Big Three on this list, and we're only at the No. 5 draft pick. Dwyane Wade is in his first season out of Miami. After playing 13 years for the Heat, Wade returned to his hometown Chicago this past summer to join the Chicago Bulls. But the rumor mill is already going about where DWade will play next year, some saying he may be heading back to South Beach. He has three rings, two of which he won with LeBron and Bosh.

Chris Kaman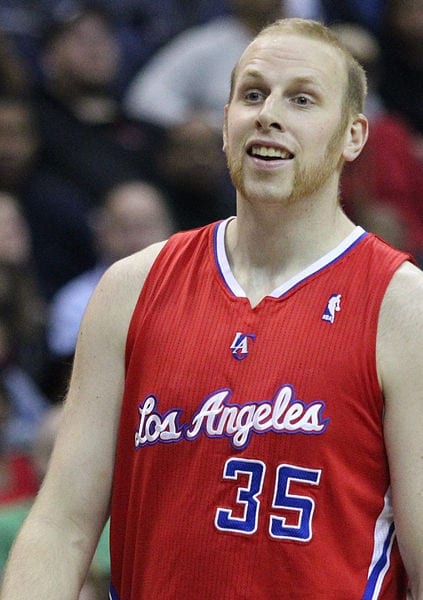 Draft No. 6
Team: LA Clippers
Now: Not playing
Chris Kaman spent a solid eight seasons with the LA Clippers, averaging 11.8 points per game, then bounced around for a few more seasons. The big man was part of the trade deal that brought Chris Paul to LA while Kaman was sent to New Orleans. His career was largely underwhelming: he was selected to the All Star team only once and hadn't distinguished himself from the pack. Kaman chose to sit out this season, 2016-17, after his father's passing.

Kirk Hinrich
Draft No. 7
Team: Chicago Bulls
Now: Free agent
In college Hinrich helped the Kansas Jayhawks reach the Final Four of the NCAA tournament, eventually losing in the championship game to another guy on this list – Carmelo Anthony. Hinrich averaged 11.4 points per game during two different stints with the Chicago Bulls (11 years in total). His trade from the Bulls to the Atlanta Hawks in 2016 reportedly upset multiple players in the Bulls organization, and the point guard is currently a free agent searching for a team.

TJ Ford
Draft No. 8
Team: Milwaukee Bucks
Now: Retired
TJ Ford's first few years in the NBA weren't easy, the point guard suffered from recurring back problems that sidelined him during his second season. Starting in 2005, he was fit to play, and his averages soared. His career best was 14.9 points per game in the 08-09 season with the Pacers. Ford's career fizzled out, and in 2011-12 he was traded from the Spurs to the Warriors, who eventually waved him from the team.

Mike Sweetney
Draft No. 9
Team: New York Knicks
Now: Plays overseas
Mike Sweetney's NBA career was short lived. The No. 9 pick averaged 6.5 PPG and 4.5 RPG during four seasons, two with the Knicks and two with Chicago. Sweetney has since played overseas, also jumping around between teams. He's currently playing for Urunday Universitario in Uruguay.

Jarvis Hayes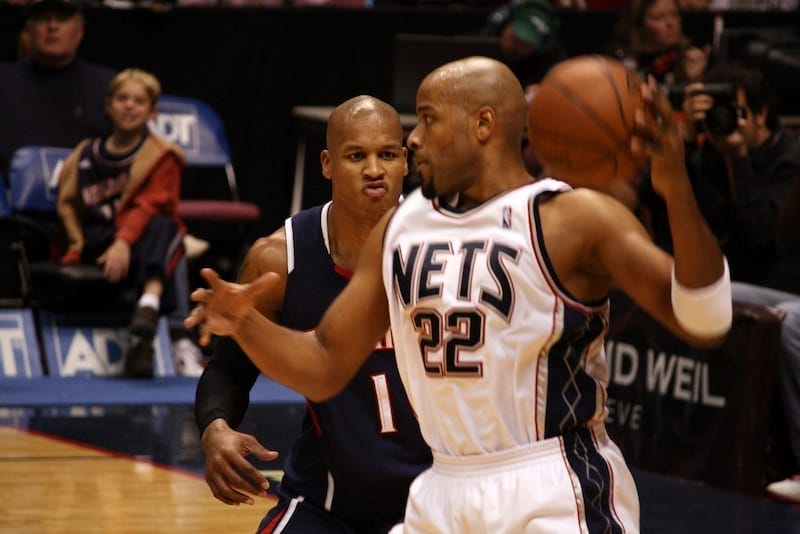 Draft No. 10
Team: Washington Wizards
Now: Plays overseas
Jarvis Hayes spent seven seasons in the NBA, playing for the Wizards, Pistons and Nets. The small forward averaged 8.3 points per game while playing in the Association before heading to play overseas. He jumped around between teams and continents and currently plays for CSU Ploiești in the Romanian league. He's also a member of the Qatari national team.