---
All offseason, there has been a lot of hype surrounding Chiefs quarterback Patrick Mahomes. The recently turned 23-year old young gun has a massive arm, which he has displayed several times already in his very short career. Despite his immense potential, there have been concerns over his ability to manage an NFL offense and to make accurate throws in various areas of the field. He quickly diminished those concerns with a strong performance in a convincing road win in the first week of the season.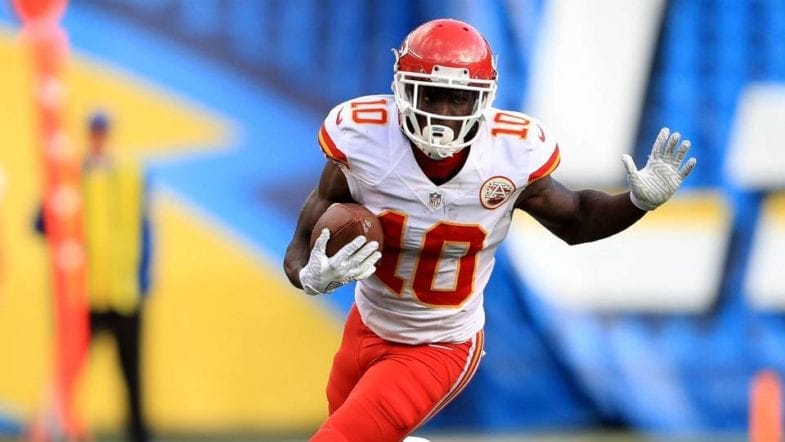 Mahomes' arm strength is a natural fit with wide receiver Tyreek Hill, who is arguably the fastest player in the entire NFL. Hill's biggest issue to this point, has been finding a quarterback who can throw the ball deep enough to match his speed. It appears that will no longer be a problem, as Mahomes has already been documented to throw the ball as much as 80 yards in the air. 


Mahomes was highly impressive in his season debut, as he completed 15 of his 27 pass attempts, for 256 yards and four touchdowns. While he was far from perfect, it was still a strong display of his skills and his ability to thrive at the NFL level. After hitting Hill for a 58 yard touchdown strike in the first quarter, the Chiefs offense struggled to score points the rest of the half. But after the break, Mahomes found De'Anthony Thomas for a one-yard score, and later in the third frame, was able to hit Anthony Sherman for another 36 yard touchdown pass. He capped off his performance with another goal line touchdown pass to Hill in the fourth quarter to put the game away for good. One of the biggest takeaways from this game was Mahomes ability to find several receivers and to spread the ball around efficiently.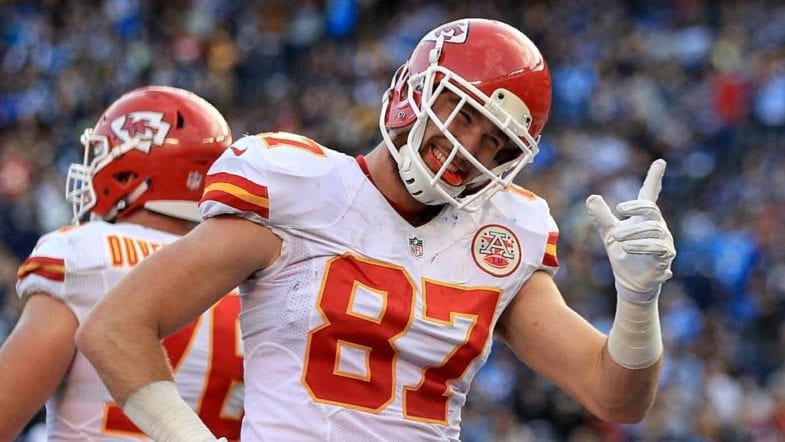 Mahomes still has a lot of room to improve as well. Tight end Travis Kelce is a key weapon, who can take over a game at a moment's notice. Kelce was simply not on the same page with his new quarterback against the Chargers in Week 1, as he only caught one of the six targets thrown his way. He totaled just six scoreless yards. When these two get on the same page, this team is going to be very tough to stop.
Another player who didn't play to his full abilities was second-year running back Kareem Hunt, who led the NFL in rushing in his rookie season. Hunt will have better showings than his 49 rushing yards and zero catches. Mahomes' success should lead to much less crowded boxes for the stud runner, as defenses are going to need to respect the Chiefs' deep passing game, with Hill's ability to burn any cornerback, and Mahomes' arm able to hit him in stride. As defenses drop further back in coverage, Hill should have plenty of room to operate both in the running and passing games.
Mahomes also can improve his efficiency as a runner. While he did attempt to run the ball five times in Week 1, he was only able to accumulate 21 yards in those attempts. His mobility is another element that will make the team much more difficult to defend. As he gains more playing experience, there could be a very high ceiling for Mahomes.