---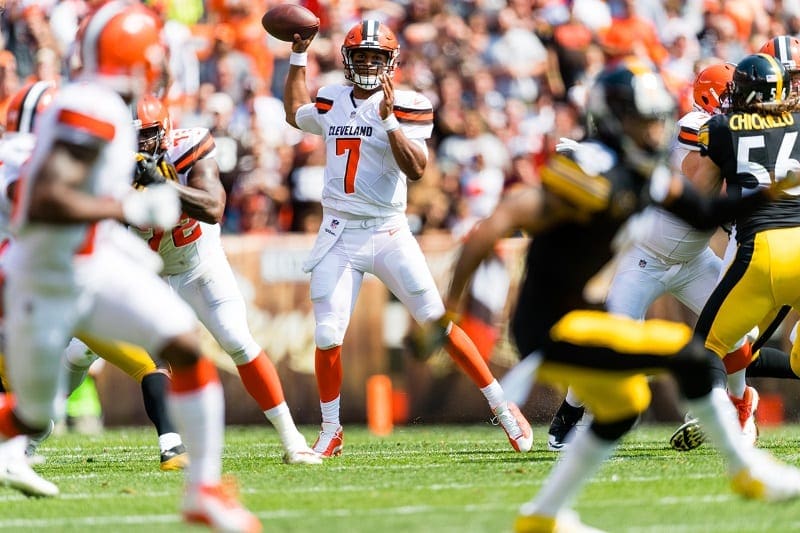 It may seem hard to believe, but there was a time when the Cleveland Browns were an excellent team. In fact, after they formed back in 1946 they went on to play for the championship every year for a decade (winning seven).
But that was a long time ago. They had something then that the team has not had since it was reborn in Cleveland in 1999—a franchise quarterback. His name was Otto Graham, a man many consider to be the best quarterback to ever play the game.
Over the years the Browns have had some good quarterbacks on the roster, but no one that has been able to come close to replicating the kind of success Graham had. While it would be nice to get the modern-reincarnation of Otto Graham, fans would be happy with someone who can finish the season.
Only one Browns quarterback has started every game for a season since the Browns returned to Cleveland, Tim Coach in 2001. Sometimes it was because of injuries, but it was often because of poor play. As a result, when DeShone Kizer started the season opener against the Pittsburgh Steelers, he became the 27th starting quarterback for the Cleveland Browns since 1999.
Why so many? Well—it wasn't by design, of course. Each time they used a first round pick on a quarterback or picked up a former Heisman Trophy winner, they hoped he would be the one. But each time, they ended up being disappointed.
To be fair, their lack of success was not entirely their fault. Most were pressed into service before they were ready. Some were terrible selections for the kind of offense the Browns ran. But in most cases, it would have been hard for anyone to succeed with the caliber of players most of them were forced to work with.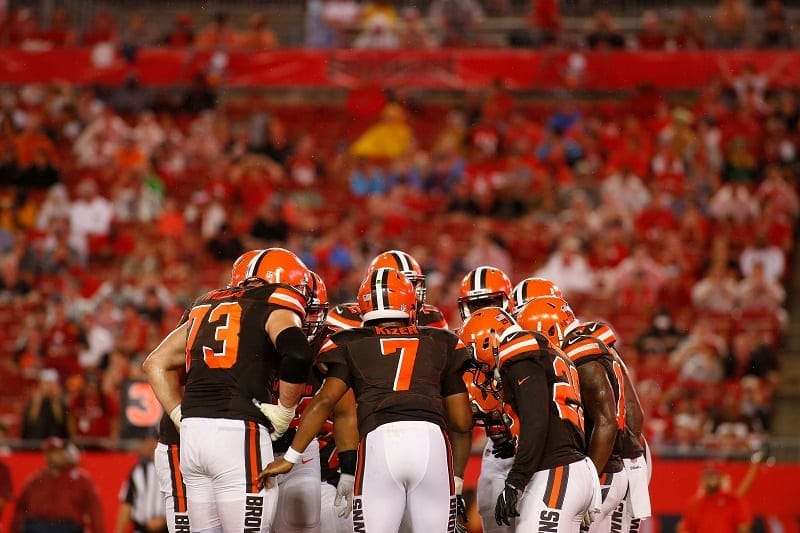 So why should anyone believe that DeShone Kizer is going to be any different? Or will he end up being just another name on 'the list'?
Some of the other names on the list were big guys with cannons for an arm. The Browns have had other guys that were good runners. Many of them were willing and able to take a hit as well. What makes this guy different?
If you ask Browns head coach Hue Jackson, he'll say that Kizer "gives us hope."
Sounds like maybe Jackson is edging dangerously close to desperation when he starts talking like that, but his explanation makes sense.
"He gives you an opportunity to make plays. When I looked up, the game was 21-10, and here we are in the fourth quarter with a chance to win the game late in the game, and that's because of some plays he made…."
The popular opinion leading up to the Browns season opener was that the team wanted Kizer to sit and learn. He had some deficiencies in his game coming out of Notre Dame. Rather than allow him to reinforce them by playing too soon and leaning on them, the plan was to sit him this season.
But like any good plan, things change.
If you ask Kizer, he'll tell you that his game has already improved since he was drafted. How did this happen without playing? Who knows—maybe Hue Jackson is that awesome of a teacher. Maybe Kizer didn't need to put the theory to practice so the kinks could be ironed out.
Or maybe he is just an over-confident kid trying to placate his doubters without sounding arrogant.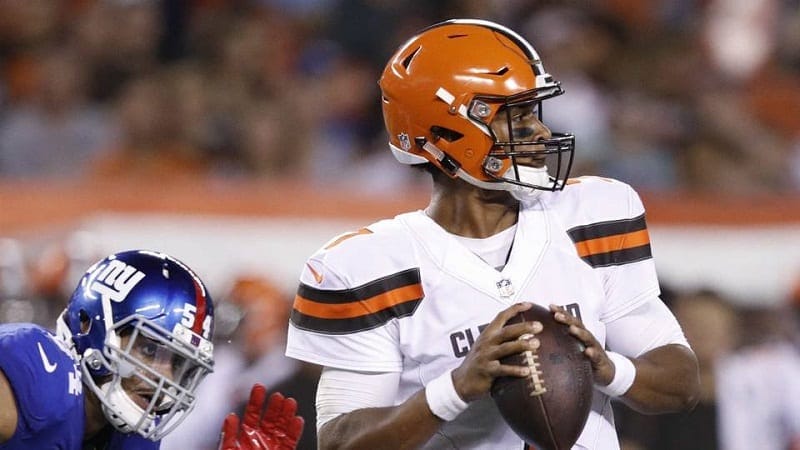 When you compare the options Jackson had at quarterback to start the season, Kizer was easily the best choice. However, while that explains how he became the starter, it doesn't answer the question, why is he any different from the 26 quarterbacks that came before him?
He's not.
Yes, he is a better athlete than most of them (but Johnny Manziel and Robert Griffin III were also athletic). His mechanics were not the best, and he can rely on his arm strength too much from time to time. There are aspects of his game that are exceptional. But at the same time, he has holes in his game that need to be fixed.
On a personal level, he is just like the army of quarterbacks that came before him. So, why is he going to work out and what can the Browns do to help him?
First, they have to protect him. Due to a lack of personnel, the main reason many of the quarterbacks that came before him failed was injuries. He can't improve his game if he is sitting on the bench elevating his leg. Kizer needs to play, and to do that he will have to remain healthy.
The Browns have a decent offensive line at the moment.  But they will have to do a much better job protecting him than they did against the Steelers in the season opener (seven sacks, eight hits).
Blocking will give him time to work, but he also needs something to work with. While the Browns could use a marquee running back (Isaiah Crowell is not going to cut it), they have a decent group of receivers. Corey Coleman is one of the most promising young receivers in the game today. Kenny Britt has shown flashes of talent but needs to be more consistent. They recently acquired from the Steelers an up-and-coming receiver in Sammie Coates.
He has the offensive line a young quarterback needs and a talented group of young wide receivers. But the most important tool for Kizer is his head coach, Hue Jackson. To understand what Hue Jackson can do for a quarterback all you have to do is take a look at Andy Dalton. The Bengals quarterback has been terrible ever since Jackson left.
So Kizer has a line that can protect him, talented receivers to throw to and a coach to teach him. As long as everyone does their job, maybe this time a Browns quarterback will pan out.