---
What were they thinking? That's the first thought that comes to mind, when assessing the Browns' picks in this year's draft.
Baker Mayfield number one overall? I guess I can get behind that. Denzel Ward with the fourth pick? Not so much. We'll get to their next picks in just a moment, but it's important to first address those draft-altering selections.
Let's start with Mayfield. The first overall pick in any NFL draft is highly coveted across the league. It is a pick that is so valuable, it cannot be used on a high-risk prospect. Any team with the first pick in the draft naturally possesses a strong advantage over the rest of the league. There are so many options at their disposal.
Having two of the first four picks in the NFL draft is rare and also very valuable. If used correctly, it could completely transform a team into a contender. It becomes an even bigger deal when you have perhaps the best running back prospect ever in that draft (Saquon Barkley), coupled with a unanimous top defensive player (Bradley Chubb). So how did the Browns come out of that situation with neither player?
I guess you could say they needed a quarterback. But did they really? They had just picked up Tyrod Taylor in free agency, which should have somewhat shifted their focus from forcing their hand at a QB prospect to taking the best players available.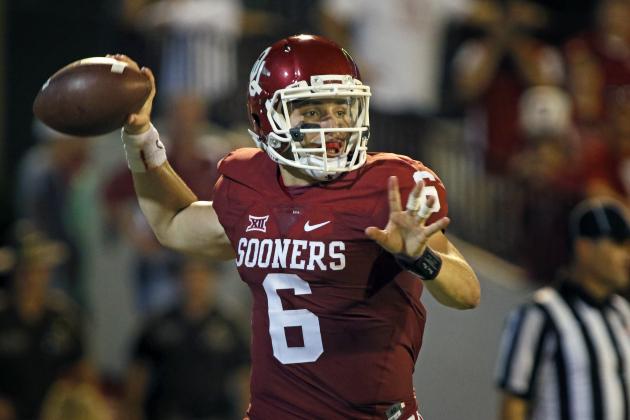 Now, if this was 2012, and they had the luxury of picking Andrew Luck (who was viewed as the top QB prospect ever), I can get behind that move. But this wasn't the case in this draft class. Almost every mock draft out there had varying results. For much of the offseason, Mayfield was actually seen as just the fourth best quarterback of the group. So did the the Browns make a mistake with their first pick?
Drafting is not always about just taking the player you want. It is about maximizing value. And the Browns failed to do that, while holding immense value with two of the top four picks in the draft.
I'm not here to discount the Browns' scouting or pre-draft analysis. I'm just saying that they didn't get the most out of their situation. The most obvious move would have been to take either Saquon Barkley or Bradley Chubb at number one, and then take a top QB prospect (perhaps even Mayfield) with the fourth pick. If they didn't like either of those players, they could have shopped them around, gauging the reaction from other teams. Perhaps they would have had to drop just one or two spots back, but would have received a lot in return for doing so.
In any case, the Browns ended up going with Mayfield first overall, much to the delight of the Giants, who gladly selected Barkley with the second pick in the draft. When the Jets took Sam Darnold at number three, the Browns seemingly had a simple choice. They already had Mayfield, so both Josh Allen and Josh Rosen were no longer a factor for them. Sitting there was the draft's consensus top defensive player, in N.C. State defensive end Bradley Chubb. But Cleveland somehow passed on him to draft undersized, yet talented cornerback Denzel Ward. Once again, the Browns did not get max value out of this pick.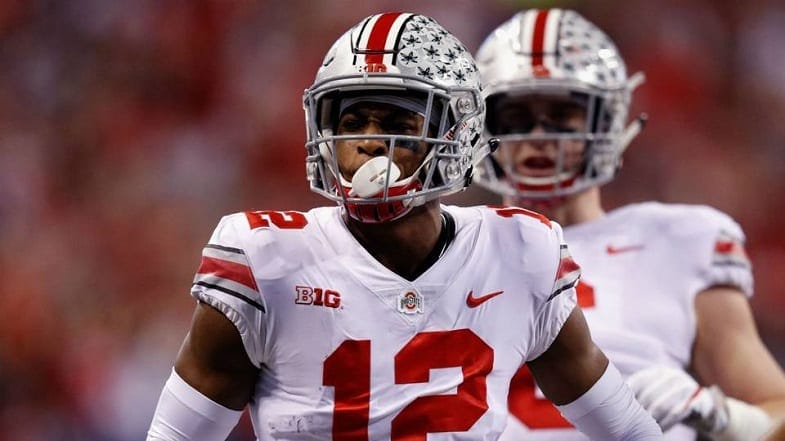 We'll get to Chubb in a moment, but just consider what some teams would have given to be able to take either Chubb or to assure themselves one of the two remaining (top) quarterbacks. Ward is a very good player, but he likely could have been secured by Cleveland several picks later.
Now back to skipping over Chubb. Pairing him with last year's number one overall pick Myles Garrett, would have created one of the most dangerous and talented pass rushing duos in the entire NFL. And it could have lasted for many years considering both players are just getting started in their respective careers. It is common knowledge that quarterback is the most valuable position. Therefore, pass rushers, whose job is to stop the QB, should be almost just as important.
With their third pick, the Browns selected offensive lineman Austin Corbett. The team certainly needed help on the line, helping to replace Joe Thomas up front. Once again, the Giants likely had a huge smile on their face, taking offensive guard Will Hernandez with the very next pick. Many analysts had Hernandez as a first-round talent, and he will almost assuredly be a Week One starter, helping to protect Eli Manning, and creating running lanes for Barkley.
I actually don't mind the Browns' fourth pick (No. 35 overall) in Nick Chubb. He is a great runner, who finished his career at Georgia with the second most rushing yards in school history, behind only Herschel Walker. He does come with some baggage due to previous knee injuries, so they better hope he can stay healthy.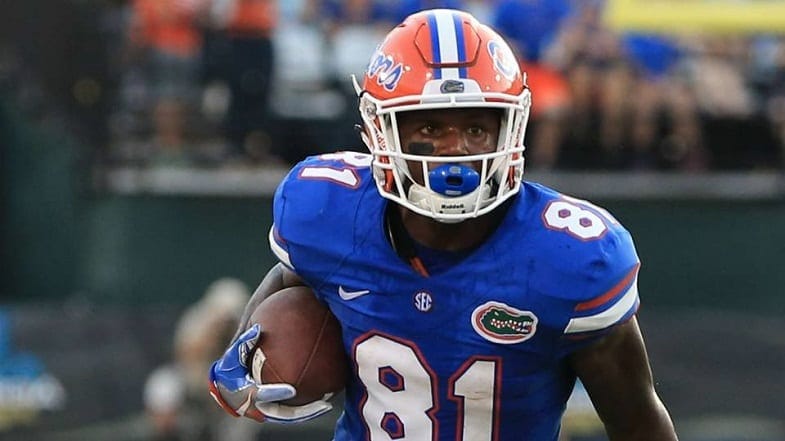 Another confusing pick by the Browns front office was fourth round selection WR Antonio Callaway. This felt like another unnecessary risk, due to his extensive off the field issues. Callaway failed a drug test earlier this year at the scouting combine. He had also been at the center of a sexual assault investigation in late 2015. There is no doubting his talent, but this sounds eerily familiar to another talented Browns wide receiver, Josh Gordon.
In the end, the Browns left arguably the two most talented players on the board, in Barkley and Chubb. Even the Mayfield pick was a head-scratcher, since he wasn't even considered the best quarterback in the group. But this is what the Browns went with, and only time will tell if they were right. My bet is that they messed this up big time, so at least they should get plenty more opportunities to rack up number one picks in the future.