---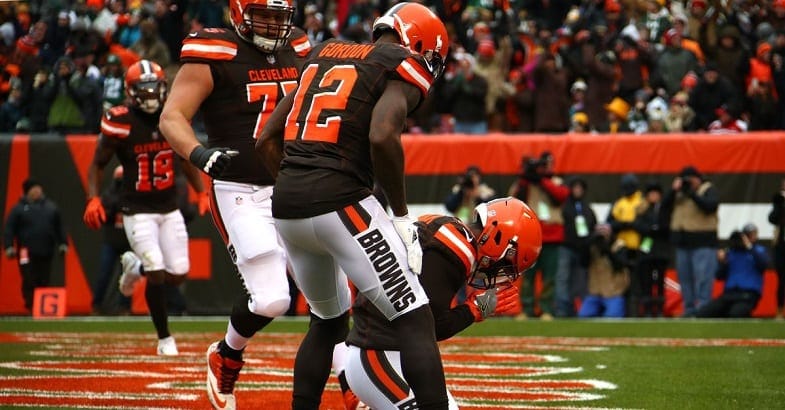 When the Cleveland Browns decided to fire general manager Sashi Brown the decision was met with a mixture of relief and trepidation. Yes, it was great to get a regime out that was failing (the Browns were 1-27 on Brown's watch), but at the same time, fans knew something was coming that never seems to end.
The team would undergo a rebuild—again.
It has to happen, of course. Obviously, what they had been doing did not work so the team has to be fixed.  But does the entire roster need to be blown up? When a team wins one game in two seasons, the answer would appear to be yes.
However, there are some things the Cleveland Browns are not terrible at and a couple they even do well. They do have some talent on the roster. Teams go from worst to first every season. So, why not them?
What will it take for the Browns to turn things around this time?
What's working
Of course, the gut reaction most would have to that thought is nothing's working in Cleveland. What could be right about a team that has won four games over the last three seasons and only one in the last two?
What would be lost upon those whose guts would respond in such a fashion is that football is a team sport. It's not like basketball where LeBron James can take over a game on his own or baseball where a Clayton Kershaw can bale out his slumping offense with a shutout. For a football team to have a good chance at winning a game, it needs more than one or two players to have a great game.
It needs as many guys as possible to have a good game. The Browns have had some guys playing well; just not enough.
So—what is working for the Cleveland Browns?
Offensive Line: They have one of the better offensive lines in football right now. Last season, according to Pro Football Focus, the Browns had the No. 16 offensive line in the NFL. But thanks to some work by the front office over the offseason, they entered the 2017 season ranked No. 2.
Running Backs: Along with a good offensive line, they appear to have developed a decent one-two punch in the backfield in Isaiah Crowell and Duke Johnson. The duo combined for 2,143 yards from scrimmage and eight touchd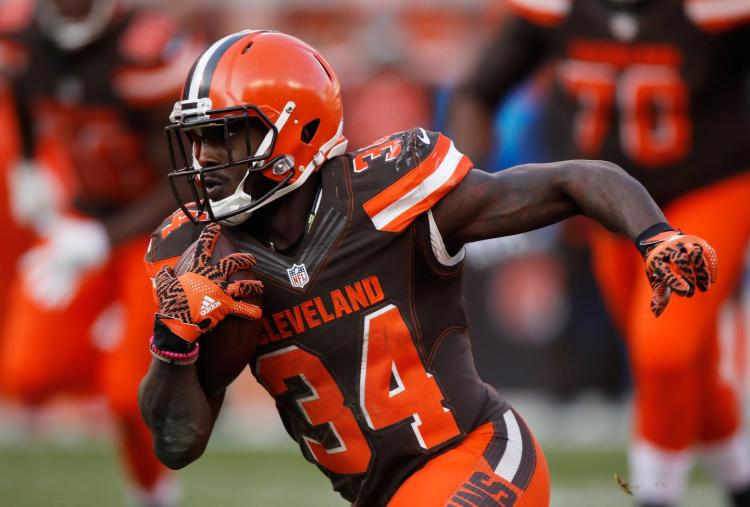 owns last season. Through Week 14 they have accounted for 1,688 yards from scrimmage and seven touchdowns.
They are on pace for 2,077 yards from scrimmage; not bad for a duo stuck with lackluster play from the quarterback position.
Defensive Line/Linebackers: These two groups are very promising. So far, this season, they are doing an underrated yet impressive job. Only two running backs have rushed for 100+ yards (Leonard Fournette, 111 yards on 28 carries; Joe Mixon, 114 yards and a touchdown on 23 carries). The Browns defense is allowing a league-low 3.3 yards/carry. As Danny Shelton and Myles Garrett continue to develop, the unit is only going to get better.
But as a team, they only have 25 sacks through Week 14. In a pass-driven league, a team with hopes of winning more than it loses, a better pass rush is mandatory.
What needs work
Receivers: Corey Coleman and Josh Gordon are viewed as tremendous talents and have provided fans with some great performances during their short careers, but it wouldn't hurt if the Browns were to add a veteran receiver and tight end. The presence of more pass catchers did wonders for the progress of Jared Goff and Carson Wentz this year. Just imagine what it could do for Deshone Kizer!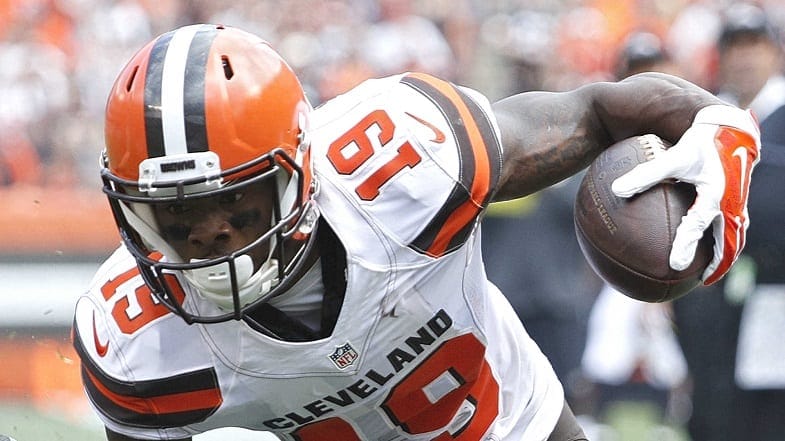 Of course, that premise works under the assumption that Kizer is going to get a second chance. He hasn't shown much for new general manager John Dorsey to be impressed with, but part of the problem could be a lack of reliable receivers. Coleman has had health issues, and Gordon has only been active for a couple of games.
To be fair, there is some promise among the Browns pass catchers. Duke Johnson has become a good receiving option at running back. When healthy, Corey Coleman has shown great potential as has Josh Gordon. But for Kizer (or his replacement) to be put in a position to succeed, it wouldn't hurt to pick up that veteran receiver and tight end in free agency during the offseason.
Secondary: The unit was among the worst according to Pro Football Focus following the 2016 season (No. 28) and didn't improve much heading into 2017 (No. 27). Through Week 14, the Browns defense is allowing 232 yards/ game (No. 21) and have given up 26 touchdowns next to six interceptions. Opposing quarterbacks have averaged a rating of 103.9, second highest in the league.
Drafting Jabrill Peppers was a step in the right direction, but they need a lockdown cornerback and veteran safety that can lead the defense as a whole and not just the secondary.
Quarterback: This is a tough one. Kizer has not played well, but his lack of success is not entirely his fault. Could he be better if he had a better cast of characters around him? Probably. But do you want a quarterback that needs better players to be good or one that can make mediocre players better himself?


Kizer does not appear to be the kind of guy that can make those around him better.
How do they get better?
The Browns will have five picks in the first two rounds of the 2018 draft. If they choose wisely, that could mean five potential starters for next season. The Browns will have an estimated $117 million in cap space next year. Teams have rarely found success with free agency as their primary means of adding talent.
But if they draft properly, they could certainly fill in the spaces if they sign the right players.  If they choose right in the draft and sign the right free agents, they could make some noise as early as next year. Shocking concept? Of course. But possible?
Absolutely.