---
With Tuesday's Champions Classic, college basketball fans got their first taste of an early season showcase. The Classic has been an annual event since 2011, and it's been such a success that there's growing buzz surrounding the idea of using it to launch the season next year.
As has become customary, the Classic made for a pretty memorable night. In the early game, Duke and Michigan State played a game that only enforced the notion that they could conceivably meet again in the Final Four. The Blue Devils had some trouble early, first when Michigan State seemed to surprise them by coming out running, and next when they lost star freshman Marvin Bagley III after a teammate inadvertently scratched his eye. However, strong play from freshman point guard Trevon Duval and a career-high (and Champions Classic all-time high) 37 points from Grayson Allen, coupled with terrific work on the offensive boards, gave Duke the win. Still, the Spartans left no doubt about their potential. Cassius Winston looks much improved running point and Miles Bridges and freshman Jaren Jackson Jr. are stars.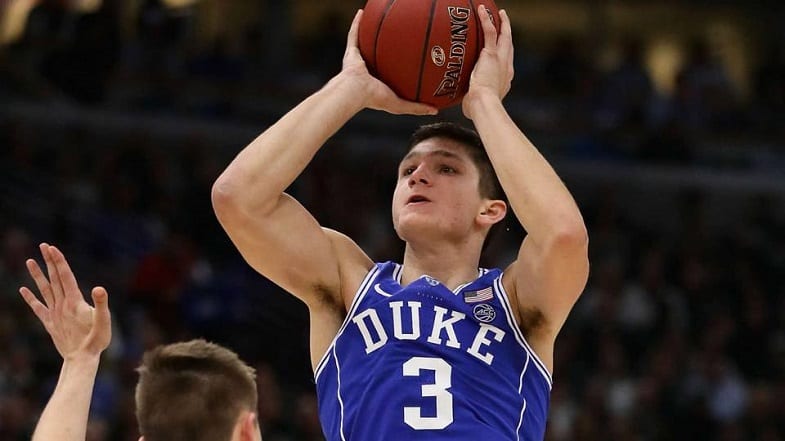 Kentucky and Kansas left us with more questions. The Wildcats are plainly less talented than in past seasons. They lack a strong point guard, and among the youngest group John Calipari has ever assembled, Kevin Knox seemed to be the only reliable offensive option. Kentucky will be fine in time though. The bigger concerns were on the Jayhawks' end. Kansas has a proven veteran squad that should have run away with this game, and wound up having to fight for a four-point win. On this night at least, Devonte' Graham looked unprepared for his role as the team's best player and transfer Malik Newman was somewhat erratic and shot poorly. Even so, Kansas has all the tools to succeed, and a win's a win.
All in all there was a lot to digest from 80 minutes of basketball on a Tuesday night in November. It's as good an advertisement as any for why we have early season tournaments and showcases to begin with, and how much fun they can be. And lucky for us, there are many more right around the corner.
'Tis the season of holiday tournaments, and with this first showcase out of the way we wanted to preview some of the big remaining events in two parts.
2K Classic (November 16-17)
The 2K Classic has been running since 1995, and while as with many of these events there are some preliminary rounds, it all culminates in a four-team tournament at Madison Square Garden. The semi-finals will be played tonight, and feature the following match-ups (with the final and consolation game to follow on Friday night).
Virginia Tech vs. Saint Louis – 7:00pm
Saint Louis has had a few good teams in recent years, but not much is expected this season. Guards Davell Roby and Jermaine Bishop return after being the leading scorers last season – but even with those two, the 2016-17 Billikens finished 12-21. Virginia Tech, on the other hand, could be an exciting team to watch. The Hokies have scored 243 points in their first two games and have a chance to become a "best of the rest" sort of team in the ACC (after Duke, Miami, Louisville, North Carolina and Notre Dame). Keep an eye on freshman shooting guard Nickeil Alexander-Walker, who could become Virginia Tech's best player in years.
Providence vs. Washington – 9:30pm
This may be a pretty lop-sided affair. Washington is 2-0, but after losing Markelle Fultz, head coach Lorenzo Romar (who couldn't get to the NCAA Tournament with Fultz) and top recruit Michael Porter Jr. (who for some reason wanted to play for Romar anyway), the Huskies could be in for a tough season. Providence, on the other hand, is interesting. The Friars lost a game to #14 Minnesota already, but should become a top-25 team in time. Several starters are back from last season's 11-seed squad, and Kyron Cartwright might be the best point guard in the Big East not named Jalen Brunson.
Hall Of Fame Tip-Off (November 18-19)
This is a tournament at the Mohegan Sun Arena in Uncasville, Connecticut that, somewhat annoyingly, is split into two separate brackets (the "Naismith" and the "Springfield"). The Springfield Bracket looks to be fairly inconsequential for the average fan. Sacred Heart will play Saint Peter's, and South Alabama will take on Maine. But there's a little bit of intrigue in the Naismith Bracket:
Texas Tech vs. Boston College
Boston College has been a bottom-dweller in the ultra-competitive ACC of late, but could make real improvements this season with talented freshman Steffon Mitchell joining a core of Jerome Robinson, Ky Bowman, and Deontae Hawkins. Texas Tech, meanwhile, could be a bubble team if it's able to build on an 18-14 season with its top two scorers returning. This should be a competitive game.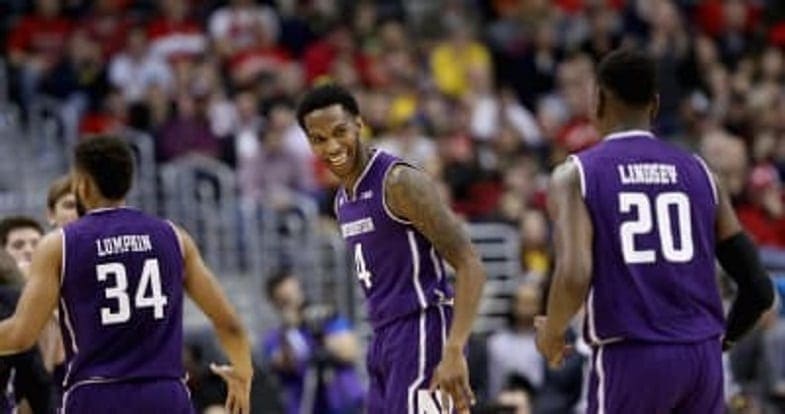 La Salle vs. Northwestern
There's not much to say about La Salle, but Northwestern started the season ranked in the AP poll for the first time after earning its first NCAA Tournament berth in March. The Wildcats' hype train got knocked off course a little bit when the team dropped an early game against Creighton, but a strong showing in this tournament would have them back on track early.
Legends Classic (November 20-21)
Barclays Center in Brooklyn will host this event, which is a straight-up four-team tournament. It's not a stacked field, but there are at least a couple teams you might want to get a look at for the sake of your bracket come March.
Texas A&M vs. Oklahoma State
#16 Texas A&M has the win of the season so far: an 88-65 beatdown of #11 West Virginia. Suddenly the Aggies look like a force to be reckoned with in the SEC – particularly after Kentucky's less-than-impressive first few weeks of action. Oklahoma State doesn't have too much going for it this season, and is currently ensnared in the FBI investigation haunting college hoops (with star guard Jeffrey Carroll being held out, seemingly indefinitely).
Penn State vs. Pittsburgh
Penn State has a shot at the NCAA Tournament this year, with a relatively experienced roster and a strong backcourt. Tony Carr has averaged 26.5 points, 6.5 rebounds and 7.0 assists during the Nittany Lions' 3-0 start, so he's definitely someone to watch. Meanwhile, Pittsburgh might be comically bad this season. You've pretty much bottomed out when neutral analyst Fran Fraschilla unnecessarily tweets that you're "making a bid for worst power conference school" and calls your ex-coach a genius for leaving.

Pittsburgh making a bid for worst power conference school. @CoachDixon looking more & more like genius for leaving.

— Fran Fraschilla (@franfraschilla) November 16, 2017

CBE Hall Of Fame Classic (November 20-21)
Now we're getting into the good stuff. This tournament at Kansas City's Sprint Center is pretty stacked for a four-team showcase, quite possibly featuring four future NCAA Tournament teams. Here are the matchups.
UCLA vs. Creighton
#23 UCLA hasn't exactly started the season smoothly. In case you've been blissfully unaware of news surrounding the Ball family and international politics, here's a quick recap: three Bruins freshmen (including LiAngelo Ball) were arrested on accusations of shoplifting while in China for a special exhibition. On Wednesday the players were suspended indefinitely before UCLA eked out a win over Central Arkansas in overtime. Yikes. Creighton, meanwhile, figures to be a characteristically well-coached team with the goods to land a 7-12 seed in March. The Bluejays already notched an impressive win over #20 Northwestern, as mentioned.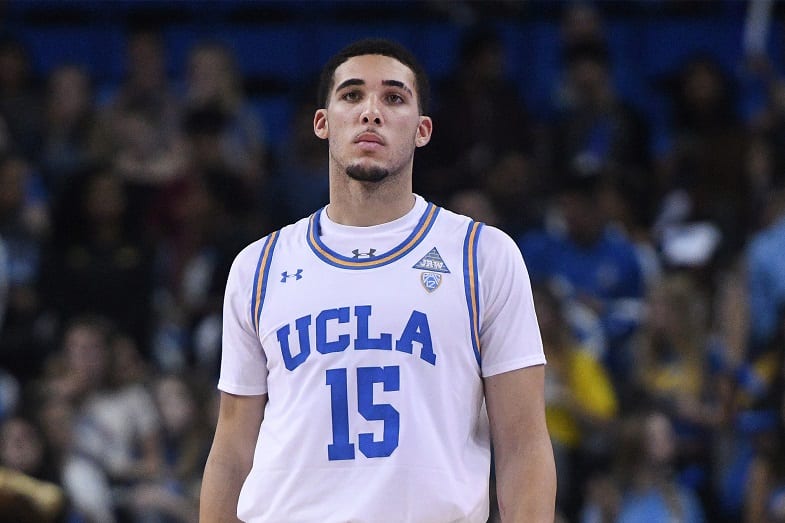 Baylor vs. Wisconsin
Baylor is ranked #25 to start the season, and that might actually be a little too low. The Bears will miss do-it-all forward Johnathan Motley, but will be led by a veteran group including seniors Jo Lual-Acuil Jr., Nuni Omot, and Manu Lecomte, with Lecomte in position to be one of the best guards in the Big 12. Wisconsin won't be a pushover though. Nigel Hayes and Bronson Koenig are gone, but Ethan Happ is a potential All-American and head coach Greg Gard has proven to be a worthy successor to Bo Ryan. The Badgers are a little thin, but this game will provide great experience for a group that could still wind up in the tournament come March.
Maui Jim Maui Invitational (November 20-22)
The Maui Invitational always seems to bring some drama, and makes for great viewing during the week of Thanksgiving. This year's field looks plenty good enough to live up to the event's reputation, and could even feature a Final Four contender or two. Here are the opening round matchups.
Marquette vs. VCU
Marquette lost a lot from the roster that earned a 10-seed in last year's NCAA Tournament, and will face an uphill battle to get back to the Big Dance. That said, head coach Steve Wojciechowski has been promising in his first few seasons, and two of the Golden Eagles' top three scorers, Markus Howard and Andrew Rowsey – both of whom shot over 44% from three last year – are back. VCU is also sort of a wait-and-see team. They have some accomplished seniors leading the way (Justin Tillman and Khris Lane), but a fairly unproven first-year coach in Mike Rhoades (previously the head coach at Rice).
Wichita State vs. California
Wichita State is a legitimate Final Four contender, and has done nothing but impress early even with star player Markis McDuffie out healing from a stress fracture. Cal, meanwhile, is probably in for a tough couple of seasons following the departure of Cuonzo Martin – a so-so coach but strong recruiter who went to Missouri to link up with Michael Porter Jr. On the Cal side, it will at least be interesting to get a fresh look at Marcus Lee – a Kentucky transfer who was once the #25 player in the 2013 rookie class and played in the 2014 National Championship game.


Notre Dame vs. Chaminade
Chaminade is either upsetting #1 Virginia in 1982 for one of the greatest upsets in college basketball history, or they're just happy to be playing. Given that it's not 1982, this year feels like the latter. But #13 Notre Dame should be fun to watch. With Bonzie Colson and Matt Farrell leading the way and Mike Brey on the sidelines, the Fighting Irish are a team too many people are sleeping on.
Michigan vs. LSU
This could actually be a pretty good game. Michigan is going to be a borderline tournament team, mostly depending on whether or not Moritz Wagner can measure up to his impressive NCAA Tournament performance last March. LSU, meanwhile, might be a mess – but they also might be building something. With ex-VCU head coach Will Wade in charge, LSU just brought in the #15 freshman class in ESPN's rankings (and is currently ranked #8 for 2018). The Tigers are trying to build in a hurry. Keep an eye on freshman point guard Tremont Waters – a smooth player who had interest from Duke, Kentucky, and Kansas before signing with LSU.
Stay tuned for Part II of the holiday tournament preview