---
If the past two years in college basketball have shown us anything, it's that experience still matters. Preseason rankings and headlines heap expectations on teams laden with touted freshmen. Young "superteams" of recruits are inevitably compared to groups like Kentucky in 2012 or Duke in 2015, as we wait for the next squad of brand new college athletes to find the chemistry needed to win in March. But it's become pretty clear that the pure talent of teams depending on top freshmen isn't enough. Veteran players with real college experience matter.
If that sounds like a general point, it isn't. It's actually backed up to an astonishing degree by the last couple of years. Not only have our last two national champions relied heavily on upperclassmen, but in fact every team that made the Final Four in 2016 and 2017 was skewed heavily in this direction. Of the 40 players who have started for Final Four teams in that span, 17 were seniors, 12 were juniors, and seven were sophomores. Only four were freshmen.
This is not to say the freshman formula can't work. In the 2015 Final Four, Duke and Kentucky alone started five freshmen combined. Duke won the title starting three. It seems clear that every so often a special group of freshmen players who fit well together can pull off a deep tournament run, perhaps aided by a veteran or two (as the 2015 Blue Devil freshmen were by Quinn Cook among others). But it's also become clear that veteran groups are more likely to make those runs.
This begs the question heading into the 2017-18 season of which teams could resemble, say, North Carolina in 2016-17, Villanova in 2015-16, or even the 2014-15 Wisconsin team that came so close to a national title. Frankly, I'm not sure there's a team like any of those out there. There will always be lineups full of veterans, but the talent and tournament experience still need to be in place. Still, with so much focus on the top teams in the preseason rankings – Duke, Arizona and Kentucky – and their revered freshmen, I wanted to look around for the coming season's potential veteran powerhouses.
These are the teams that stand out.
KANSAS JAYHAWKS


If there is a veteran powerhouse out there as good as some of those recent teams I just mentioned, it's probably Kansas. Head Coach Bill Self has taken the freshman route of late, not to the extremes of some other schools, but often to the point of relying on at least one supremely talented newcomer. This year will be different. Self's top recruit per the ESPN 100 is Billy Preston (#18), a power forward out of Oak Hill Academy. Preston will see the floor and could even start, but Self's main focus will be on an enviable stash of skilled and experienced players.
It starts with senior Devonte' Graham, a combo guard who sat out the NBA Draft and will be playing point now that Frank Mason has graduated. Graham averaged 13.4 points and 4.1 assists last season, but seems a likely candidate to see his production explode now that he'll be the top dog. Then there is 6'8'' sharpshooter Sviatoslav Mykhailiuk, the Jayhawks' other senior who will be looking to build on his 9.8 points and near-40 percent three-point shooting. Rounding out the veteran core will be junior Lagerald Vick and Mississippi State transfer Malik Newman, who is a sophomore but has an extra year of experience after sitting out last season.
It's not the oldest team in the NCAA by any stretch, but it might boast the best combination of talent and experience. Frankly, the guard-heavy veteran lineup bears more than a passing resemblance to the 2015-16 Villanova team that won it all.
WEST VIRGINIA MOUNTAINEERS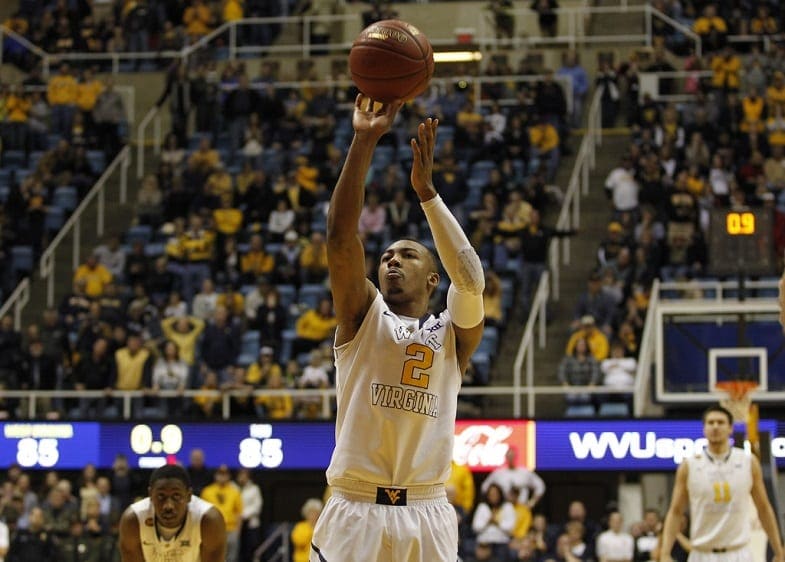 Any team full of upperclassmen can be dangerous come March. But a group of seniors and juniors who thrive within a high-energy defensive system can be particularly scary. That's what Bob Huggins will have with his group of Mountaineers in 2017-18. A senior backcourt of Jevon Carter and Daxter Miles Jr. will lead the way, with Elijah Macon (another senior) likely to start at forward. Junior forward Esa Ahmad will probably wind up starting as well, though he's ineligible until January due to a drug-related suspension.
That's a lot of experience to put on the court, and this group isn't just old. West Virginia was a fairly trendy pick in last year's NCAA Tournament and came very close to upending eventual tournament runner-up Gonzaga in the Sweet 16. Per Kenpom.com, the Mountaineers ranked fourth in adjusted defensive efficiency last season, and that mark should only improve; players who have spent a lot of time on the court together will almost always get better defensively. When you throw in the fact that Carter and Ahmad can really shoot, this is going to be a very tough all-around team. Depth is the only potential problem that stands out, but don't be surprised if this team ends up in the hunt for a 2-seed.
MINNESOTA GOLDEN GOPHERS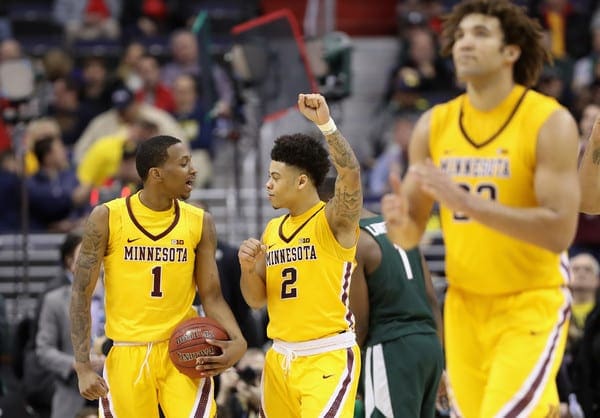 Pitino might be a dirty word these days, but Rick's son Richard may have a real team on his hands this year. Dare I say they could be even better than Louisville? This is impossible to say because Louisville is more or less doused in honey and tiptoeing around a bear pit these days and we're not sure how that's going to turn out. But you get the idea. The Golden Gophers, who scraped into the NCAA Tournament last season, could be pretty good.
Three of Minnesota's top four scorers from last season (Nate Mason, Jordan Murphy, and Dupree McBrayer) will return as upperclassmen, and the fourth, 6'8'' guard/forward Amir Coffey, will be a sophomore. Mason is a senior point guard who could find himself in the running for Big Ten Player Of The Year if he's able to improve upon his 15.2 points, 5.0 assists, and 3.6 rebounds per game from last year. And rounding out the likely starters, Pitino will be able to play another senior: 6'10'' center Reggie Lynch, who seems primed to average close to a low double-double this year.
After a first round exit at the hands of Middle Tennessee State in the 2017 tournament, it's hard to imagine this team quite has the experience to do real damage in March. But it should be a formidable group in the Big 10, and a top-three or –four seed in the NCAA Tournament could be in the cards.
WICHITA STATE SHOCKERS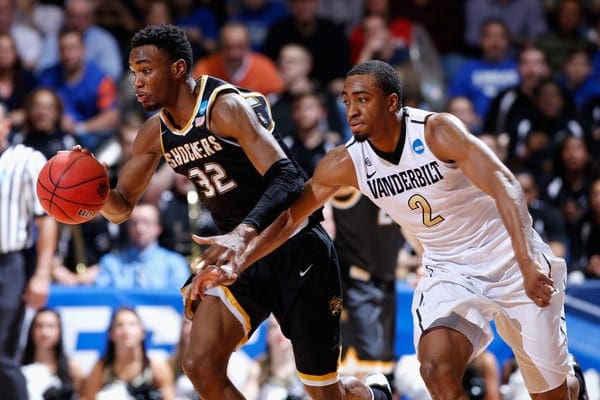 Gone are the days of Fred VanVleet and Ron Baker. VanVleet is now with the Toronto Raptors, and Baker is playing for the Knicks and selling hilarious motivational children's books. We're a whole season removed and I'm still sad that I won't see those two terrifying major programs in the NCAA Tournament again. But it's time to move on, because Gregg Marshall's current group of Shockers might approach the bar that VanVleet and Baker set.
Wichita State will return its entire starting lineup – the one that very nearly upset the De'Aaron Fox/Malik Monk Kentucky team in last year's second round. Junior forward Markis McDuffie will lead the way, and three seniors (Shaquille Morris, Conner Frankamp and Zach Brown) will likely join him in the starting lineup. A fourth senior, Darral Willis Jr., was third on the team in minutes last season despite often coming off the bench. And Landry Shamet, a terrific point guard who scored 11.4 points and shot 44 percent from three as a freshman, will have a year under his belt, because that's how time works.
Don't forget about this group as the season rolls along and our focus inevitably zeroes in on major conference teams. The Shockers have significant talent and experience, and Marshall knows what to do with it.
There are other teams with solid veterans as well. Villanova could be at it again with Jalen Brunson and Mikal Bridges leading the way. Xavier also stands out as a team full of upperclassmen who could do some damage. But the four teams above look like the best bets to emerge as potential powers on the strength of key returning veterans.