---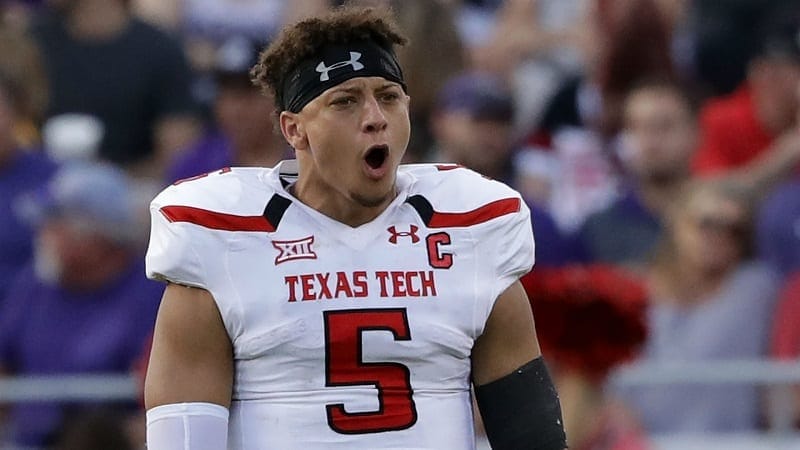 For years we have heard NFL coaches complaining about how college quarterbacks are often not prepared to play in the NFL. The common complaint is that the spread offense that has become so popular in college does not prepare guys to play in the NFL. As a result, it is becoming harder and harder to find franchise quarterbacks with each passing year.
But the NFL game is all about passing these days, right? With the spread offense all about passing—what's the problem?
Arizona Cardinals coach Bruce Arians blames the spread offense.
"So many times, you're evaluating a quarterback who has never called a play in the huddle, never used a snap count. They hold up a card on the sideline, he kicks his foot and throws the ball," Arians said at the 2015 NFL Scouting Combine. "That ain't playing quarterback. There's no leadership involved there. There might be leadership on the bench, but when you get them, and they have to use verbiage, and they have to spit the verbiage out and change the snap count, they are light-years behind."
What does it matter if a play is called in the huddle or read off a card or if a play starts off a foot lift rather than a snap count? Those things can't be that important. But there are other things spread offense quarterbacks do struggle with that are important like reading defenses, recognizing coverages and working through progressions.
Former Baylor quarterback Bryce Petty was extremely successful running the spread offense for the Bears. In two seasons as the starting quarterback, he threw for over 8000 yards and 61 touchdowns with only ten interceptions. But he didn't have a clue when it came to recognizing the different fronts and coverages or who the 'mike' was on defense.
So, if the spread offense doesn't prepare guys for the NFL, why do colleges run it? The answer to that is easy. Fans love offense; the more, the merrier. The spread offense gives fans high-scoring, exciting games.
But what about doing right by their quarterbacks? Proponents of the spread will say they are doing right by their QBs. By spreading the defense out, they make it impossible for the defense to hide their scheme. If they can't hide it, then the quarterback doesn't have to worry about 'reading' it.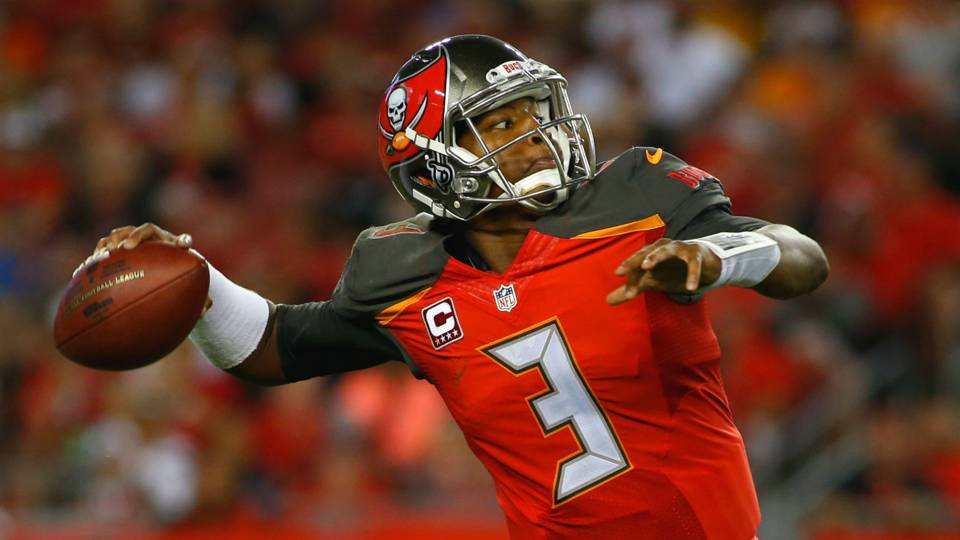 Oh—well, in that case, why don't more teams in the NFL use the spread? If it makes life easier on the quarterback….
Many NFL teams already do employ many aspects of the spread system into their offenses. One of the most common criticisms about spread QBs is they have trouble taking a snap from under center. Last season only five teams (Arizona, Atlanta, Dallas, Denver and Tampa Bay) had the quarterback start under center more than from the shotgun. Over the course of the entire season, only 37 percent of plays run by all 32 teams started with the quarterback under center.
San Francisco operated almost exclusively out of the shotgun last season (98 percent). Buffalo took 80 percent of its offensive snaps from the shotgun (Carolina—76 percent; Green Bay—75 percent; Detroit—84 percent).
Do quarterbacks need to know how to take a snap from under center? Of course. But let's be real. If he can't figure it out in a relatively short amount of time are you sure he's smart enough to play the position at all?
Spread offenses are characterized by the three, four and five wide receiver sets they employ to 'spread' defenses out. Last season, out of the 32,723 offensive plays run in the NFL, teams used a three, four, or five-receiver sets on over 72 percent of the plays (23,656; three—20,042, four—1633, five—174).
Is the problem really that rookies are coming out of college unprepared? This year's crop of rookie quarterbacks have looked pretty good so far. One of the guys scouts were concerned with the most, Mitchel Trubisky (because he only had 13 starts in college), looked fantastic in his preseason debut.


Patrick Mahomes, who played his college ball for the Prince of the spread offense (Kliff Kingsbury; Mike Leach is the king) at Texas Tech, has received rave reviews and has already been elevated to the No. 2 slot on the depth chart.
Deshaun Watson, DeShone Kizer, Nathan Peterman, and C.J. Beathard have all generated positive buzz out of training camp and in their first taste of preseason action. That doesn't mean they are ready to start, but it doesn't sound like they are as behind as some would like us to think.
Last season, there were not nearly as many rookie successes. Dak Prescott stands out, but otherwise, the class did not do so well. Jared Goff has been terrible. Carson Wentz has a long way to go. Paxton Lynch couldn't beat out a former seventh-round pick.
Jameis Winston and Marcus Marriota didn't exactly shine as rookies, but they were not bad either. Two years later, both are leading teams with playoff aspirations. To be fair, these guys were not great their rookie seasons. But with time, practice and good coaching they have developed into potential superstars.
They just had to do their jobs as professional football players (just like every other player), and their coaches had to do their jobs.
So—is the problem the spread offense? Or could it be some NFL coaches are too set in their ways and want to make a square peg (a spread quarterback) fit into a round hole (whatever their system is)?
Do coaches just need to evolve with the game like players are?