---
When the Houston Astros acquired relief pitcher Roberto Osuna from the Toronto Blue Jays, they got blasted for making the move. Osuna was serving a 75-game suspension under the league's domestic violence policy even though his case is still pending.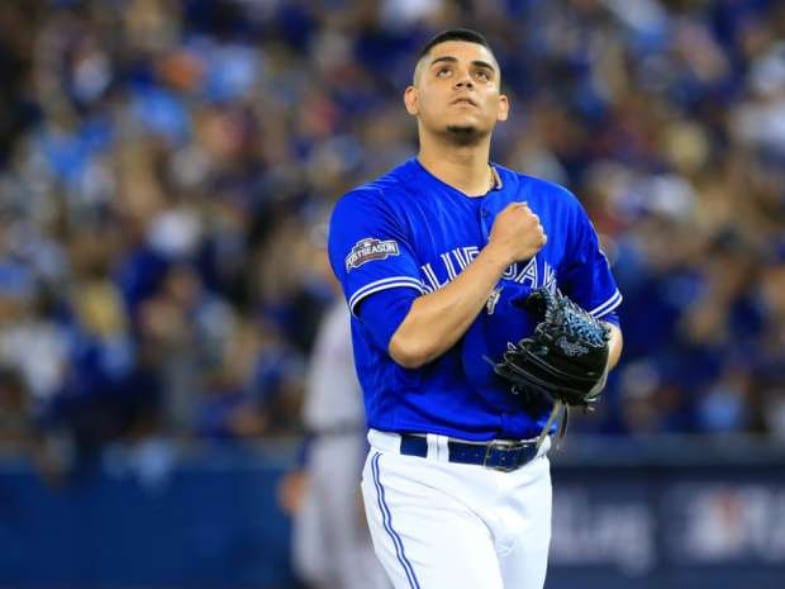 There is nothing that is more toxic to a team's image than having a player that accused of domestic violence let alone one found guilty of such charges. Many fans reacted strongly to the news and did not like that the team traded for the former All-Star.
Astros general manager and president of baseball operations Jeff Luhnow had this to say about the controversial acquisition:
"The due diligence by our front office was unprecedented. We are confident that Osuna is remorseful, has willfully complied with all consequences related to his past behavior, has proactively engaged in counseling, and will fully comply with our zero-tolerance policy related to abuse of any kind."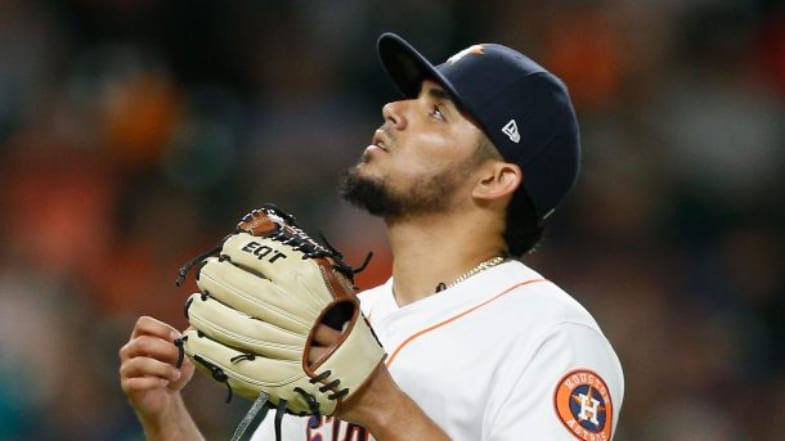 Few would argue that the team didn't need to make a move. While the bullpen was already strong, the Astros didn't have a closer they could feel confident about in close games.
But last season, the entered the postseason with the second most blown saves among playoff teams (21; Yankees had 23). They ended up winning all five one-run games they had en route to their first World Series win. So—was it a move the really needed to make?
They did lose Game Four of the ALCS after giving up four runs in the eighth inning. Game Four of the World Series was tied at 1-1 heading into the ninth inning where the Dodgers scored five (and won, 6-1). They definitely could have used some better pitching late in those two games. But the more telling stat is their record in one-run games this season. As of September 21, Houston is 22-24.
The Boston Red Sox, on the other hand, are 25-12; the Yankees are 22-16. Oakland leads the league with a 30-13 record in one-run contests. Their likely opponent in the ALDS is the only playoff-bound AL team with a worse mark (19-22).
So, if they want to win the AL, they are going to need to be much better at winning close games than they have been this season.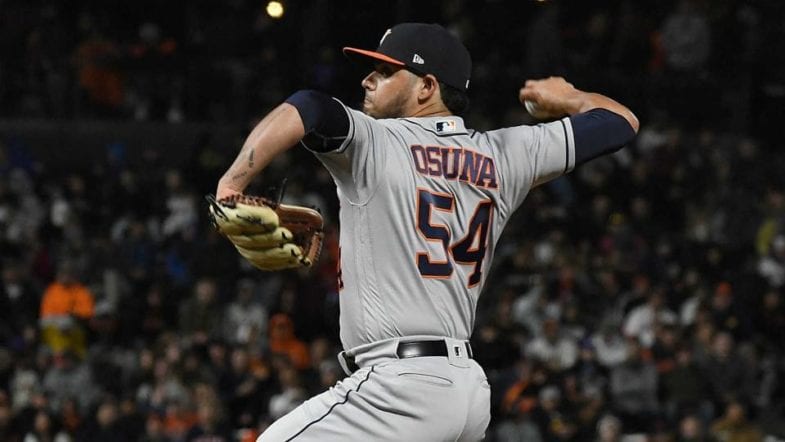 Osuna could be the guy to help them do just that. In the month of September, he has pitched in nine games— all wins for Houston. Of those nine, he recorded a save in seven (the other two were not save situations). For the month, he has an ERA of 2.35.
On the season, going back to his time with the Blue Jays before he was suspended, he is 18-19 in save situations with an ERA of 2.65.
During the playoffs last season, 22 of 38 games were decided by three runs or less. Houston played in nine such games and went 6-3. But this season, their offense is not hitting at quite the same rate (.256 batting average; 5.0 runs per game) as it did last season (.282 batting average; 5.5 runs per game)
So, while fans may not be too happy with Osuna because of what he is accused of, he could be the key to the Astros chances at winning back-to-back World Series titles.