---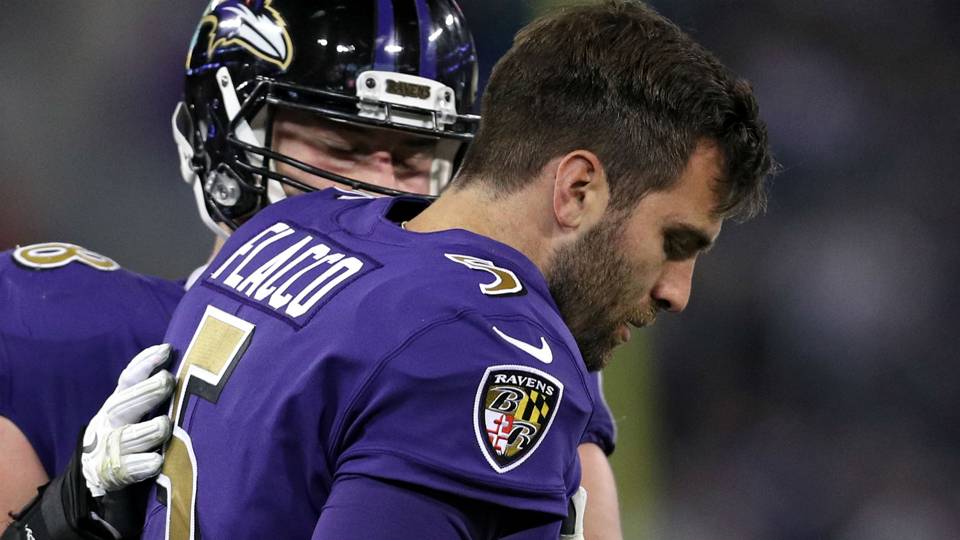 The Baltimore Ravens caused a bit of a commotion during the 2018 NFL Draft when they traded back into the first round to take Lamar Jackson. They have an established quarterback already in Joe Flacco. Why spend the assets on someone who can't make a significant contribution now?
Or can he? Is there a chance that the Ravens could be interested in heading in another direction at QB? Could the Flacco Era be coming to an end?
If you believe what Ravens head coach John Harbaugh had to say about that, the answer is no.
"Joe Flacco is our quarterback," Harbaugh said, via the team's official website. "That's the thing we have to remember. Lamar's going to have a great chance to develop."
In theory, having a rookie quarterback sit for a year is a great practice. But in recent years, a number of rookie quarterbacks have been successful right out of the game. In that case, should the Ravens wait on Jackson?
Making a Case for Joe Flacco
Joe Flacco has done a good job for the Baltimore Ravens—not a great job, but a good one. He's been a good quarterback for the decade he's been in the NFL. Watching him has not been the most exciting at times.
But with the kind of defense he's been fortunate enough to play with for most of his career, he didn't need to be the most exciting QB in the game.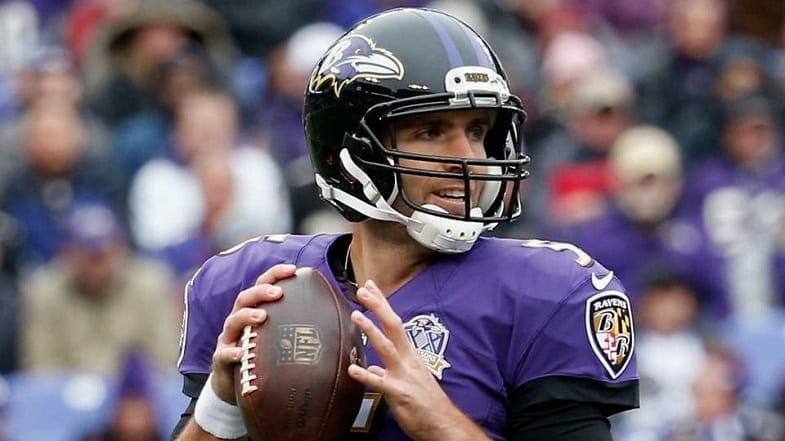 It's not that he can't play; that he can't sling the ball around and create some big plays. The Ravens simply don't ask him to do so all too often. But in 2016, it was Flacco that allowed the team to finish with a .500 record.
That season, the defense gave up a ton of yards (26th overall; they were still a top ten team in points/game allowed— 20.1) and the running game was almost nonexistent (28th overall). But thanks to Flacco throwing for over 4,000 yards for the first (and only) time in his career, the Ravens were able to break even.
He may be getting old, but he can still play. Factor in the veteran leadership he brings to the table, and he can still be an invaluable asset to the offense.
Making a Case for Lamar Jackson            
Last season, Flacco's production dipped by over 1,000 yards (from 4,317 yards to 3,141). The defense was still pretty decent (sixth in points/game allowed—18.9). The running game wasn't too bad, either (116 yards/game—11th).
That leaves Flacco and the passing game holding the bag.
However, even though the passing game was lackluster last season, the Ravens offense still generated more than 24 points a game (24.2; good for ninth). Since they only gave up 18.9 points/game, how is it they missed out on the playoffs? With numbers like that, you'd think they would be a shoe-in for a postseason berth.
But they fell one game short for the second season in a row. To make matters worse, three of their losses came by just a field goal.  Perhaps if they had a more dynamic runner or someone who was better at buying time with a good scramble, they could have made a couple more plays. Maybe then, a drive that ended with a field goal could have ended with a touchdown.
Had they been able to generate a little more offense, maybe they could have won one of those games (or more).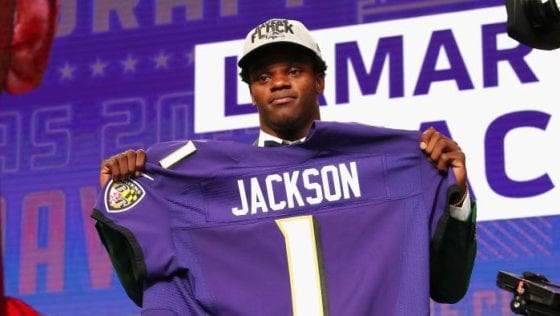 What Will the Ravens Do?
One of the toughest decisions a team has to make is deciding when it is time to be out with the old and in with the new. Flacco is 33 years old; it is probably safe to say he is past his prime. But whether he is over the hill remains to be seen. How he plays this season should help the team figure out if his useful days are done.
But when the 'new' is as dynamic and exciting as Jackson can be, why wait? If he lives up to the hype, he sounds like he'd be a serious upgrade at the position. According to reports coming from offseason workouts, Jackson is looking pretty good. He's even a lot better at throwing than expected. Harbaugh was impressed with his accuracy, calling him a "naturally talented thrower."
If you believe everything said about players following offseason workouts, then Jackson could be the second-coming of Michael Vick (minus the legal issues).
But the Ravens will likely wait at least a year before inserting him into the lineup. Let Jackson learn and get into the action here and there. Let him get his feet wet without having to dive in head first. Next season, Flacco will not have any money guaranteed under his contract making it easier to get rid of him.
Does Lamar Jackson make Joe Flacco expendable? Not this season, but next season….