---
The 2017 season was a major disappointment for the Dallas Cowboys. A season full of drama, surrounding the eventual six-game suspension of Ezekiel Elliot, and the constant barking from their former alpha receiver Dez Bryant. None of that took the team to a good place.
While the Cowboys were busy making excuses for themselves and playing below everyone's expectations, their division rival Philadelphia Eagles were busy winning a Super Bowl. The Eagles had to overcome their own adversity, following the season-ending knee injury to their star quarterback Carson Wentz. But they did what all champions do – lace them up and fight.
Dallas could take a page or two out of Eagles coach Doug Pederson's playbook. And no, not the actual playbook. More of how to build a team with character. One that steps up to any challenge, and stares their doubters right in the eyes.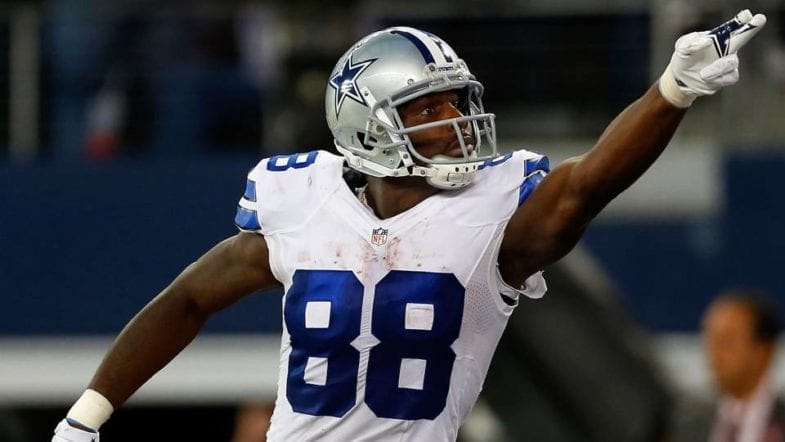 The Cowboys took the first step toward a change in their culture, by releasing Dez Bryant earlier this offseason. The decision caught many people by surprise, but in reality it was likely the best move for the team. Despite playing a full 16 games last season, Dez caught a mediocre 69 balls for a paltry 838 yards and six touchdowns. He seemed out of focus, dropping passes he should have caught, and he failed to put the team on his back, in the wake of Elliot's mid-season suspension. Dez hasn't had a truly good season since 2014. 
With Bryant now out of town, and his lofty salary cap hit no longer a burden on Dallas, the team is looking forward to a new era. But have they done enough this offseason to put a good squad on the field?
Starting at wide receiver, the Cowboys made some moves that could pan out as early as this season. They started by signing Allen Hurns in free agency. A move that makes sense for many reasons. Hurns provides the team with a solid route runner, who can make big plays. He will be looked upon to help groom their recently drafted wide receiver Michael Gallup, who could see a big role right off the bat. The team also traded for gadget player Tavon Austin, who can be an x-factor if used to his strengths.
Aside from the guys mentioned above, Dallas also added a lot of depth with upside, by signing Deonte Thompson and using a sixth round pick on former Boise State wideout Cedrick Wilson. The suddenly crowded wide receiver room will bring with it both uncertainty and excitement as training camp approaches. Other receivers, including Terrance Williams, Cole Beasley, and Noah Brown, will need to step up if they want to keep their roster spots. These new additions will create a natural competition leading up to Week 1, and that could create a positive progression for some of them.
Meanwhile, the Cowboys are aware that their offensive success will continue to depend on their running game. They have fielded one of the top offensive lines in the NFL for the past few years. While they have experienced some turnover, there remains a possibility that this unit could be improved from last season. The Cowboys no longer have the services of guard Jonathan Cooper, who left the team in free agency to pursue a bigger contract. In response, Dallas signed Cameron Fleming to bolster the line, and then drafted Connor Williams with the 50th overall pick in the draft. Williams was considered a borderline first round talent coming in to the draft, and if he plays up to his potential, he has the chance to be a difference maker.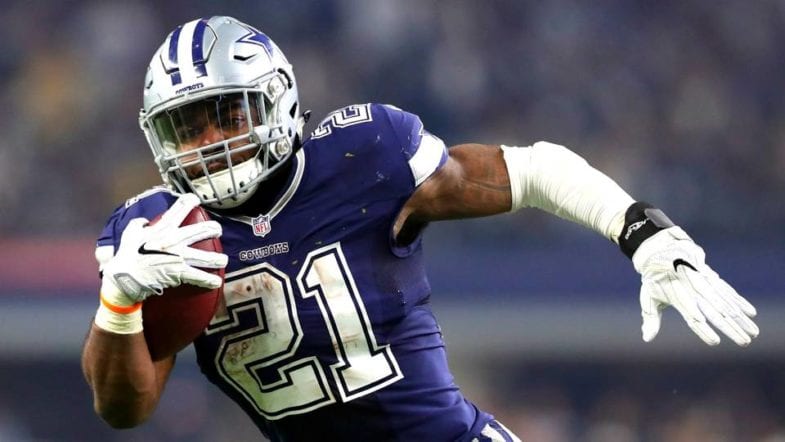 Let's not forget about the guy running the ball out of this backfield. If the Cowboys are going to be successfully offensively, they will need a big season out of their star running back Ezekiel Elliott. Zeke has led the NFL in average rushing yards per game in his two years in the league. The team would do well to lean on him early and often, thereby alleviating some of the pressure from Dak to make too much happen. A strong running game would also keep their suspect defense off the field, and could help to control the pace of the game.
A strong rushing attack is a defense's best friend. And this should be one of the main keys for the Cowboys in 2018. A lack of a rushing attack would mean asking more from the defense, and if the team falls behind, it would also put more pressure on Dak to try and make too much happen.
Dak had a relatively similar stat line last season, as he did in his rookie campaign. The main difference was a dramatic increase in turnovers. After throwing for 3,667 yards, 23 touchdowns and four interceptions in 2016, he passed for 3,324 yards, with 22 touchdowns and 13 picks in 2017. His rushing stats were relatively unchanged, as he added 357 rushing yards to go along with six touchdowns on the ground (same as in 2016).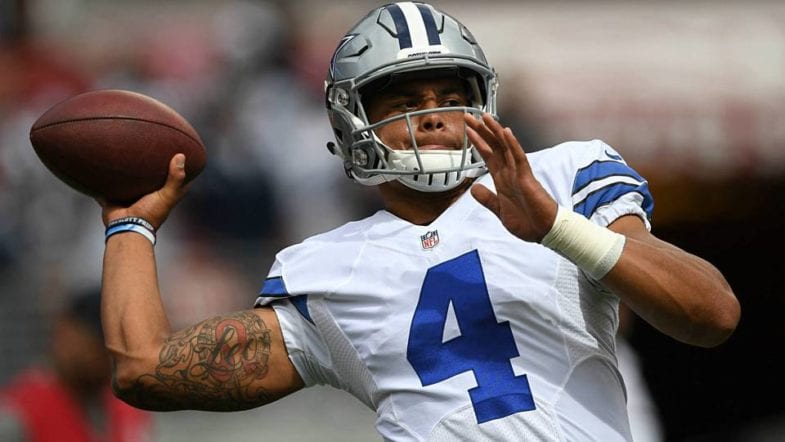 In order for the Cowboys to take their success to the next level, they're going to need Dak to become a leader for this offense both on and off the field. In practice, in the film room, and everywhere else, the team needs someone to look up to. While Zeke if obviously a big-time difference maker, I'm not sure he has the character to be the team's leader. They need their young QB to take control of the huddle, to calm them down in the face of adversity, and to make them believe. If he can do that, the Cowboys have a chance to really surprise people in 2018.