---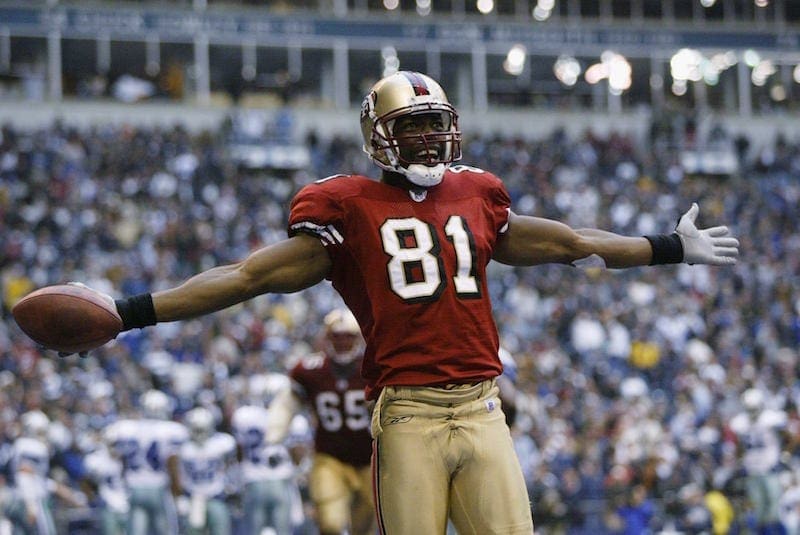 We're getting closer and closer to the NFL season, and this time around we're looking forward to all the touchdown celebrations after the NFL changed the excessive celebrations rules. So we decided to take a look at some of the best celebrations, and most creative players, in the NFL. Note: some of these players were fined for their celebrations.
Teach me how to Raji
If you watch football, and enjoy the touchdown celebrations, you probably remember big man BJ Raji's infamous dance. The 330 pound DT caught an interception during the 2011 NFC Championship game against the Chicago Bears, and his celebration went viral within minutes. Raji's dance moves became gifs, fans uploaded their own videos doing the Raji, there are countless remixes of his dance, including "teach me how to Raji" a remix of both his dance and Teach Me How to Dougie, which came out the same year.
Billy Johnson's funky chicken
Billy "White Shoes" Johnson played in the NFL from 1974-1988, and three and a half decades later still has one of the best celebration dances. In fact, Johnson is one of the originals to breakout in celebratory dance after a touchdown. Johnson recently spoke out about referees calling penalties on excessive celebrations, backing both sides and saying, "They've got to be careful with how they allow people to enjoy themselves, with celebrations and all of that. And some of them are just over the top, I admit. If a guy makes a big run, makes a big play and gets excited, that's fine. But then you get a guy off the bench who just makes one play that has no consequence in the game, and he jumps up and down and does somersaults — I agree, take that out of the game."
The Lambeau Leap
The Lambeau Leap dates back to December 26, 1993, when strong safety LeRoy Butler first hopped into the stands in a game against the then-LA Raiders. Since, it's become a staple of the Wisconsin team. Some players have spoken about the tradition and all the random drinks and foods they've had spilled on them, purposely or by accident, including beer and ketchup, as well as being "touched."
Deion Sanders' high-step dance
Many have tried to imitate Deion Sanders' high-step dance, but most don't come close to the original. It isn't a complicated move, but Deion does it best. The Falcons' Devin Hester did the high-step in honor of Sanders while breaking his record of 19 touchdown returns. Sanders, who became an analyst after stepping away from the game and was working the game, was there to watch the homage.
The Salsa
Victor Cruz scored his first NFL touchdown during the 2011 season, and quickly the famous salsa dance was born. Cruz does the salsa in honor of his grandma, who has passed. His grandmother was the one who taught him to dance. Cruz was taken aback when an opposing player, Carlos Rogers of the 49ers, did the salsa dance after intercepting an Eli Manning pass intended for Cruz. Rogers would later learn the reason for the salsa, and said it changed his view on doing the dance again while making a play on Cruz. The Giants' young receiver, Odell Beckham Jr has also done the salsa dance in the end zone in an homage to Cruz.
DeSean Jackson falling down
DeSean Jackson has had some creative dances throughout the years. But perhaps one of his most memorable celebrations was stopping ahead of the end zone, turning around and falling into the end zone. He was called for excessive celebration, something that he's been called for multiple times in his career. Eagles fans probably remember all the celebrations he's had while in a Philly uniform, but will also always remember when he scored a touchdown as a member of the Redskins and mocked his former team by flapping his wings.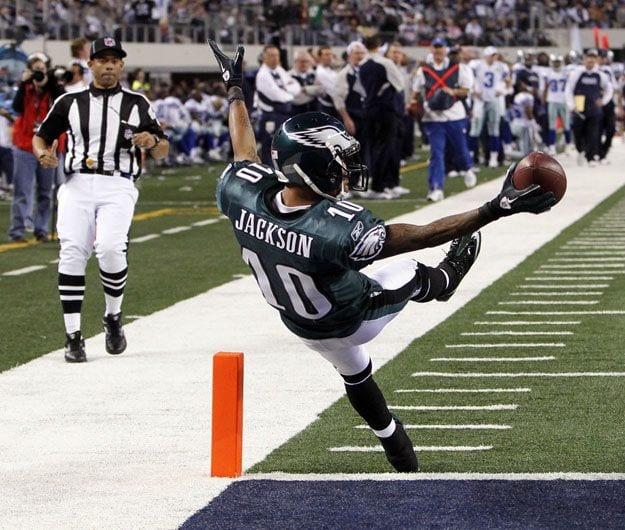 Maurice Jones-Drew's various dances
Former Jacksonville Jaguars' running back Maurice Jones-Drew was known for his touchdown dances. So much so, that Jones-Drew co-hosts a show on NFL Network called "Celebration Station." Jones-Drew spent a decent amount of time in the end zone during his nine season career, scoring 68 touchdowns. He had plenty of time to get creative and perfect the best TD celebration dances, including pretending to cry then hugging mascots.
Hingle McCringleberry
Lance Moore and Kenny Stills of the New Orleans Saints were fined $7,875 apiece for mimicking a Key and Peele bit on excessive celebrations in the NFL, called the Hingle McCringleberry. The two re-enacted the characters, a player who was thrusting his hips in celebration while the other was the referee who watched and eventually threw a flag. While Kenny Stills jokingly threw a flag on the play for celebration, the refs really did penalize the duo for unsportsmanlike conduct.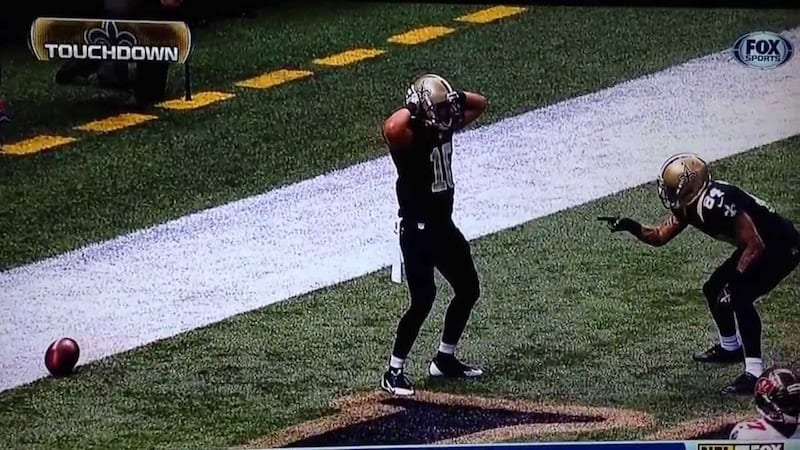 Chad Ochocinco every time he got to the end zone
Anything Chad Ochocinco Johnson did in the end zone is worthy of noting on this list. He's had so many it's tough to choose a single favorite. Was it the time when Ochocinco took over for the cameraman? Or maybe when he performed CPR on the ball? Maybe it was when he pretended to propose to a cheerleader, or perhaps his river dancing in the end zones. Ochocinco was known for his celebrations and fans, analysts and players waited for him to score a touchdown just to see what he would do. He would even tell the refs ahead of time to get ready for his celebrations.
Terrell Owens, always
If there is anyone who could give Ochocinco a run for his money when it came to celebrations, it was Terrell Owens. TO was the master in the end zones. Some of his tricks were less favorable by his opponents, such as the time he ran to the Cowboys star at center field and held his arms out, or when he mimicked Ray Lewis. But who can forget the time he pulled a pen from his sock and signed the ball, his popcorn incident and when he joined the cheerleaders with pompoms.