---
NFL fans have been hearing about the rumors for weeks. They were hard to believe because no logical reason could justify the Dallas Cowboys doing it. But last week, they went ahead and did it. They released Dez Bryant.
There was no way they were going to be able to trade the 29-year-old. No one would have been willing to take on his contract (he had two more years with a $16.5 million cap hit in both). Throughout the offseason, Bryant had made it clear that he had no intention of accepting a pay cut.
In the end, the team didn't offer one. Sure enough, Bryant said he would have taken it.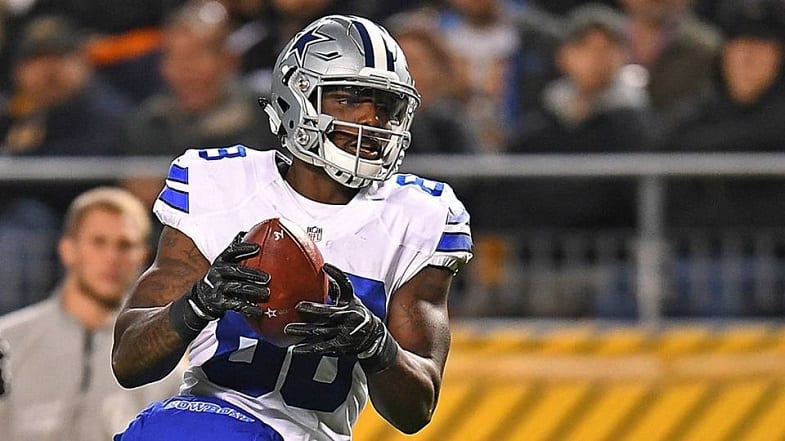 Many, of course, are wondering why the team didn't try to keep him at a reduced rate. Yes, his production had slipped in recent years. But with injuries and the quarterback issues the team has had, it is not hard to understand why that is the case.
Why not convert a chunk of his base pay to performance incentives? That way, if he performs up to par, he makes his money. If he doesn't, he gets paid accordingly.
We will never know if that was ever an option in the minds of the Cowboys brass. The fact of the matter is Bryant is no longer a member of the Dallas Cowboys. For the next few weeks and when the season starts, the media will be discussing one question as it pertains to this divorce between a superstar and the only team he's ever played for.
Did they make a mistake in releasing him?
Why the Cowboys had to let Dez go
The easy answer is to look at his production. There is no denying it—his production has nose-dived since he signed his big contract. Many would consider that in itself sufficient reason to cut him. That is, if he refused to take a pay cut (which we now know was not an option).
Jerry Jones and his business acumen is well-known. Getting Bryant to take a pay cut would have been a logical move to at least attempt. But he didn't. Why? Because the team as it currently is made up is better off without him.
In 2016, the Dallas Cowboys were not overly concerned about where rookie quarterback Dak Prescott threw the ball. They were just happy to have a healthy quarterback completing passes. At one point in the season, when asked about the number of targets he'd been seeing, Bryant said he was just happy the team was winning.
While the team went 13-3 that season largely off the strength of the running game, the passing game was incredibly efficient. With how Prescott spread the ball around, it's not hard to see why. Three players were targeted roughly 20 percent of the time, Cole Beasley (20.2 percent), Jason Witten (19.7 percent), and Bryant (20.1 percent).
Defenses couldn't focus on one of them because if they did, Prescott would just throw to the other two. As a result, all three performed well over the course of the season.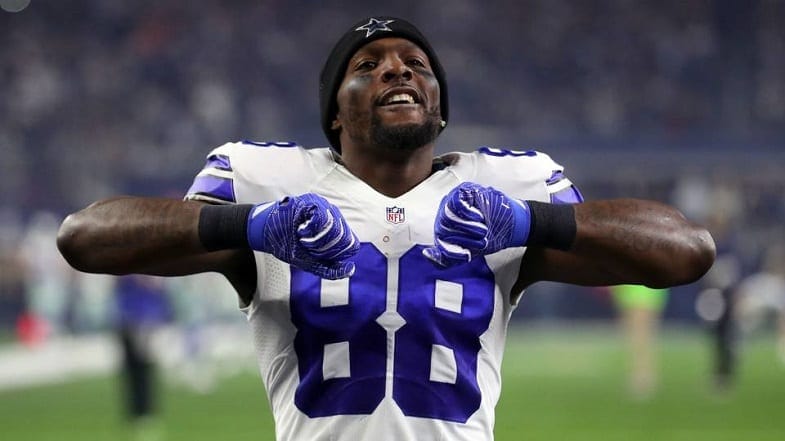 But that was not the case in 2017. There were rumors that Bryant had whined about not seeing the ball enough. Whether those rumors were true was not verified. But he was certainly targeted a lot more last season (27 percent; 36 additional targets).
Beasley and Witten both lost targets and saw their production take a hit.
Once Bryant was made the focal point of the passing game once again, the offense became much easier to defend. To be fair, the offense suffered when it lost Ezekiel Elliot for a good chunk of the season. But rather than keep teams on their toes by featuring a dynamic passing attack, they made it predictable—Dez first and then look elsewhere.
Why the Cowboys should have kept Dez
Keeping Bryant at his salary was not an option. But assuming that he was telling the truth following his release and would have accepted a pay cut, the team should have worked something out. Why?
They know what he is capable of on the field. They know he can produce at a rate that few in the league today are capable of matching. Okay, his numbers have been paltry for the last few years. Injuries and the parade of lackluster quarterbacks following Tony Romo's injury would kill the production of most guys.
Not everyone, of course. DeAndre Hopkins has had some pretty serious quarterback issues back in 2015 (Houston had four starting quarterbacks that season), and Hopkins still had 111 receptions, 1,521 yards and 11 touchdowns.
But there's a reason why Hopkins makes an average of $16.2 million a season. Bryant is good, but he couldn't do what Hopkins did. He also struggled to adjust to a new quarterback and changes in the offense. Does that mean he couldn't adjust? Of course, not. Maybe he just needed a little more time.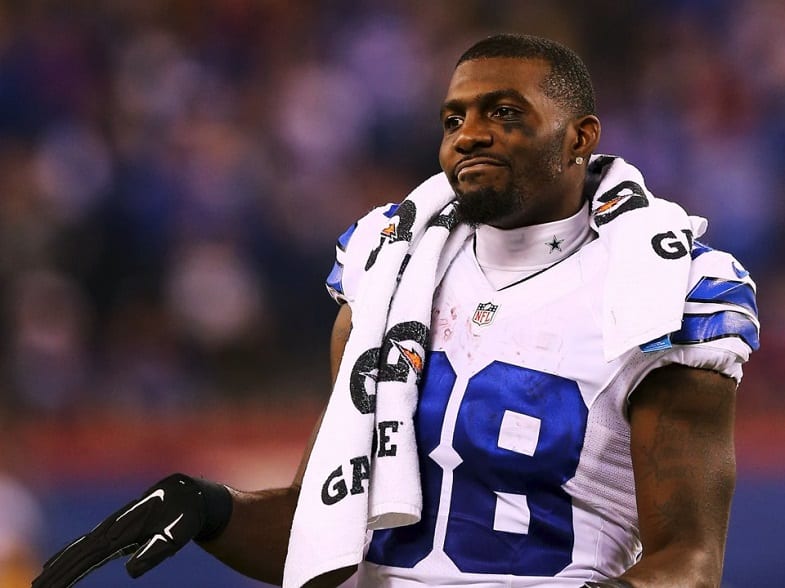 At a lower salary, it would have been worth keeping him around to see if he could. If he didn't, at least they wouldn't have to worry about him catching on with someone else– especially anyone within the division who he can help beat the Cowboys twice.
Would it be worth a couple million dollars to make sure he doesn't help the Redskins, Giants, or Eagles win the NFC East?
Was letting him go a mistake?
It depends on how you want to look at the situation. If you believe Bryant was as much of a distraction as the media  tried to portray him as then yes. Goodbye and good riddance. However, some members of the media have portrayed his 'antics' as passion for the game and a desire to get the best out of everyone.
The general public will never know how bad his antics really were to the team. Recent reports mentioned him calling coaches out in meetings; they called players out, so he called them out. If that did indeed happen, well—it can't. Players can't undermine coaches like that. Is it nice for coaches to do the same to players? No, but doing so comes with the position.
His 'antics' aside, answering the question will be impossible until the 2018 season starts. Whether Bryant catches on with someone else and explodes will not answer the question. What will is how the Cowboys passing game develops. With Bryant on the roster and available, the team had a security blanket. When in doubt, just throw it to Dez, regardless of the coverage.
He is, or at least was, the kind of guy that could go up and bring any ball down, covered or not.
There is no one on the roster now the Cowboys can honestly say can do the same. Cole Beasley will likely play a more prominent role along with Jason Witten. Terrance Williams will likely be the No. 2 guy. Ryan Switzer and Noah Brown should hear their numbers called more often. It will be interesting to see how they work Allen Hurns and Deonte Thompson into the game plan.
It wouldn't be shocking to see them go after a wide receiver early in the draft either.
Some have criticized the Cowboys for cutting him; others have praised the team for having the guts to make the move. Only time will tell if it was indeed the right move to make.