---
Mickey Mantle hits HR #500, 1967
It was a Sunday in the Bronx, Mother's Day to be exact. The Bronx Bombers were playing against the Baltimore Orioles. Yankees great Mickey Mantle had hit his 499th home run 11 days earlier, on May 3rd against the Minnesota Twins (The Yanks lost that game 4-3).
After getting on base on an E5, singling in the bottom of the third and fouling out on a flyball in the fifth, Mantle stepped up to the plate again in the bottom of the seventh, facing Stu Miller.
The Yanks were up 5-4 with no one on base, when Mantle hit one down the first base line and out of the park. His 500th career home run.
Mantle hit 536 career home runs, and is still listed at number 18 on the all time home runs list, right behind Big Papi, David Ortiz.
---
Watch his 500th home run, via MLB.com below:
---
Reggie Jackson passes Mickey Mantle on All Time HR list, 1986
In 1967 Mickey Mantle hit his 500th career home run. In 1967, Reggie Jackson hit his first (and only of that season). Nearly two decades later, Jackson, who had already passed one career milestone of 2,000 strikeouts, passed the Yankees legend on the all time home runs list, and moved into the 6th spot on the list.
Home run number 537 came on May 14, 1986. And it didn't take long. Jackson, playing for the then-California Angels, was facing the Boston Red Sox's Roger Clemens in the bottom of the first innings, with one man on base. He hit a line drive to center field, traveling over 400 feet, past a cameraman who tried to catch the ball. Number 537 came just four days before Jackson's 40th birthday.
Jackson may have passed a personal milestone, but as a team, the Angels lost 8-5. He remains at #14 on the all time HR list.
NBA player Dave DeBusschere passes away, 2003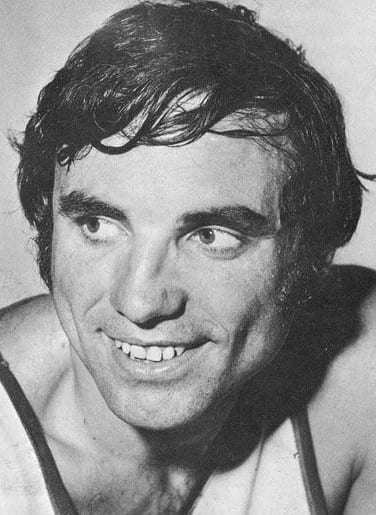 Dave DeBusschere, nicknamed "Big D," not only for his last name, but for his defensive abilities, spent 13 seasons in the Association. The former-forward passed away when he was just 62-years-old, after collapsing in the streets of New York. He died of a heart attack. 
DeBusschere was an eight-time All Star and two-time NBA Champion with the New York Knicks, in 1970 and 1973. In 1983, Big D was selected to the Naismith Memorial Basketball Hall of Fame, and in 1996 was named to the "NBA 50th Anniversary All-Time Team." His No. 22 jersey was retired by the New York Knicks, as was his college jersey.