---
John Elway announces he is retiring, 1999
On May 2, 1999, the Denver Broncos quarterback announced he is retiring because, "I can't do it physically any more, and that's really hard for me to say." The long time quarterback even broke down in tears while speaking to the media about stepping away from the game, telling everyone he is "just graduating from pro football." John Elway spent 16 seasons in the NFL, all in the Mile High City, throwing for more than 51,000 yards and 300 career touchdowns. He is a two-time Super Bowl Champion, and like Peyton Manning did nearly two decades later (also in a Broncos jersey), Elway ended his career on top, with a Super Bowl ring.
Leo Messi breaks European goal-scoring record, 2012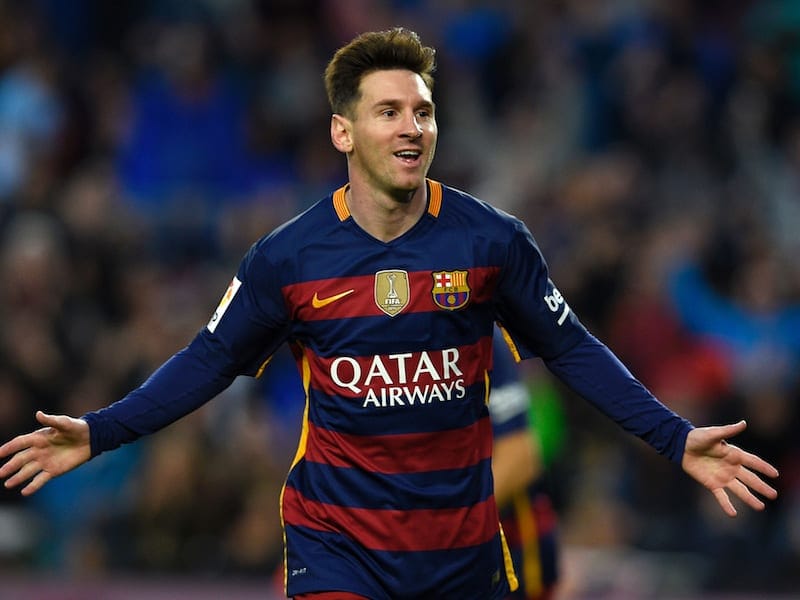 Leo Messi's 86th goal of the season, breaking the record, came in style. The Argentine attacker scored a hat-trick in Barcelona's game against Malaga at Camp Nou in 2012. Messi struck in the 35th minute, again in the 60th minute, and just minutes later, netted his third goal of the game. That goal broke Germany's Gerd Muller's previous record of 67 goals in a single season, and he still had several matches left. At that point, Messi already broke several team and Champions League records, including Barca's all-time official scoring record, and he was the first player in the Champions League era to net five goals in a single game. Messi scored 73 goals during that 2011-12 season.
Floyd Mayweather Jr. beats Manny Pacquiao, 2015
It was one of the most anticipated bouts in recent memory. Floyd Money Mayweather and Manny Pacquiao met for a Vegas showdown on this day in 2015. There were no knockouts or knockdowns, Mayweather beat his opponent on points in 12 rounds. Pacquiao would later admit that he entered the ring with an aggravated, chronic injury to his right shoulder. Mayweather's victory was his 48th win, without any losses, over a 19 year period. According to sources, he earned over $200 million for the 36-minute fight.
Leicester City win the English Premier League title, 2016
The greatest Cinderella story ever. Little Leicester City, who was almost relegated the previous year, had achieved the impossible. When Tottenham and Chelsea tied 2-2 on May 2, 2016, Leicester City had clinched the Premier League title. A team whose chances of winning it all stood at 5000 to 1 odds at the beginning of the season shocked the world. They had made their way from third tier soccer all the way to the top of England's football world.