---
The last pick in the NFL draft does not make millions with his first contract (if ever). He is not a media darling. No one is overly concerned about talking to him or who selected him. It is not unusual for him to fail to make the team.
However, as the last pick in the NFL Draft, he gets a nickname (Mr. Irrelevant) that he will try his hardest to prove to be untrue and a week of festivities in Newport Beach, California, including a parade, to celebrate him. Yeah, the millions of dollars would be nice too, but most NFL players never get their own parade.
Then again, most Mr. Irrelevants don't go on to have meaningful careers in the NFL. But that could all change this year with the latest Mr. Irrelevant—former Ole Miss quarterback Chad Kelly.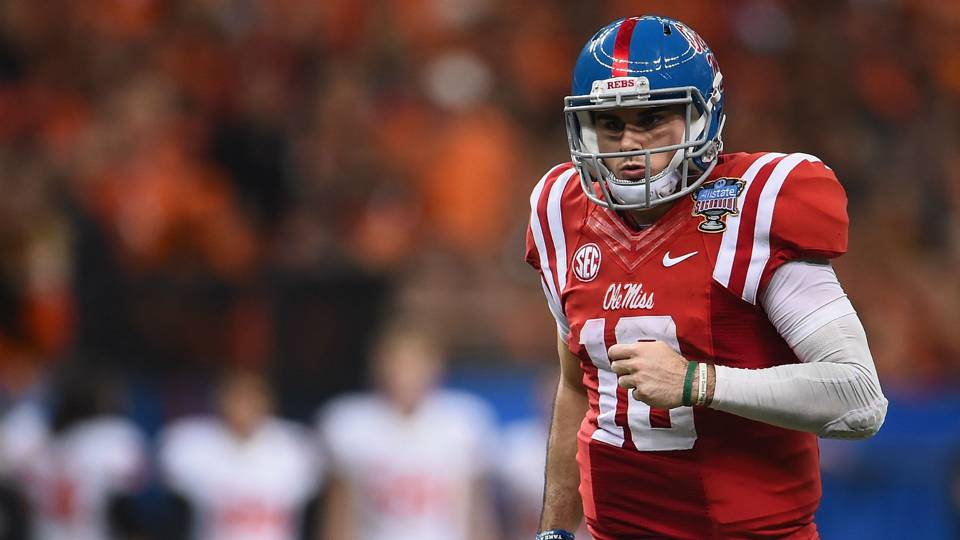 Kelly had a standout career at Ole Miss; the kind of career that had some projecting him to be a first or second round pick. However, the seriousness of some of his well-publicized behavior issues in college forced the NFL to take back his Combine invite–which was bad for his draft potential.
The Combine would have given teams a chance to gauge for themselves if he is still the same idiot that yelled at his coaches for not going for it on fourth and short during the Spring Game when he was at Clemson or threatened to get his AK-47 and spray down a local bar. But without being invited to the Combine, he would not get that chance.
He had to bank on his body of work and potential to get a shot.
While many stayed away due to his off-field behavior, the Denver Broncos did not. But they did wait until the last pick – making him Mr. Irrelevant 2017 – to take him. That is usually not a good thing since few Mr. Irrelevant's have gone on to have long, productive careers.
But he is coming into a situation that could give him the opportunity every player dreams about having.


Many players would not like to be drafted by a team that already has two young quarterbacks—Trevor Siemian and Paxton Lynch–like the Broncos do. But neither Lynch or Siemian did enough last season to lock down the job. Head coach Vance Joseph has said it will be an open competition between the two to see who starts next year.
That alone tells fans that Siemian didn't do enough to keep the job, but Lynch didn't do enough to take it. So—technically—the door could be open for someone else to walk through given the opportunity.
Why not Chad Kelly?
Well—because he will not be ready yet. Due to the ACL injury that ended his college career early and the wrist injury that ended his Pro Day workout early, he will have a hard time being ready to play when the season starts. Without ample time to prepare, it is hard to imagine him beating out Siemian or Lynch for the starter's job to start the season.
It's not that his skill set isn't good enough to win the job. He has the kind of arm that teams love; one that can make whatever throw you want him to. He is a tireless and fearless leader that will not back down from any challenge—and has proven he can take on the best and win (just ask any Alabama fans).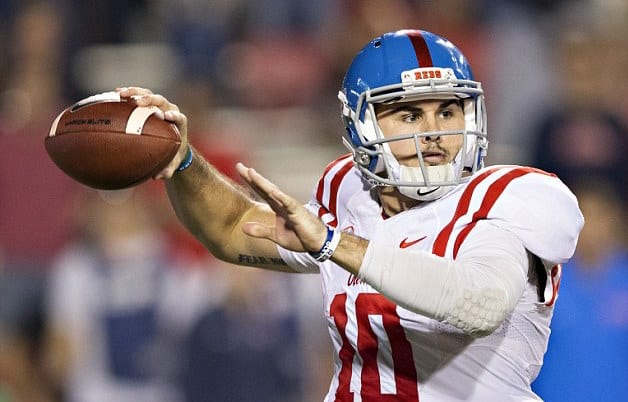 Yes, he will take a few gambles with throws. He'll try to squeeze passes through windows that are way too small resulting in interceptions and/or incompletions.
Is he reckless? When he misses a throw or loses a game that is the adjective most think of first. But when he wins, he's a bold and fearless leader.
Either Siemian or Lynch will win the job to start the season. But without a running game to help, whoever starts in Week One will have a hard time keeping it. Neither is good enough to be the reason the Broncos win games.
So—when they don't, the Broncos will try to find a new leader, opening a door for Kelly to walk through. Will he be able to do it when the opportunity arises? Only time will tell, but if his college career is any indication, it will be fun finding out.