---
It is a tumultuous time right now for the Detroit Pistons. Several weeks have gone by since the front office decided to part ways with Stan Van Gundy. The organization concluded that the team's disappointing 2017 was simply too much to keep things afloat. After four underwhelming seasons as both Head Coach and President of Basketball Operations, it was simply time for everyone to move on.
It is quite rare for any coach to receive such liberal controls of the team's personnel decisions. Granting one person so much power over the future of a team can have either tremendous or detrimental consequences.
The team had placed a great deal of faith in Van Gundy, but he failed to live up to the expectations. During his four-year tenure as the key decision maker for the Pistons, the team had a losing record for every season but one. That one winning season was in 2015, when they finished with a 44-38 record. But their playoffs were cut extremely short, after getting swept in the first round. Not exactly what Van Gundy had in mind, and certainly not what the team needed to achieve to satisfy their fanbase.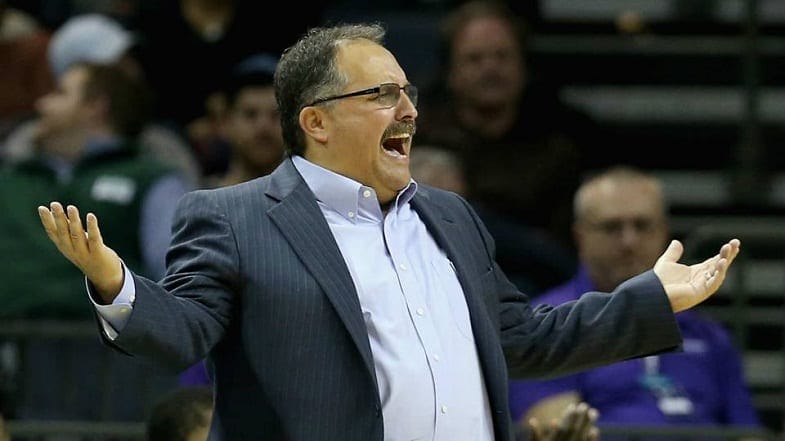 When faced with such a daunting task, Van Gundy faced a lot of pressure to bring the team back to its winning ways. Having to coach the very same players he decided to bring in to town is naturally more difficult, since their failure is as much on him as on the players themselves. After all, he was the one who made the decisions on roster construction. And he was also the one who didn't do his job properly in coaching the squad. Van Gundy has gone from being one of the most respected and highly regarded coaches in the NBA, to now being perceived as the main cause for the Pistons' recent woes.
The days of their championship runs in the early 2000s are now long behind them, and it has been a very long time since they have strung together any resemblance of a winning persona. As they look to the future, what can the Pistons do to break out of their current funk?
In retrospect, the midseason trade for Blake Griffin can be viewed as a desperation and last effort attempt for Van Gundy to save his job and his dignity alike. The truth is that despite all of the questionable decisions made over the past few years, there are still some competent pieces to work with on this roster. Starting with Griffin himself, he is not the worst player to build a team around. With him, it's more a matter of health and attitude than anything else. Griffin has only played 80 or more games in a season three times during his eight-year career.

But if the team believes Griffin can be the centerpiece that will reignite their championship aspirations, they should continue to build around him. With the heavy price they paid to acquire him, they really don't have much of a choice. They likely wouldn't be able to get back even half the equity they relinquished at the time, and not many teams would jump at the opportunity to pay his hefty salary (just under $30 million last year).
The thing is that when he's on the court, Griffin has actually played relatively well. Granted, his 19.8 points per game were underwhelming relative to expectations, but his presence alone provides a lift for the team, due to added attention that defenses allocate toward him. He also averaged 6.6 rebounds per game, to go along with 6.2 assists per outing. The hope is that he will be able to improve on these numbers following his first offseason with his teammates.
Another strong player on this roster is center Andre Drummond, who also took in a high salary at almost $24 million last year. His contribution was substantial, averaging 16.0 rebounds per game, of which 5.1 rebounds were on the offensive glass. He consistently provided second and third opportunities for his teammates, simultaneously frustrating defensive opponents. Drummond was also responsible for 15.0 points per game, 3.0 assists, 1.6 blocks, and 1.5 steals per contest.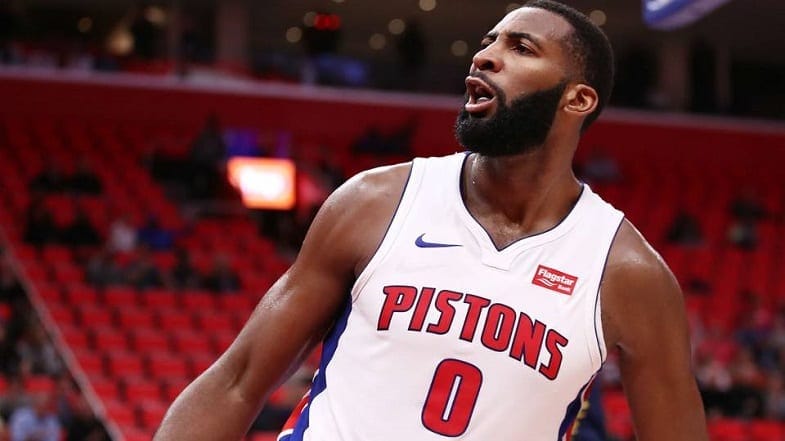 The underlying point here, is that despite their recent struggles, the Pistons have some promising pieces on their team. They just need to reshuffle some of the other supporting members to create a new spark. Sometimes all it takes is making a few small changes that can make all the difference. And this offseason will be full of various free agents who could come in and make that happen.
The Pistons will do well for themselves if they find a new coach sooner rather than later. A team without a coach or GM truly lacks direction. And that's where they are right now. Obviously, expediting the move would not be smart if they compromise on the quality of the people in charge. But it is instrumental that they put the Van Gundy era behind them as soon as possible in order to move forward in the most productive way possible. 
Once they have their coach and front office in order, it will be intriguing to see what moves are made ahead of next season. One of the things Detroit could (and should) do, would be to look at the higher paid players on the roster, and to assess whether they can free up some salary cap space ahead of free agency.
The most glaring hole on this team is at the shooting guard position. And without a first round pick in the upcoming draft, they will not be able to find a solution if they don't pick someone up this offseason. One possible solution would be to shed the weight of Reggie Jackson's salary ($16 million), in order to make space for a shooting guard to come in and make an impact on the team.
The list of tasks for the Detroit Pistons is long. But with the right management and decision-makers, they could find themselves squarely in the playoff picture next season. Whoever takes this job won't have an easy time. But if the Pistons can make it back to the playoffs, they will reap all the praise for cleaning up the mess left behind by Van Gundy.