---
The Philadelphia 76ers finished the season on a roll, and looked like a juggernaut in a decisive 4-1 first round against the Miami Heat. But in the NBA playoffs, things change quickly.
Following a blistering month and-a-half of play during which they won 20 of 21 games, the Sixers were, in a word, humbled by the Boston Celtics. Ben Simmons, who in a misguided attempt at sounding ultra-competitive had previously declared that "none" of the other rookies impressed him, was thoroughly outplayed by Jayson Tatum. Joel Embiid was mostly terrific, but had trouble guarding Aaron Baynes at crucial moments and appeared winded at times. And of course, in an almost obnoxiously perfect metaphor, Philly blew confetti all over the arena to celebrate a Game 3 win when, in fact, it was just headed to overtime. The Sixers would go on to lose the game and, two games later, the series – all despite Boston being without its two best players in Kyrie Irving and Gordon Hayward.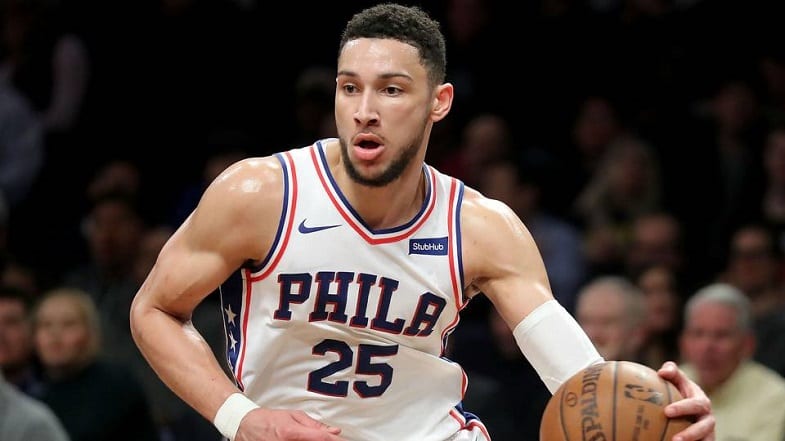 It was a rough series for Process devotees and a sports city on a four-month high. But here's how we shouldn't react to this: we shouldn't do a full 180 and start acting like the Sixers are fundamentally flawed (nope), or doomed to live in Boston's shadow for the next decade (erm, maybe). We shouldn't dismiss Ben Simmons as overhyped, we shouldn't declare Embiid an inadequate go-to force, and Philly fans probably shouldn't call for Brett Brown's head, even if he was thoroughly out-coached by Brad Stevens (Jay Wright isn't walking through that door you guys). However, neither should we act like the Process is a well-oiled machine hurtling toward inevitable playoff glory. The reality is somewhere in between. We saw the potential, but also that there's work to be done.
What that work will look like is now the interesting thing. That is, if the Process is ongoing, what are its next steps? When you start to look at all the Sixers' remaining assets, that becomes a very complex question. Here's a quick overview:
First, the cap situation. Per Basketball-Reference, the Sixers have $70,593,287 committed for 2018-19, arranged as follows:
Robert Covington ($10,464,092)

Jerryd Bayless ($8,575,916)

Markelle Fultz ($8,339,880)

Ben Simmons ($6,434,520)

Joel Embiid ($25,250,000)

Dario Saric ($2,526,840)

Justin Anderson ($2,516,048)

TJ McConnell ($1,600,520 team option)

Richaun Holmes ($1,600,520 team option)

Furkan Korkmaz ($1,740,000)

Timothy Luwawu-Cabarrot ($1,544,951)
With the salary cap projected at $101 million for 2018-19, this leaves Philly with $30,406,713 in cap space and four players from this year's roster unsigned (JJ Redick, Amir Johnson, Marco Belinelli, and Ersan Ilyasova).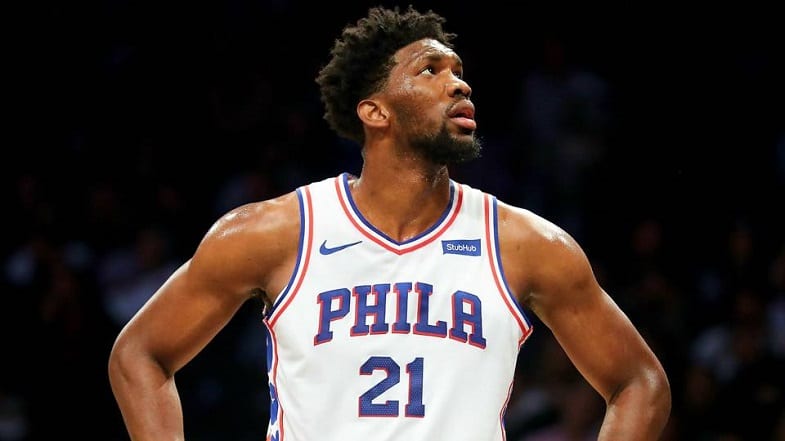 Additionally, the 76ers own the following draft picks over the next two summers:
2018 Philadelphia 1st (26th overall)

2018 LA Lakers 1st (10th overall)

Three 2018 second round picks

2019 Philadelphia 1st

Two 2019 second round picks
So here's the full picture: Philly has its two best players under team control, just over $30 million in cap space, and a tasty bundle of near-future picks. And when you put it like that, there's a lot of maneuvering that could be done. Here's what it could look like.
Freeing Up Space
$30 million is a lot to play with, particularly given that not many other teams have significant cap space. But don't be surprised if the Sixers try to free up even more. That would likely mean finding trades for the likes of Bayless, Covington (who was abominable in the Celtics series), and possibly Fultz. It could also mean waiving a player like Bayless and lowering his salary for next season via the stretch provision, which in this case that would mean his remaining $8.5 million would be spread out over three years, freeing up about $5.6 million for Philly next season.
Re-Signing Veterans
As mentioned, the Sixers have four players – all veterans – coming off the books. Amir Johnson will almost certainly not return unless it's on a near-league minimum deal. Ilyasova and Belinelli, who were both crucial in the Miami series, could return if they agree to come cheaply. The interesting situation is with JJ Redick, who was paid $23 million to provide a veteran presence and wound up being a vocal leader and a perfect, productive running mate for Simmons. Redick has said he wants to return, and the match makes sense. However, negotiating a fair contract will be tricky. The Sixers will need money for superstars, and anything close to $23 million again for Redick is probably out of the question.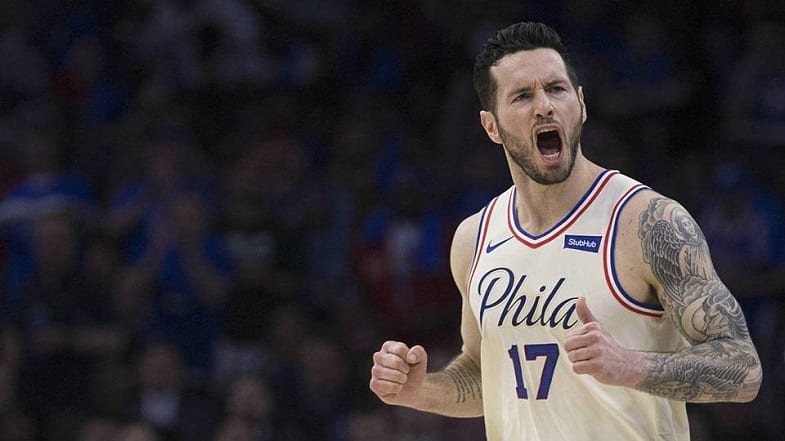 Chasing Stars
These are the top unrestricted free agents that fit with Philly's own young standouts:
LeBron James – Nobody knows what's going to happen with James, so it's more or less pointless to discuss. Suffice it to say Philly can work out a max deal, but the basketball fit beside Ben Simmons is questionable and James's priorities are unknown. Most rumors have him headed to LA if he leaves Cleveland.

Kevin Durant – Not happening.

Paul George – Like James, George is expected to go to LA if he leaves his current team. Unlike James, George has all but said this is what he wants to do. Still, he'd arguably be a better fit in Philly, and would essentially serve as a massive upgrade on Covington, providing the wing defense the team was lacking against Boston.

JJ Redick – Redick is likely to return, though the salary negotiations will be interesting.

Avery Bradley – A potential backup plan after Redick, Bradley could also be a better wing stopper than anyone on the 2018-19 Sixers team.
And then there's Kawhi Leonard, who isn't a free agent but appears to be on the market. The Spurs star has made a mess of things in San Antonio, not necessarily by being cautious about his health, but by being unnecessarily mysterious and not showing up to the Spurs' playoff games. Just last year we saw Gregg Popovich smooth over a seemingly untenable situation with LaMarcus Aldridge, so we shouldn't jump to conclusions here. But there's every indication Leonard could be on his way out.
Provided good health, Leonard could be the perfect addition. He's unassuming (meaning he won't step on the spotlight-loving Embiid's toes); he doesn't need to dominate the ball (allowing Simmons to do his thing); and he's the best wing defender on the planet. Rumors suggest Leonard wants to be "The Guy" somewhere, and is concerned with his personal brand, and that would probably point him toward New York or LA. But the Sixers will certainly explore the kind of blockbuster trade (think Fultz, Saric, and multiple picks) that could bring him in.
All things considered, there are a ton of moving pieces, and it's clear that the Process is still evolving – which, incidentally, is why I'm a critic. We're heading into year six, and at some point we have to acknowledge that it's been too long for this strategy to be considered particularly brilliant. The good news for Philly, however, is that there's not a bad outcome here. Best case scenario: they re-sign Redick affordably, retain role players cheaply, work out a Leonard trade, and head into 2018-19 with Redick, Simmons, Leonard, and Embiid in the starting lineup. Worst case: they whiff on stars, use their first round picks, lose Redick in free agency, and still have Embiid, Saric, Simmons, Fultz, and remaining assets.
Either version is compelling. But before we start analyzing the potential of the 2018 Sixers moving forward, keep in mind that the team could look very different come fall.