---
For the last few years, St. Louis Cardinals third baseman, Matt Carpenter, has been good for about 70 RBIs, around 20-or so home runs, and a batting average in the .270 range. They are good numbers and the kind any team would be glad to have a player produce. But they are far from being MVP numbers.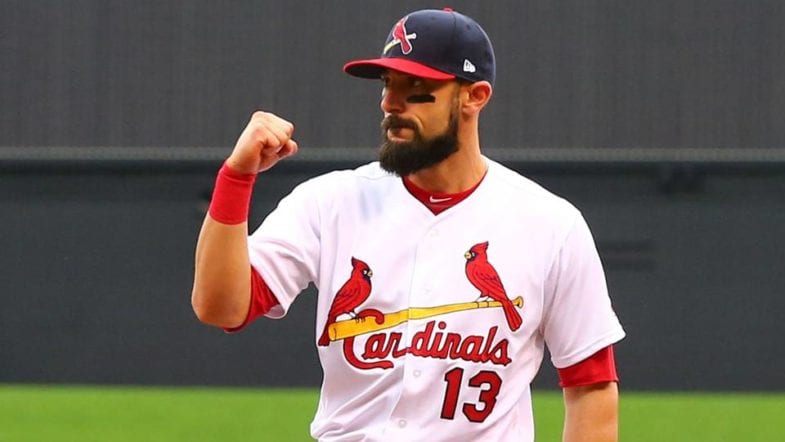 This season he is hitting .270 and is on pace to set a new career high in RBIs (88). His slugging percentage is higher than ever (.575) as is his OPS (.958). But that kind of stuff is going to happen when you start hitting home runs like he has this season.
As of August 22, he has 34 to his name, a new career high, and is a candidate for NL MVP honors this season.  But does he have much of a shot?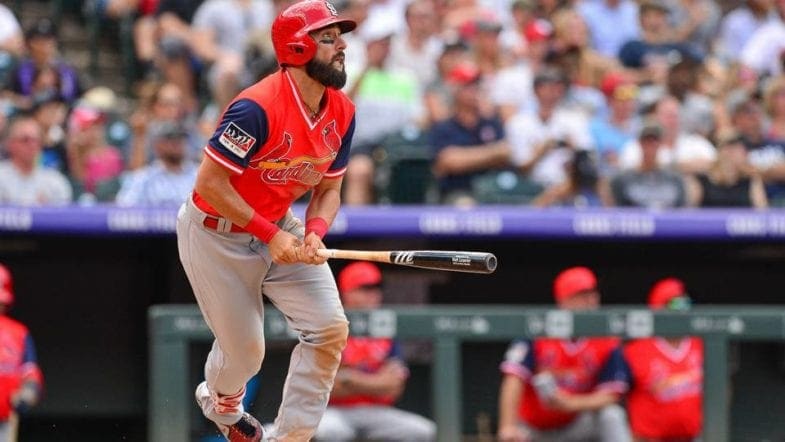 According to SportsBettingDime.com, during the preseason he wasn't considered a serious candidate at all. Serious enough to get odds, +17500. Fast forward to August 23, and his odds are a lot better at +400. Sounds like he has a pretty good shot then, right? He does—but there are a few guys with even better shots:
Freddie Freeman, 1B, Atlanta Braves (+150): Freeman has been a solid player for years. But since the Braves are contenders this season, his efforts are getting a lot more attention. As of August 22, his batting average ties a career high (.319), he's knocked in 78 runs, and hit 20 home runs. He'll be in the running when the voters start casting their ballots. But if he can muster up a strong finish, he might be able to lock it down.
Nolan Arenado, 3B, Colorado Rockies (+180): He's been in the MVP conversation for the last three years (top eight but never higher than fourth). His numbers are even better than Freeman's (.309 BA, 87 RBIs, and 3 home runs). With the race being so close, he could use a strong finish to get his name in the minds of voters over Freeman.
Paul Goldschmidt, 1B, Arizona Diamondbacks (+350): He's been in the running before and has actually finished in the top three on three separate occasions. He might have won it all last season but playing through an elbow injury killed his September numbers and his chances. This season, he's hitting .297 with 29 home runs and 73 RBIs. Like the others, he'll need a strong finish if he's going to finish on top this season.
They are not the only candidates; just the three most likely ones in addition to Carpenter. Jacob deGrom, Max Scherzer, and Aaron Nola are in the conversation as well. But unless a pitcher is truly lights out and there aren't any worthy batters, pitchers don't win MVP.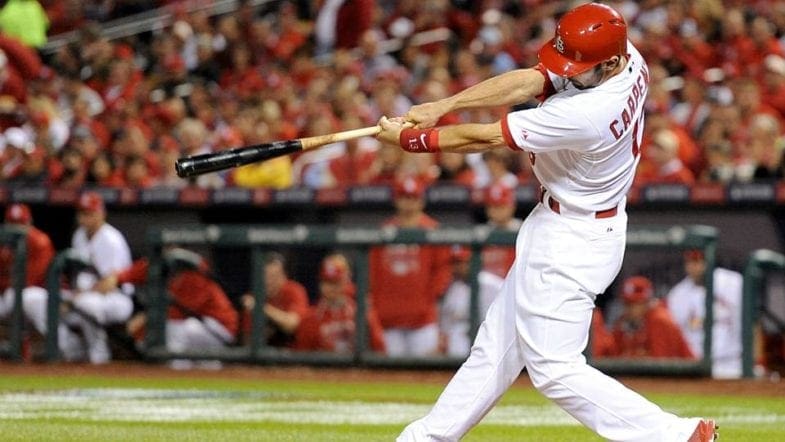 Does Matt Carpenter have a shot at winning? Absolutely, but to do so, he'll need to have a very strong finish. It wouldn't hurt if the other three slacked off a little. Freeman, Arenado, and Goldschmidt are having slightly better years (overall). To overcome them, he'll need to wow the voters over the remainder of the season.
Being on a division winner is normally not a prerequisite for MVP honors. But leading his team to the top would certainly boost his case.