---

When the NBA playoffs got underway last month, not many people realized just how good Donovan Mitchell really is. Yes, he took over as the team's best player in the latter half of the season. He definitely elevated his game, to the point that he began to challenge Ben Simmons in RoY discussions. But nobody expected Mitchell to perform as well as he did in the postseason.
The Jazz faced a star-heavy and loaded OKC team in the first round. The truth is that both of these teams were considered tough matchups ahead of the postseason. However, there was clearly a fundamental difference in the way each of them played.
While the Thunder mainly relied on superstar Russell Westbrook to put the team on his back, the Jazz took a much more balanced approach to the court. Without Mitchell, this series almost surely would have been lopsided in favor of OKC. Mitchell took control, acting as the centerpiece for this team. He created shots for his teammates as well as himself.
He drove to the basket, while scanning for the best possible shot each possession. It didn't matter to him who would take it. All that mattered was implementing smart and high percentage basketball. We got to watch him grow up in front of our eyes.
This is a guy who was playing at the college level just last year. And now, he was able to take down some of the best players in the world. Obviously, the second round matchup with the Rockets would be a much tougher ordeal for the overmatched Jazz. Mitchell is impressive, but it was just too much to ask of him, to take down the likely MVP in James Harden, Chris Paul, and the rest of the Rockets.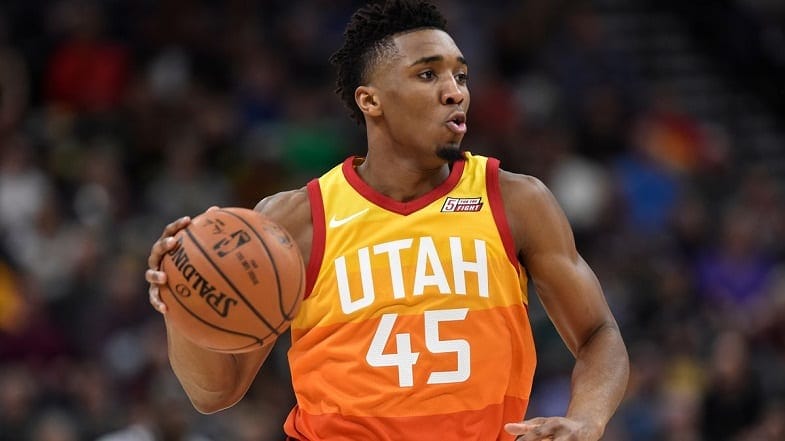 In the second round, Mitchell really took his game to the next level. Yes, he played great offensively. But he really needed his teammates to step up their games, in order for them to have a chance in the series. Their only win came in Game 2 at Houston. What really stood out in that game was the strong performance of the rest of Utah's players. Mitchell consistently set up his team for good shots, piling up 11 total assists on the night. While he was also able to score 17 points on the night, five of his teammates were able to get into double digits, led by Joe Ingles's 27 points on 10-of-13 from the field.
Perhaps most impressively, Mitchell played incredibly hard on both ends of the court. He was the only player on the Jazz who could consistently create good shots for the team, so the offenses centered around him. On the defensive side, Mitchell was often tasked with guarding James Harden, a task that would be difficult for anyone. He never got a break. Not even for a moment. Whether he was hustling to contain the Rockets on one end, or running at full speed to spark his own team's offensive efforts, everything seemed to run through Mitchell. This is a rare challenge for any player in the NBA playoffs, let alone a rookie who has developed faster than most could have ever imagined possible.
Game 5 is when Mitchell really showed his full potential. Facing elimination as his team was down 3-1, Mitchell realized his team would soon be on summer break if he didn't ramp up the pace. He took over the game, scoring 22 of his 24 points in the third quarter alone. He single-handedly carried his team to take the lead in the game. Unfortunately, he went down about midway through the fourth quarter with a leg injury, and his absence was too much for the Jazz to overcome.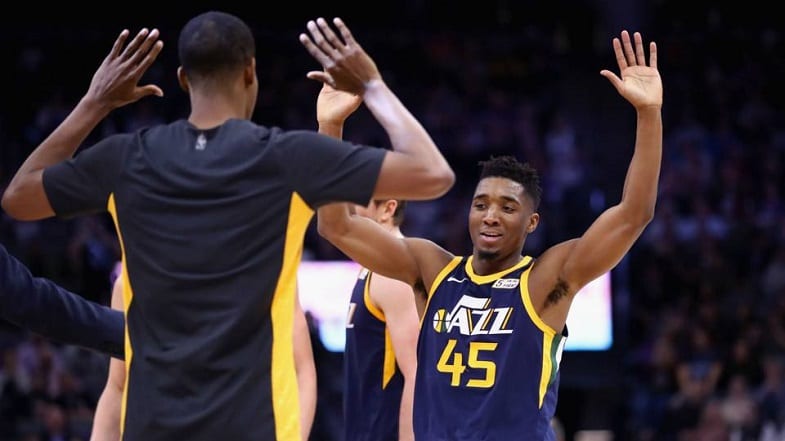 The silver lining is that the Jazz have found that special player. The one who can look the best players in the world straight in the eyes and say "give me your best shot." Not only did he not back down, but he flourished in the face of defeat. On the road. Against a far superior team.
So where does Utah go from here? We are just passed the halfway mark of this postseason. When it's all said and done and the champion is crowned, the Jazz know it will be time to make some moves. I don't think even they expected Mitchell to be so good this soon. They already have some great pieces, particularly Rudy Gobert providing a strong defensive presence inside. But it has become clear that Mitchell is the glue that keeps it all together for this team.
I expect Utah's top brass to recognize they have a gem in Mitchell. It helps that there will be some great opportunities in free agency, to put together a strong squad that will be able to contend with the Western Conference elite. The team doesn't really need a huge star to come to town (although it could certainly help), but rather to find some great value in players who can consistently contribute on both ends of the floor.
They appear to already have a star in Mitchell, and they should clearly look to build a team around him, which will help to further highlight and manifest his abilities in the best possible way. Jazz fans should be excited, as Mitchell gives them hope for the future.