---
It probably doesn't come as a surprise, but Alabama is favored to win the SEC (5/8 or -160). They didn't win it in 2017, but they have won four of the last six. Most programs that lose 12 guys to the NFL would undergo a rebuilding year, but not Alabama. No one reloads a team quite like Nick Saban does.
Georgia has decent odds to win the SEC at 5/2 as does Auburn at 7/1. But the team SEC fans may want to keep an eye on is Mississippi State (12/1).


This is not to say that Georgia or Auburn should get overlooked. Both will be good teams this year. But they also have some big shoes they'll need guys to step up and fill. While they recruit well and could have guys ready to plug in, fans will have to wait to see how good the new guys will be.
Maybe they'll be just as good as last year, maybe not.
So why Mississippi State? They were a good but not great team last year and have a tough road schedule this year with trips to Alabama and LSU. LSU will be tough, but how tough will depend on how they fill the holes in their roster. As for Alabama—they're never easy to beat.
Normally, losing a head coach would be a good reason to temper expectations for a team. While losing Dan Mullen does hurt, picking up the offensive-minded Joe Moorhead makes up for it. Moorhead will be able to take a very good quarterback like Nick Fitzgerald and turn him into a great one. If he isn't healthy, Keytaon Thompson, is right there to take over (but Fitzgerald is the better of the two).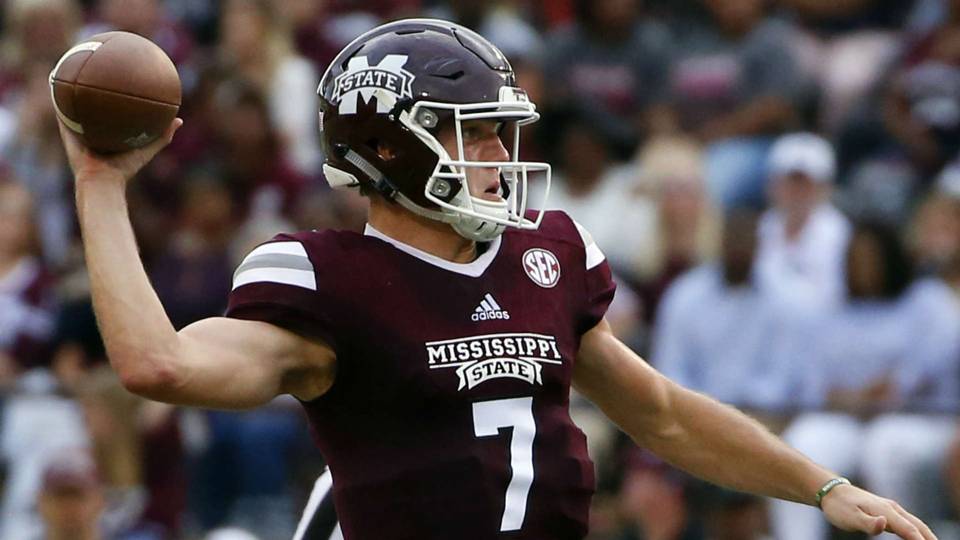 It certainly doesn't hurt that the Bulldogs will have four starters returning on the offensive line and an excellent running back in Aeris Williams. Having some more talent at wide receiver would be nice. But that is where having Moorhead as a head coach and offensive coordinator Luke Getsy will come in handy.
If anyone can figure out how to get the most out of the talent they have, those guys can get it done.
This offense generated over 400 yards a game and averaged 32 points. With the returning players and new coaches, it should be even better this season. But what about the defense?
Last season, the unit was pretty stingy against opposing offenses (tenth in yards allowed). There is no reason to think they are not going to be as good or better this year. Eight starters return to a defense loaded with NFL-potential.
Jeffrey Simmons and Montez Sweat lead a defensive line that will be very hard to run on. Gerri Green and Leo Lewis will head up a deep group of talented linebackers. It will be nice to have the top two tacklers back as well, safeties Mark McLaurin and Johnathan Abram.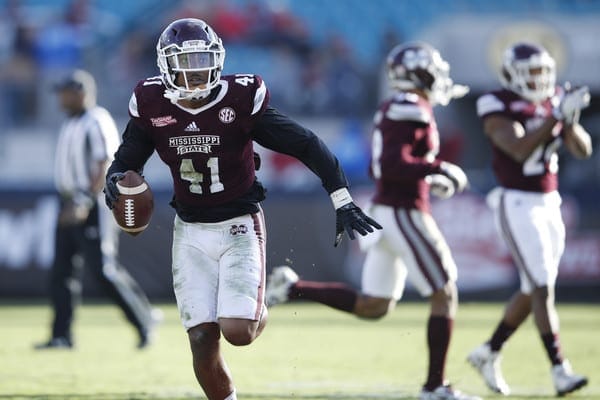 The pass defense was up there with the best last season (No. 12) and should be there again. But the key to beating Alabama (and everyone else) will be stopping the run.  Except for the Ole Miss game, their three losses last season came against opponents they allowed to gain over 200 yards on the ground.
They were up on Alabama 24-17 early in the fourth quarter last year before eventually losing 31-24. With new head coach Joe Moorhead ramping up the offense and a more disciplined, veteran defense, this year they could finish the Crimson Tide (and the rest of the SEC) off.