---
When it comes time for the playoffs, NBA fans all hope for two things. They want their team to make the postseason, of course. But if that can't happen, they want to see the best teams play their absolute best. To do so, they need everyone to be healthy and capable of bringing their 'A' game.
But that is not usually the case.
Injuries happen. They are a part of the game. All teams can do is try to keep everyone as healthy as possible throughout the regular season, so they'll be available when games start to matter.
A lot of teams have been impacted by injuries this season—especially in the Eastern Conference. Some are going to get lucky and get their injured player(s) back in time for the playoffs. Others will not. What should this mean to fans?
That being a No. 2 seed isn't going to mean a free pass through the first round against an easy opponent. It also doesn't mean that a No. 8 seed is going to play like you'd expect a No. 8 seed to play. It means the last team left standing in the East could very well be whoever starts the playoffs healthier and remains healthier throughout the playoffs.
Seeding is not set in stone yet, but as of Monday, April 9 it was as follows (along with injuries suffered by key players):
No. 1 Toronto Raptors: There hasn't been anything of concern for the Raptors this season. DeMar DeRozan missed some time recently due to a thigh contusion. But he didn't miss much and is already back. The Raptors have been the healthiest this season among the eight playoff teams and will enter the playoffs in good shape.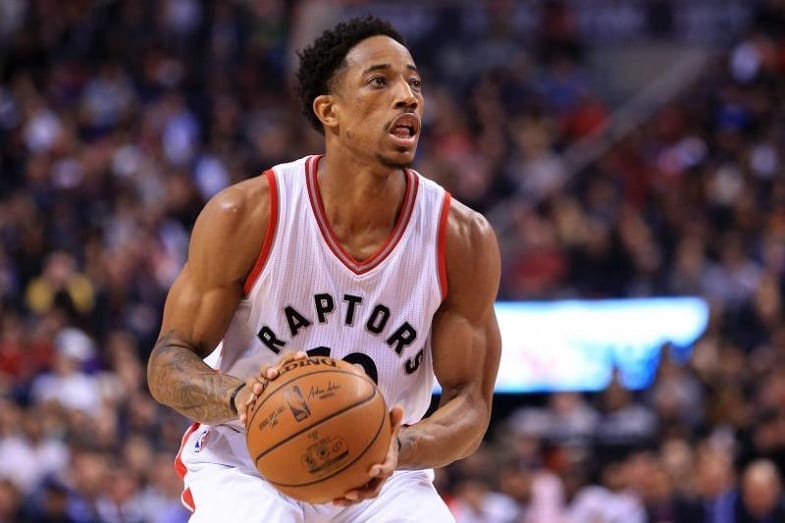 No. 2 Boston Celtics: Is there anyone that has been impacted more by injuries this season? As if the Gordon Hayward injury in the season opener wasn't bad enough, now they've lost Kyrie Irving as well. It remains to be seen if Marcus Smart will be back (but they are hopeful). With the losses they have suffered this season, it will be amazing if they make it out of the first round and shocking if they make it to the Conference Finals.
No. 3 Philadelphia 76ers: Joel Embiid's concussion and facial surgery were massive daggers to the hearts of Philadelphia fans everywhere. While both are bad, it's the surgery to repair the orbital bone fracture that stings the most, since it will hold him out longer. Surgery was on March 31st and he's due to miss 2-4 weeks. So, he could miss a game or two in the first round, or he could return for the second. Luckily, the team appears to be thriving without him (14-game winning streak with a win over Cleveland Friday night).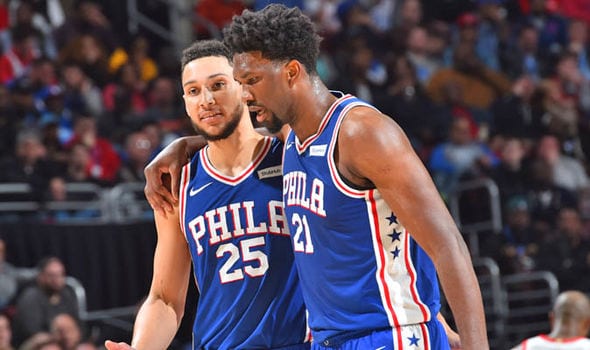 No. 4 Cleveland Cavaliers: Losing Kevin Love for a good chunk of time during the regular season hurt. But he is back, playing well, and the Cavs appear to be rounding into form right on schedule. Head coach Ty Lue has even been out, but he seems to be on his way back, too. George Hill has been out since late March with a sprained ankle. But otherwise, the Cavs appear to be getting healthy and hitting their stride just in time.
No. 5 Indiana Pacers: Of their main three, Victor Oladipo, Bojan Bogdanovic, and Myles Turner, Turner has missed the most time. But none of the three are hurt at the moment or are expected to be anything less than 100 percent for the playoffs. Domantas Sabonis has had some ankle issues in recent weeks, but he is supposed to be fine as well.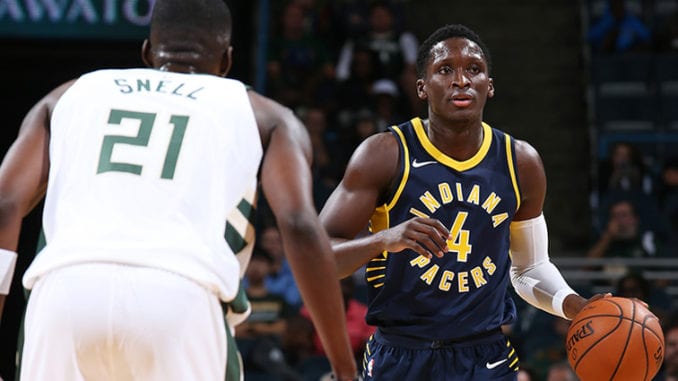 No. 6 Miami Heat: Losing Dion Waiters to an ankle injury was not good. But picking Dwyane Wade has helped take the edge off the sting. Tyler Johnson has played well in Waiters' place. So, while they are missing a star player, he's been out long enough for the team to figure out how to move on without him. They aren't as good without Waiters, but they are otherwise a healthy team.
No. 7 Milwaukee Bucks: Whether they are the No. 6, 7, or 8 seed in the playoffs, the Bucks may be the most dangerous team to face because we don't really know how good they are. Jabari Parker has missed much of the season, as has Malcolm Brogdon (who has yet to return). Matthew Dellavedova has been out for a couple of months, and it isn't clear when he'll return. Giannis Antetokounmpo has been dealing with some ankle soreness but is not expected to be hampered in the playoffs.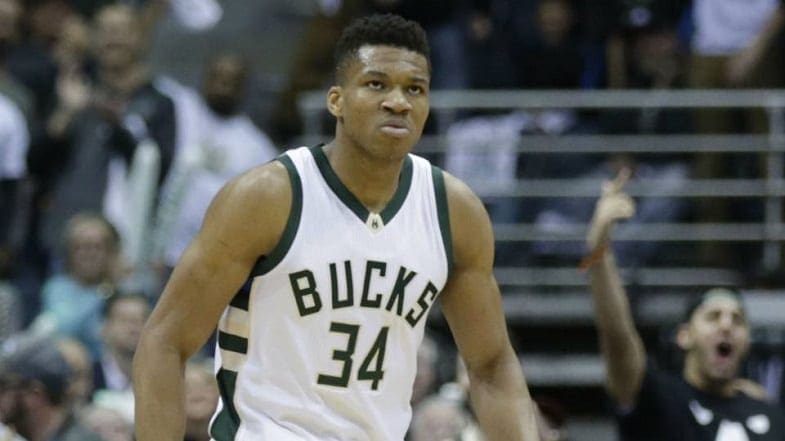 Parker was the No. 2 pick in the 2014 Draft and is widely considered one of the best young talents in the game. Along with Brogdon, last year's Rookie of the Year, Khris Middleton, and Giannis Antetokounmpo, they have one of the most talented, young teams in the NBA– and they haven't played a game this season with all of their best players available. Should they get Brogdon back soon (as expected), the Bucks will give whoever they face a serious run for their money.
No. 8 Washington Wizards: When John Wall was lost to knee trouble earlier this season, the general perception was that the Wizards would likely fade away. While they were far from great, they played well enough to remain in the playoff race. With Wall back from his injury, how well the Wizards do in the playoffs will depend on how quickly he can get back up to speed. That, and how much his knee can take. But the Wizards could be a very scary No. 8 or 7 seed to face.
What does it all mean?
Toronto will be in good shape, but the Wizards will not be an easy team to take down in the first round. Boston still has a lot of young talent on the roster despite all of their losses. But Milwaukee has more. If the Celtics were at full strength, they'd beat the Bucks in six. But depleted as they are– they don't stand a chance.
It seems strange to say, but losing Embiid at this point in the season could have been the best thing for the 76ers. Now the rest of the roster has a better idea of just how good they can be. When they get Embiid back and crush the Pacers in the first round, Cleveland is not going to be looking forward to facing them in semi-finals. But now that the Cavs are getting healthy and are on the same page, it is easier to see them making their usual deep run into the playoffs.
When it comes down to it, the semi-finals will likely be three teams who have been impacted by injuries this season (the Cleveland Cavaliers, Philadelphia 76ers, and Milwaukee Bucks) and the Toronto Raptors. Seeing whether getting healthy at the right time (like the Cavs, 76ers, and Bucks) or staying relatively healthy (like the Raptors) leads to the NBA Finals, should make for an exciting postseason.