---
College football teams tend to treat the non-conference part of their schedule in one of two ways. Some look it like it's the collegiate version of the preseason and schedule soft opponents. Others try to make a statement and schedule tough competition. Fans will just be glad that there is football on, good or bad.
They will, of course, be more eager to see the few competitive games. There aren't many, but there are a few inside the first three weeks that fans are not going to want to miss.
The Games—Saturday, September 1
Texas vs. Maryland: Maryland had trouble scoring against everyone but Towson, Indiana, and Texas last season. It's up in the air whether they'll be any good at putting points on the board this season, but the fact that they rolled Texas for 51 last year is promising.
Texas is in Year Two of the Tom Herman Era meaning the expectations are going to be higher. However, he will need one of his two quarterbacks to step up and for someone to emerge at running back. The defense wasn't great last season and lost four of its better players to the NFL.
This game is not going to factor into the national championship conversation, but it was one of the few entertaining ones in Week One last season. Chances are it could be one of the few entertaining games in Week One this season.
Florida Atlantic vs. Oklahoma: Oklahoma has been the pride of the Big 12 for years, but that was with Bob Stoops in charge. Lincoln Riley did take the Sooners far last season, but he had the benefit of inheriting a team that was already in excellent shape. This season the Sooners are going to be more about his coaching chops and less about what Stoops left behind.
Florida Atlantic doesn't typically generate much interest, but Lane Kiffin worked wonders with them last season. He did so well that the school handed him a new ten-year deal at the end of the season. He could certainly prove he deserves it by taking down the mighty Sooners to start the season.
But if Oklahoma quarterback Kyler Murray can live up to the hype, Kiffin and Florida Atlantic will have their hands full.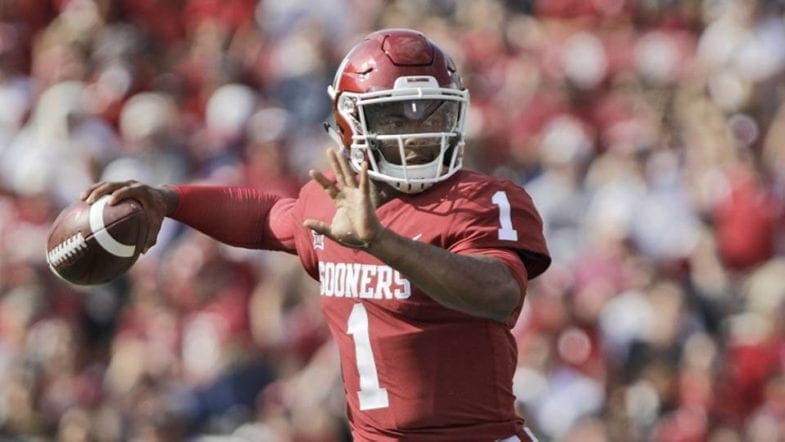 Washington vs. Auburn: Two years ago, the Washington Huskies were in the College Football Playoffs. Last season, Auburn nearly became the first two-loss team to make the College Football Playoffs.
The loser in this match-up will have a hard time even getting into the conversation this season.
Washington's offense may be in better shape with a massive offensive line set to protect Jake Browning and open holes for Myles Gaskin. Browning will need to find the form he had in 2016 after a down year last season. He has some good receivers coming back, but no homerun hitter.
Jarrett Stidham played well in his first season as the starter but will not have the benefit of a veteran backfield helping him out this season. He'll some better protection from his offensive line as well. If he doesn't get it, the Pac-12's best defense is going to eat him alive.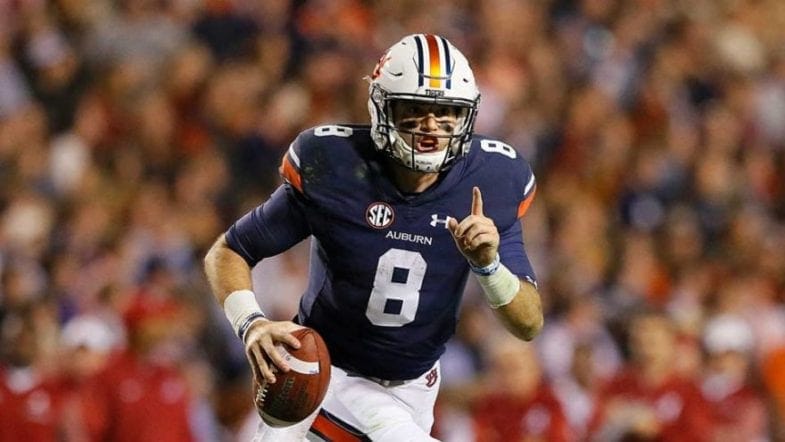 Michigan vs. Notre Dame: There will eventually come a time where fans and booster of the Wolverines are going to be tired of waiting for Jim Harbaugh to produce a Big Ten winner let alone a national title winner. But, to be fair he hasn't had much to work with at quarterback—until now.
Shea Patterson will give the Michigan offense a real boost this season. He'll have a good offensive line to work with and a decent set of running backs as well. But will the young receivers and Patterson mesh early on?
They'll certainly have their work cut out for them against a very good Notre Dame defense. But Michigan's defense, which returns largely intact, will be facing a depleted Notre Dame offense. If no one emerges, the Wolverine defense could have a stellar day to start the season.
Louisville vs. Alabama: This could easily be a terrible game—or it could end up being pretty darn good.
Alabama I likely going to be the same team they always are. Yes, they have a lot of spots to fill on defense and a few on offense. Yes, they even have a quarterback controversy. But has there been a season in the Nick Saban Era where they failed to reload?
As for the QB controversy, they'll be in good shape no matter who they start.
Whether Louisville has even a prayer of making this a good game is going to depend on the heir apparent at quarterback, Jawon Pass. Like Lamar Jackson, he is a dual-threat guy. He'll need to show why he's a dual-threat guy for the Cardinals to make this a good game.
The Games—Sunday, September 2
Miami vs. LSU: This one is likely going to be a slugfest. Miami is in a little better shape with Malik Rosier returning at quarterback. Overall, the Hurricanes look good on offense but don't have anyone that could be called 'great.' LSU will have a solid offensive line, but there is no telling what they are going to have at the skill positions—any of them.
Despite how either offense plays, their respective defenses will keep them in the game. Miami's unit was excellent last season and should be just as good if not better this season. LSU has lost a number of guys from its defense, but it has some big talents ready to step in.
The Games—Saturday, September 8
Arizona vs. Houston: This game will not be on the radar for a lot of people, but it features two of the best players in college football, Arizona quarterback Khalil Tate and Houston defensive end Ed Oliver. Neither team has a prayer of getting into the national championship picture and probably will not factor into their respective conference title hunts.
But the last time Kevin Sumlin (new Arizona head coach) had a dual-threat at quarterback, his team was pretty good. If you haven't watched Ed Oliver play, take the chance to see him and watch this game. You'll be glad you did.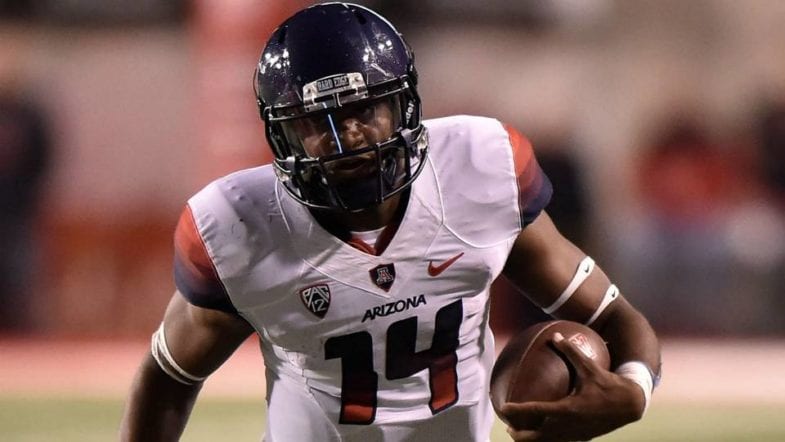 Clemson vs. Texas A&M: There is a very good chance that this game is not going to be very good. Clemson is going to have a defensive front stocked with potential first round picks. Texas A&M is going to have a hard time slowing them down let alone opening holes in the run game. The Aggies defense will be hard-pressed to slow down the Clemson offense whether Kelly Bryant is at quarterback or Trevor Lawrence.
Whether this is a good game will depend entirely on what new head coach Jimbo Fisher can do with the Aggies. Texas A&M has talent on both sides of the ball. But is it good enough and do they have enough?