---
When it comes to rookies, it's the draft picks that everyone knows about and watches. They are the ones the media talks about and analyzes to death leading up to the draft. Last fall, their names dominated college football headlines. During award season, they took home the hardware. They made the plays and accumulated the stats.
They will now be expected to do the same in the NFL.
However, while they may be the rookies everyone knows about, they will not be the only ones making plays. Every season there is a group of talented college football players that go undrafted. Many of those guys get a chance to make an NFL roster as undrafted free agents.
Most of these guys will not make the final roster. Of those that do, most of them will not be heard from again once the preseason— and their playing time – comes to an end. But every season there are a few that emerge and become real playmakers.
This season will be no different.
Hercules Mata'afa, defensive line, Minnesota Vikings: The Vikings already have a pretty decent defensive line already. But you can never have too much depth up front. However, he is a bit undersized to play on the front lines in the NFL at 6'2" and 254 lbs. But his nose for the ball and relentless motor is something that can't be ignored.
The trick will be finding a place where his skills and talents can be utilized the most. He may be a little slow for a linebacker (he ran a 4.7 40-yard dash at the combine). He'll likely see more time on the edge than the interior of the line—which will be the opposite of his college days (played about 15 percent of his plays outside the tackles)b.
Skai Moore, linebacker, Indianapolis Colts: Like Hercules, Moore's main issue in the NFL is going to be his lack of size (he's 6'2" and 226 lbs.). However, the Colts are desperate for talent and are in a division where a linebacker who excels in pass coverage can be gold (and he does). He'll likely need to play on special teams as well, but his more significant contribution will come on passing downs.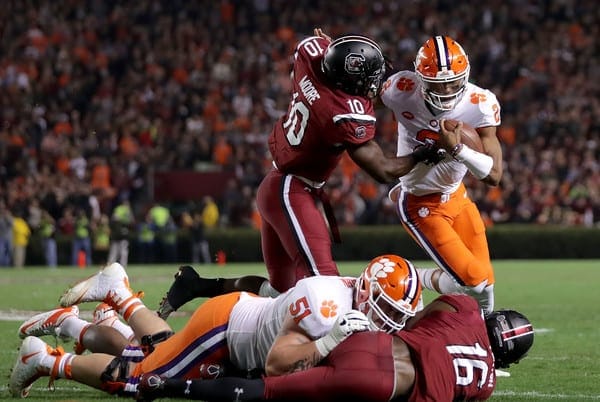 Joe Ostman, edge rusher, Philadelphia Eagles: For some crazy reason, every NFL team decided to pass on college football's most productive pass rusher last season (14 sacks; 1.27 per game). They probably did so because he's a little on the small side (6'3" and 255 lbs.). But in today's NFL, where pass rush specialists have become more common, you would have thought someone would have spent a seventh-round pick on him.
He will not be a superstar for the Eagles this season. But don't be surprised if he makes a few big plays for the defending Super Bowl champions.
Allen Lazard, wide receiver, Jacksonville Jaguars: He will not be the quickest guy (although he is fast which could make him a downfield threat) on the field or do a ton with the ball after he makes a catch. But at 6'5" and 227 lbs. he has the size that NFL teams dream about in their wide receivers. He knows how to use it, too. Last season he caught 39.5 percent of his 43-contested targets.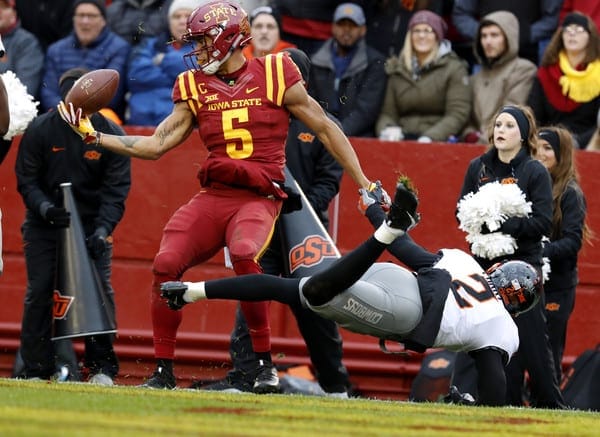 He will likely contribute the most on third downs and in the red zone. But since the Jaguars don't have a go-to wide receiver right now, he could carve out a larger role for himself.
Akrum Wadley, running back, Tennessee Titans: He's not the biggest guy at just 5'10" and 184 lbs., but he is an excellent receiver. He will not be a 'between-the-tackles' kind of guy as a runner. But he has the speed and elusiveness to break a few ankles on misdirection plays.
Tennessee's wide receivers are going to be relatively young and inexperienced next season. Should they falter out of the gate, it would not be shocking to see Wadley get a lot of work as a receiver coming out of the backfield.
Poona Ford, defensive line, Seattle Seahawks: With the emphasis that is put on the passing game these days, the importance of run-stoppers can be overlooked. Ford, at 5'11" and 303 lbs., will not be putting the moves on anyone to get to the quarterback. But he will make it hard for anyone to run up the gut of the Seattle defense.
Seattle faces two of the best running backs in the NFL twice a year (Todd Gurley and David Johnson). If he can slow them down, he'll be well worth having on the roster.
Josh Adams, running back, Philadelphia Eagles: There will be competition for carries in Philadelphia. Darren Sproles is still going strong. Corey Clement has shown some promise, and Jay Ajayi made a solid impression after coming over from Miami. Donnel Pumphrey's (fourth-round pick last year) season ended before it began last season due to an injury.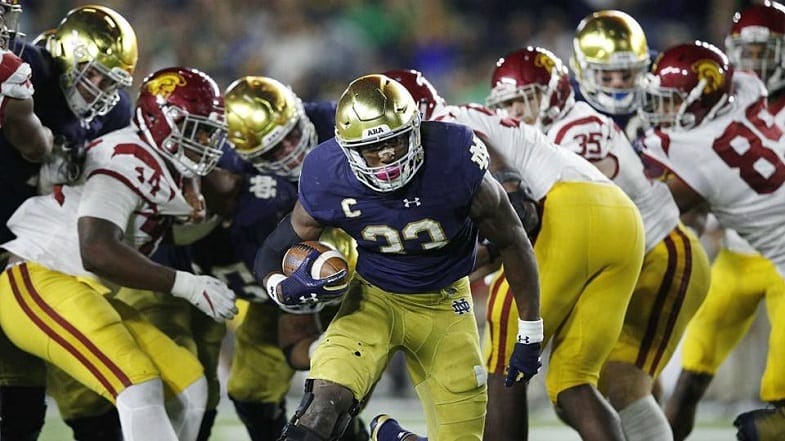 The Eagles have a bunch of smaller guys best described as change-of-pace backs or guys that work well in space. Adams is 6'2" and 213 lbs. and quite capable of doing some serious damage between the tackles.
Dimitri Flowers, fullback, New York Jets: He didn't do a ton for the Sooners last season. But he made the most with the touches he got (13 carries for 26 yards and four touchdowns; 23 receptions for 411 yards and four touchdowns).
At 6'2" and 247 lbs. he has the size and ability to become and capable blocker. When he's not giving them some much-needed protection, he can be a very good target in the passing game. He could be useful for an aging Josh McCown or rookie Sam Darnold. But if Darnold gets the nod at QB, chances are good that his role will be bigger.