---
Erik Karlsson is not a free agent, but it's widely known that he wants out of Ottawa and very likely that he'll be traded at some point between now and the NHL trade deadline. After John Tavares signed with the Toronto Maple Leafs, Karlsson is the best player available this summer and many teams are chasing after him, but so far none have been able to reach agreeable terms. Over his first nine years in the league, Karlsson has proven to be one of the best defensemen, with four All Star appearances and two Norris trophies (award given to the best defenseman of the year). He led the league in assists in the 2015-16 season and has averaged just under a point per game since his third year in the league.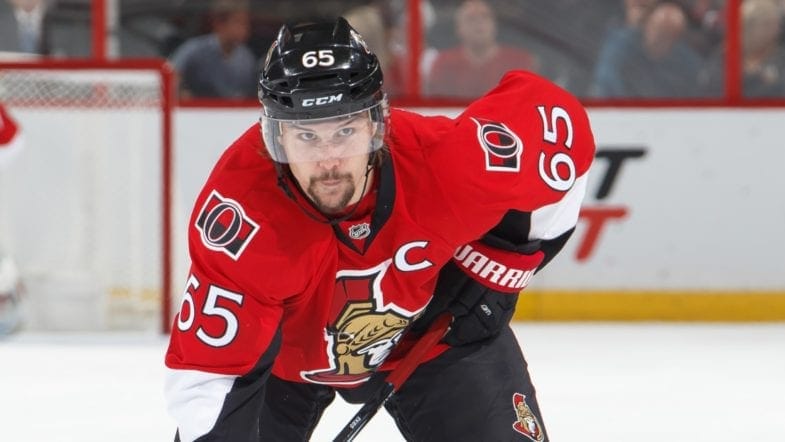 Ottawa made their first mistake by not finding a trade partner for Karlsson on draft night. You never want guys on your team who don't want to be there. They become unhappy and then become a distraction. This is clearly the case with Karlsson, and the best way to protect your team's future is through the draft. The Senators could have gotten another first round pick and more, but they weren't aggressive enough in the moment. The longer a team waits to trade a player who is set to be a free agent, the less value they'll get in return for him.
Last week there was a trade with the Tampa Bay Lightning that almost happened, and TSN even reported it happening, but then the day passed and Karlsson was still in Ottawa. The Lightning have been the team most closely tied with Karlsson trade rumors, and it was reported that they were going to send Ryan Callahan to the New York Rangers as part of the deal. That would have freed up $5.8 million in cap space for the Lightning and given them the space to sign an All Star like Karlsson to a deal he would accept. Or so we thought. The Lightning were a game away from making it to the Stanley Cup Finals this year and they believe, as many would, that Karlsson would put them over the top. The Lightning appear to be Karlsson's destination of choice as well, but the Senators may be able to find a better deal with someone else, and Karlsson has a list of only 10 teams that he will refuse to be traded to.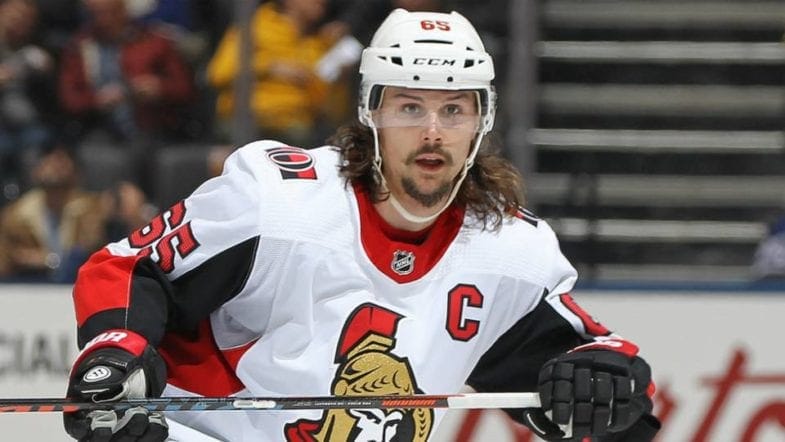 Larry Brooks of the New York Times reported that, "Talks between the Lightning and Senators regarding a potential Erik Karlsson trade have subsided. Indeed, Dallas has re-emerged as the most likely destination for the two-time Norris recipient if Ottawa moves him within the foreseeable future". This is odd, however, as the Lightning seemingly have a lot more to offer in terms of young talent. So while they are being reported as the "favorite", many teams, including the Lightning, are still in play.
There have been rumors about Karlsson going to many different teams and beat writers from every organization are writing about why he would be a good fit on their team. The bottom line is that he's arguably the best defenseman in the league and he's only 27 years old. If you can get him on your team, you can build your team around him. With no trade on draft night, and then the reported trade that didn't actually happen, I can see this saga continuing all the way until the February trade deadline. You see it all the time in sports. Teams know they have to make a trade because they have a star player who doesn't want to be there, but then they get picky with their trading partners and don't end up getting a deal done until their backs are literally against the wall.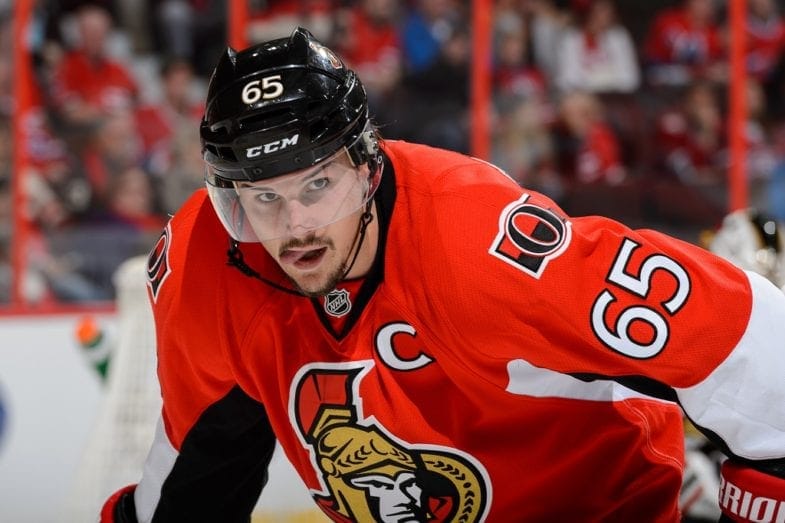 I still think the Lightning have the best chance at trading for him and then locking him down. They are in the best position to win and have plenty of value in youth to give to Ottawa. Just because they were close to a deal and didn't get there doesn't mean they are totally out of the running. If Karlsson does end up in Tampa though, that is going to be one tough defense to score on.