---
The postseason has officially begun, and one more conference tournament that looks particularly interesting is the Big 12. This is a conference that's flirting with a 90 percent entry rate into the NCAA Tournament. Despite its name, the Big 12 currently consists of just ten schools, and eight or nine of them are probably getting in. That should pretty much automatically make this an exciting tournament with some major seeding implications.
The tournament involves all ten teams, with a two-game first round to see who will join the top six in a straightforward eight-team bracket. As you may have gathered given the aforementioned potential for almost the whole league to make it to the Big Dance, there really aren't traditional bottom-dwellers in the conference this year. That means there's really good reason to start watching from the moment Game 1 tips off at 6 pm on Wednesday. But below are some of the specific things to watch for, and, as with our ACC Tournament preview, a few predictions.
Day 1 – Wednesday
Game 1: Oklahoma State (8) vs. Oklahoma (9)
Game 2: Texas (7) vs. Iowa State (10)
Good luck finding a better first round conference tournament matchup than Oklahoma State vs. Oklahoma. Though both teams finished 8-10 in conference play, they are in-state rivals who split their season series, and both could be tough NCAA Tournament teams. Oklahoma State is the lesser-known team (because it doesn't have Trae Young), but can do some real damage when it's at its best; case in point, the Cowboys just wrapped up the regular season with an 18-point romp over Kansas.
Oklahoma, meanwhile, has dropped off considerably but still has Young. The freshman All-American was the most exciting thing in college basketball for a few months, and talk of his decline has been ludicrously overblown. Yes, he's been mortal of late, and turnovers can be an issue. But the guy's averaged 21.1 points and 7.4 assists since the beginning of February. I'm going to go out on a limb and say he's still worth making time for.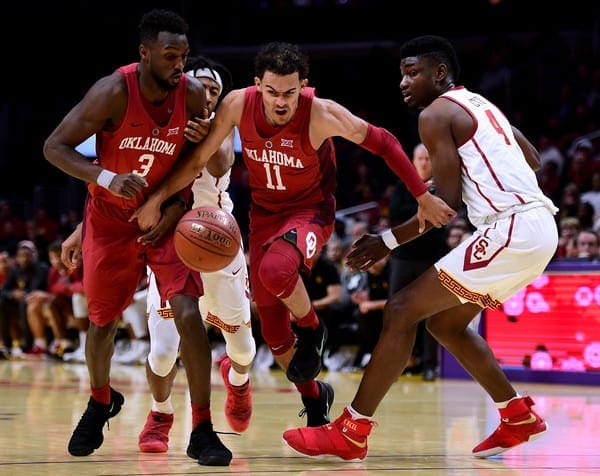 The later game probably has the heaviest bubble implications of any potential matchup in this tournament. Iowa State won't be dancing this year, but Texas is right on the line. The Longhorns are 49th in RPI with good strength of schedule and mostly excusable losses. But in Joe Lunardi's most recent projections, they're in the "Last Four In" category, meaning a loss to Iowa State could knock them out. This is a game Texas should win, but keep an eye on the status of freshman center (and future lottery pick) Mo Bamba, who as of now is expected to miss the game with a sprained toe. If that status holds, Texas may need a big game from junior forward Dylan Osetkowski – a player more than capable of delivering (and who's a blast to watch) – to get the job done.
Day 2 – Thursday
Game 3: Kansas State (4) vs. TCU (5)
Game 4: Kansas (1) vs. Game 1 Winner
Game 5: Texas Tech (2) vs. Game 2 Winner
Game 6: West Virginia (3) vs. Baylor (6)
I've harped on the Big 12's NCAA Tournament potential enough, but it bears mentioning again that eight tournament teams could well be in action in these quarterfinals. That's enough reason to watch, particularly if you're into last-minute scouting before you fill out your brackets.
Game 3 offers another pair of teams very close in the standings who split their regular season series. This should be a good one, particularly because of the battle inside. Kansas State's Dean Wade and TCU's Kenrich Williams are two of the best big men in the league, though Wade scored 44 combined points in the two meetings this season. That would seem to give the Wildcats an edge, despite the Horned Frogs' strong finish to the season (5-2 with losses only to ranked teams).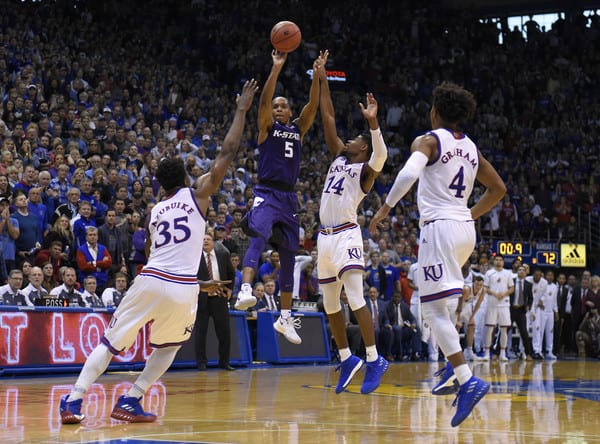 In Game 4 we'll see the tournament favorite and likely NCAA 1-seed Kansas in action, though the Jayhawks won't be comfortable. Either Game 1 winner presents a real challenge for Kansas, which went 1-3 in its four games against the Oklahoma teams (though the win was a 30-point beatdown of Oklahoma). But the matchup to hope for is probably Oklahoma vs. Kansas. It's our last chance to see Trae Young vs. Devonte' Graham, and there could be a little extra spice to the duel after Bill Self basically campaigned for Graham to win Big 12 Player of the Year over Young (which he did).
Game 5 is a question mark given the uncertainty surrounding Texas center Mo Bamba. While the Longhorns will probably get here, we don't know what they'll look like when they do. Regardless, Texas Tech is a team to study simply because it doesn't seem to get the same national attention as some of its counterparts, and Keenan Evans is the best player you've never heard of if you don't follow the Big 12. A month ago the Red Raiders had a legitimate argument as the best team in the conference. But a recent four-game losing streak and sudden defensive struggles have introduced serious questions they'll be looking to answer during this tournament.
Finally, watch Game 6 to get your own feel for West Virginia, which has been one of the toughest teams to figure out all year. The Mountaineers got destroyed by Texas A&M in the first game of the season, then ripped off a 15-game winning streak that included a victory over now-#1 Virginia, lost five games in a six-game stretch in the middle of conference play, and closed things out 3-1. They ought to be able to take Baylor (whom they've beaten twice), but how they'll look doing it will be anyone's guess.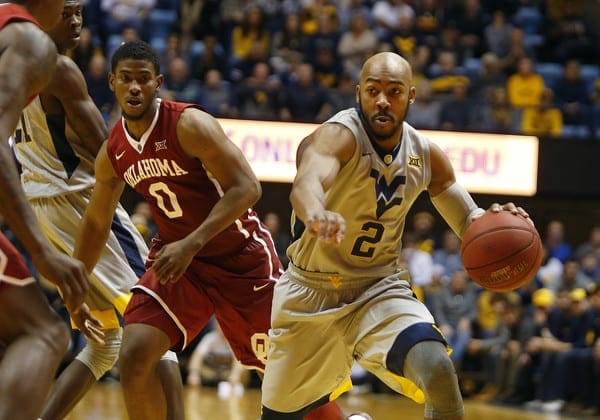 Semifinal & Final Predictions
Friday's semifinal matchups are total unknowns at this point, so this is where some guesswork comes into play. And the Big 12 has been a particularly tough league to get a handle on, beyond the fact that Kansas was always going to win for the 1,273rd straight season. But here are a few predictions.
I'll take Kansas State as a narrow winner over TCU to advance and play Kansas in the first semifinal. That K-State vs. TCU matchup feels like a genuine toss-up, and TCU had a better overall season, but the Wildcats will probably have the best player on the floor in Dean Wade. Regardless, either team should fall to Kansas, which went 4-0 against the pair of them.
The second semifinal ought to come down to Texas Tech and West Virginia, though as mentioned both teams are difficult to trust. I'll take West Virginia simply because it's looked better of late, and because senior guard Jevon Carter – maybe the best two-way player in the country –  is the kind of guy who can haul his team to a few tournament wins even if it's not firing on all cylinders. In fact, in a year in which we don't really have a dominant national title favorite, keep Carter on your Could-Pull-A-Kemba-Walker watchlist.
If we do end up with Kansas and West Virginia in the final, it'll be a good representation of the best the Big 12 has to offer, given Texas Tech's recent swoon. And I actually think at its absolute best, West Virginia is the more intimidating of the two teams. Kansas won both regular season matchups and found a few different ways to beat the Mountaineers, even mounting a major comeback in the first game. But beating West Virginia three times won't be easy, and Bob Huggins's group has finished second two years running. Give me the Mountaineers to break through this time and topple the Jayhawks.