---
There's nothing we like better than a good underdog story. From the fictional, like Rudy or Hoosiers, to the absolutely real, like U.S. men's hockey team's Miracle on Ice – it fuels our love of sports, and helps us believe that sometimes, just sometimes, the little guy can actually win.
With that in mind, there's one underdog story to beat all others. It was so unlikely that if a movie was to be made about it, it would be panned for being too unrealistic. And it all happened in the 2015/2016 season of England's Premier League.
Heaven for the rich
With no salary cap and no draft, and as little revenue sharing between teams as possible, the Premier League's system is completely weighted in favor of the league's whales. The richest teams – Manchester United, Chelsea, Liverpool, Arsenal, and Manchester City – always win.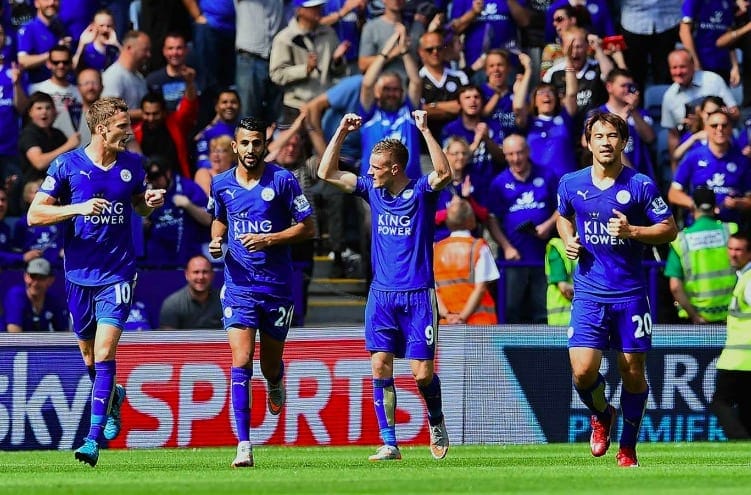 Since the league's inception in 1992 and until Leicester's history-making win in 2016, in fact, only five clubs have won the United Kingdom's most prestigious soccer– sorry, football title. If you take out a single early outlier – Blackburn Rovers – you're left with four teams. So over a 24-year period, only four teams have won the title. Just Manchester United alone won it 13 times during the period in question.
And then along came Leicester. In 2009, they were playing in the third tier of English soccer. After clawing their way to the top division, they spent months fighting relegation back to the second division – and narrowly avoided it in 2015.
5,000 to 1 odds
It was by no means a new club. Leicester City Football Club was founded in 1884, 134 years ago. But it had a long, colorful history of underperforming. Going into the 2016 season, their chances of winning the Premier League were set by bookmakers at 5,000-to-1. Let that sink in for a moment. 5,000-to-1.
The X Factor's Simon Cowell is 500-to-1 to becoming Britain's next prime minister. Playboy founder Hugh Hefner admitting he had never been intimate with a woman was 1,000-to-1, or five times more likely than Leicester City going all the way that season, no pun intended.
When their former star winger and one of the championship's cornerstones Riyad Mahrez was being courted away from French side Le Havre, he admitted he thought Leicester was a rugby club. And yet, two games before the end of the 2016 season, Leicester had already locked down their first top-flight league title in the club's history.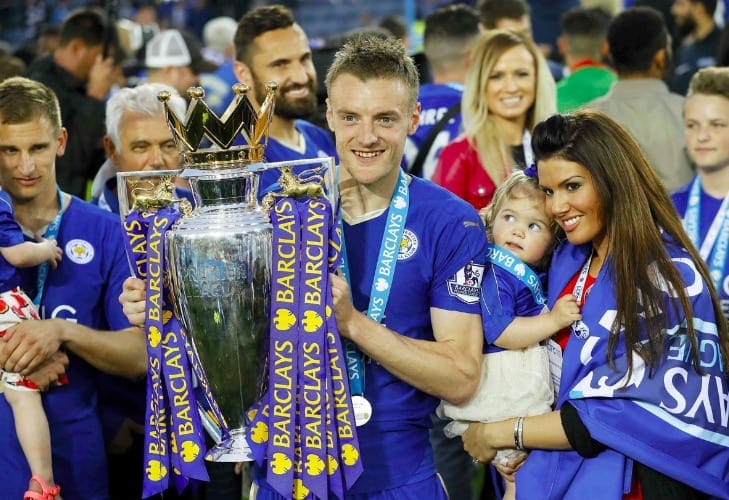 Like the Browns winning the Super Bowl
Trying to compare things from different sports is tricky. Diehard, longtime American sports fans might bring up the Minnesota Twins, which went from the bottom of the American League in 1991 to winning the World Series. Or what about the St. Louis Rams, who finished dead-last in their division in 1998, only to win the Super Bowl the very next year?
While those turnarounds are impressive, they came from teams with championship pedigrees. Just imagine the Cleveland Browns winning the Super Bowl. Ludicrous, right? Leicester winning the Premier League is an even bigger deal.
How'd they do it?
So how did it happen? How did a small club from a city of only 329,839 people (comparable to Wichita, Kansas) not only hang with English soccer's big boys, but also beat them up and take their lunch money, beating teams worth 14 times more?
Leicester's manager at the time, Claudio Ranieri, had a very clear answer. "This is a small club that's showing the world what can be achieved through spirit and determination," he wrote. "Twenty-six players. Twenty-six different brains. But one heart."
The same Ranieri became a folk hero in the city, but before being hired he coached the Greek national soccer team… in a game they lost to the Faroe Islands. Inspired signings – like the aforementioned Mahrez and Caen's N'Golo Kanté – certainly helped. The club's top scorer, Jamie Vardy, had been playing for a non-league club called Fleetwood Town F.C. Don't feel bad for having never heard of it. Many Brits haven't either.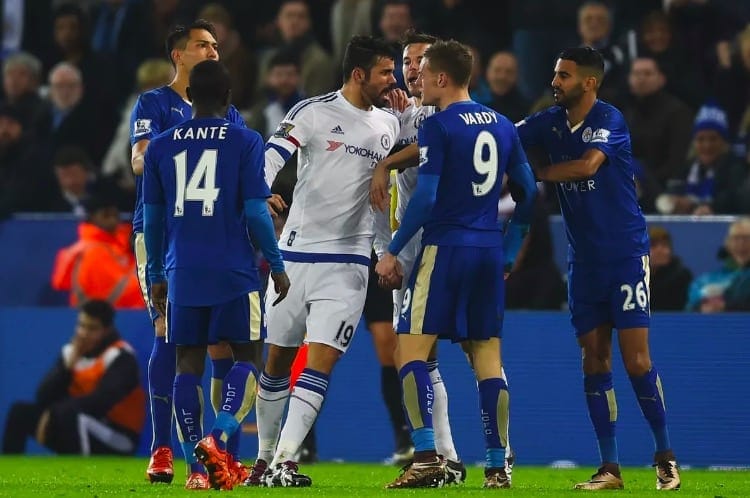 The Premier League's five biggest club – mentioned above – all suffered a bad year, miraculously at the same time. Leicester also had luck on their side – winning seven games 1-0, the most in the league that year. They didn't have any pressure on them.
All because of Richard III
Of course, the folks in Leicester all know the real answer. One year before their title win, Richard III's body was dug up from a Leicester car park and returned to the city's cathedral, something they credit for the team's success. "It's important to finish the story," Ranieri said, "like an American movie."
And they certainly did. An English king's blessing, missteps by the league's giants, or just sheer luck – we're likely to never see another Leicester again, and how they did it the first time will probably remain a mystery forever.