---
The 2018 Winter Olympics have come and gone. It's been a whirlwind of skiing, skating, snowboarding and skeleton, hockey and luge, and everything in between, that came and went way too fast.
We were treated to plenty of golden moments along the way, over 100 golden moments to be more exact. But not all of them were created equal.
Here are our top five moments, the moments we'll never forget, from the 2018 PyeongChang Olympics:
Breaking records
Ice dancers Tessa Virtue and Scott Moir were already stars on the ice before these Olympics, having set the standing world record. But on Monday, February 19th, the Canadian skating couple sent social media into a firestorm by breaking their own record in the ice dancing short program, separating them from the rest of the field on their way to another gold medal. The duo scored 83.67, breaking their previous mark of 82.68, nearly an entire point more.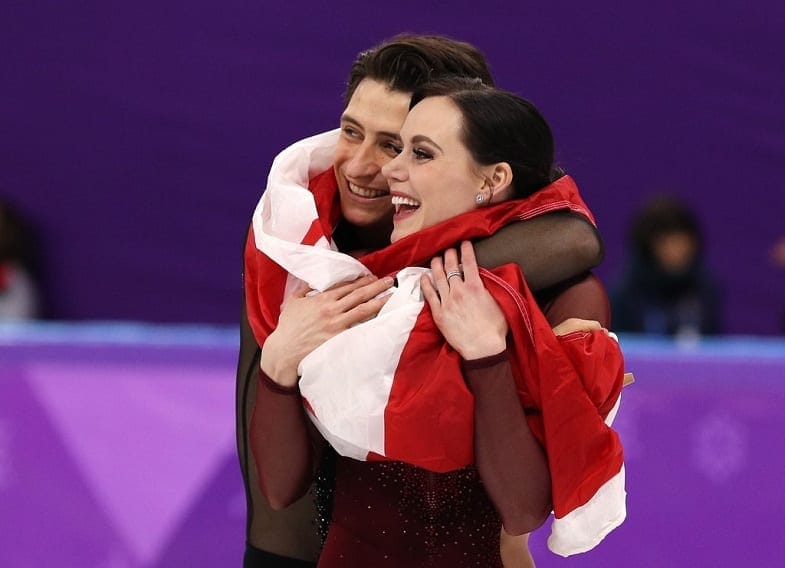 It was a spectacular moment on their way to another medal. Virtue and Moir were a key part of the Canadian gold in the team competition the previous week and won gold the day after setting the new record, cementing themselves as the best, perhaps ever, in the competition. They scored a record 206.07 total points, pushing them ahead of their training partners from France.
They won two gold medals in PyeongChang and three overall, after winning their first gold at home in the 2010 Vancouver Olympics. They won an additional two silver medals in Sochi four years ago.
Oversleeping his way to gold
American Red Gerard won the USA's first gold medal of the Olympics, and then treated us to perhaps the best day-of-competition story of all time. Some may even remember him more for his story than for his gold-winning performance in the men's snowboard slopestyle.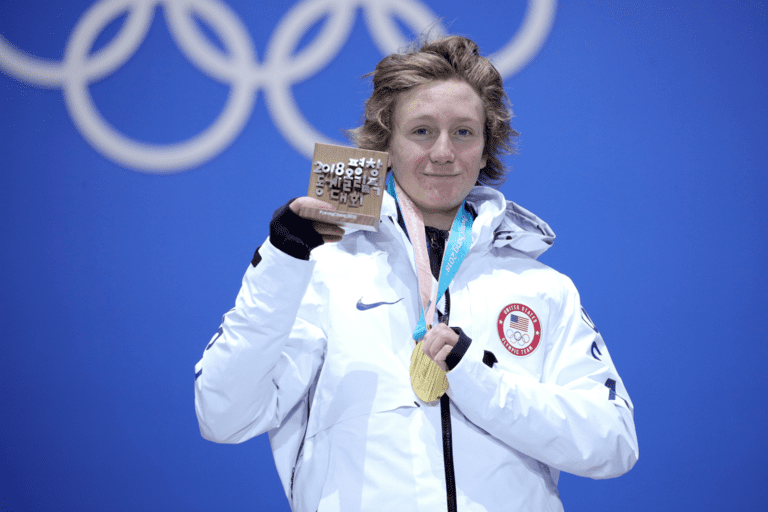 The 17-year-old scored a combined average of 87.16 out of 100 to win the gold, becoming the USA's youngest Winter Olympics gold medalist in 90 years, and could immediately be heard yelling a profanity on NBC's live broadcast (even with a delay) while celebrating quite the achievement. You'll understand why his excitement was amplified when you hear his story.
Gerard nearly missed the competition.
The snowboarder stayed up late watching the TV show Brooklyn Nine-Nine on Netflix, and missed his 6:00 am alarm clock. His roommate woke him 20 minutes after the alarm had gone off. But the story gets even better. While in a panic, Gerard couldn't find his ski jacket and had to borrow teammate Kyle Mack's jacket for the competition. Maybe that was his good luck?
Most Winter Olympic medals ever
Norwegian Skier Marit Bjørgen made history in PyeongChang, becoming the most decorated Winter Olympian of all time after having won her 14th medal of the Games, a bronze in the women's team sprint free cross-country.


The 37-year-old also won the final gold of the Games, her 15th medal, winning the women's 30-kilometer cross-country skiing event, and doing so in style. Bjørgen finished in one hour, 22 minutes and 17.6 seconds, nearly a full two minutes ahead of silver medalist Krista Parmakoski from Finland.  
Her first medal came in Salt Lake City in 2002, a silver in the 4×5-kilometer relay. She won another silver in Turin in 2006. She followed up that performance with five medals in Vancouver in 2010 – three golds, a silver and a bronze – and added another three medals to her collection in Sochi.
She won five more during these Olympics: two golds, a silver and two bronze medals.
Ending the streak
The US women's ice hockey team won the gold medal during the event's inaugural year, 20 years ago, at the 1998 Nagano Olympics. Team Canada won the silver. But ever since, it's the Canadians who ruled the ice at the Winter games, winning gold in Salt Lake City, Turin, Vancouver and Sochi. During that time the American women won three silver medals and a bronze.
The USA and Canada met in four of the five previous gold medal games, including Sochi four years ago, when Canada won 3-2 in overtime – the first time the women's gold medal game was decided in extra minutes.
Fast forward to PyeongChang last week, to another USA v Canada gold medal game. This one not only needed an overtime to declare a winner, but we were treated to an outstanding shootout between the North American teams.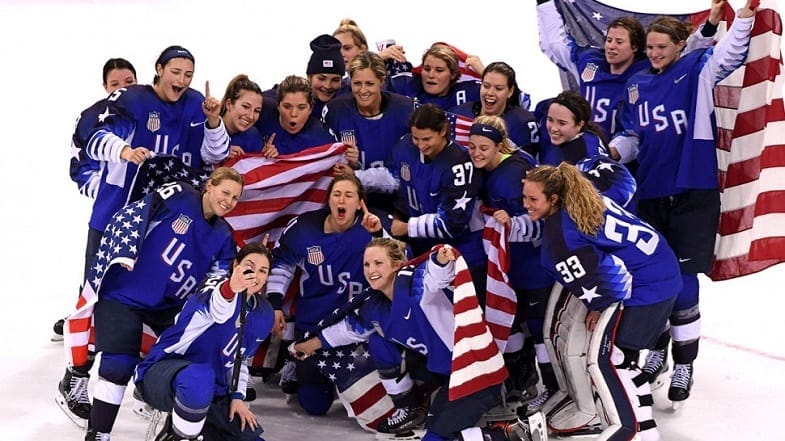 It was Jocelyn Lamoureux-Davidson's goal that put the US ahead. A move titled "Oops!…I Did It Again" after the hit Britney Spears song.
All they needed was one more save by goaltender Maddie Rooney, a 20-year-old playing in her first Games. Rooney saved the attempt, and the American women finally dethroned the Canadians after four consecutive gold medals – the last two resulting in silver medals for the American women.
The unlikely Alpine champion
Last but not least is 22-year-old Czech snowboarder Ester Ledecka. Minutes before her Super-G competition, Ledecka, who had never won an international competition in skiing, was crying from severe pain. But as soon as she jumped out of the gate, it's as if all was forgotten, and 1 minute, 21.11 second later, Ledecka had won her first skiing gold, something even she did not expect. She had become the first snowboarder to win an alpine skiing gold.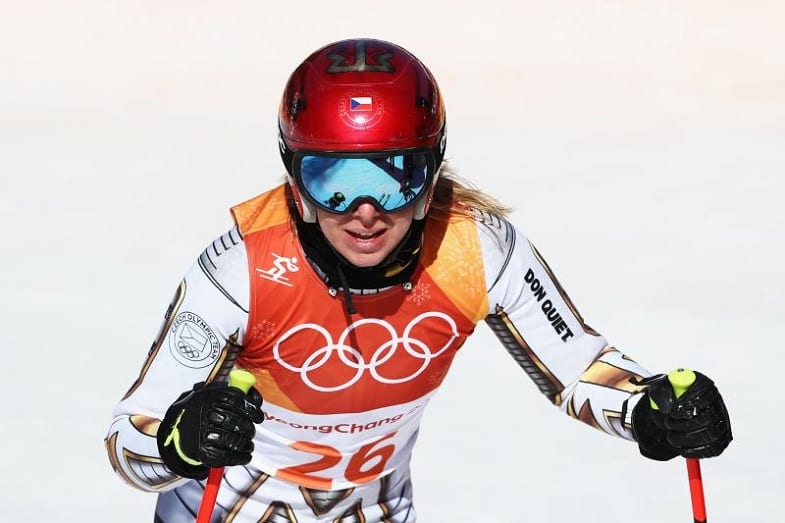 Several days later she won the snowboard parallel giant slalom, crowning her not only as the first athlete to win Olympic golds in snowboarding and skiing – and the first athlete to compete in both – but also, the first in 90 years to win two golds in different sports at the same Games. She is the first female athlete to accomplish this feat.