---
At one time, no one had a clue or cared who Tom Brady was. Rob Gronkowski was just another big, goofy jock back in the day. As hard as it may be to believe, Odell Beckham Jr. used to be just another super-fast dude with crazy hair. But now, these guys are household names. That sort of notoriety didn't happen overnight.
It took time, and the had to play well; not just well—they had to be awesome.
This season, several players have the potential to fit that mold. Maybe they've been playing well, but for someone reason, we didn't notice them. Maybe they haven't played well yet. But this year there is a reason to believe they are going to explode.
Then everybody is going to know their name. Many may already know their names, but by the time the season ends, everyone will:
Jimmy Garoppolo, QB, San Francisco 49ers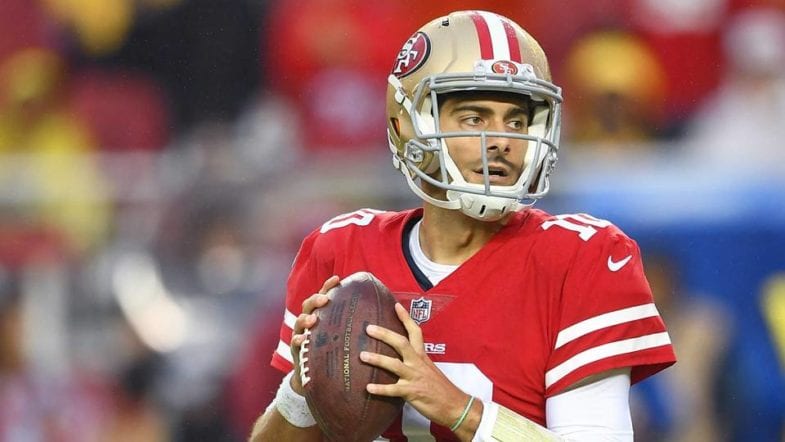 He's already pretty close to being a household name as the ridiculously good-looking former teammate of Tom Brady. But when he got traded to San Francisco and started to play, he wasn't just another pretty face anymore. Once he proves he can play like that for an entire season, with his looks and the game to match—oh yeah, everyone is going to know his name.

Dede Westbrook, WR, Jacksonville Jaguars
The football-loving world is already paying attention to the Jags because of their defense and Super Bowl aspirations. Because of that and with Blake Bortles getting a small extension, many eyes will turn to the Jags offense to see if they can step up. With Allen Hurns and Robinson leaving town, it was going to be up to Marqise Lee to become the go-to guy for Bortles.
But he's out for the season so look for the incredibly talented Westbrook to do so in his place.
David Njoku, TE, Cleveland Browns
After going 0-16 last season, being super-aggressive in free agency, the draft, and Hard Knock, a lot of eyes are going to be on the Cleveland Browns this season. Talk will spring up about Tyrod Taylor and Baker Mayfield at first, but then it will shift to whoever they seem to throw to. With a safety valve like Njoku available, whoever plays QB this season is going to make use of him and his talents.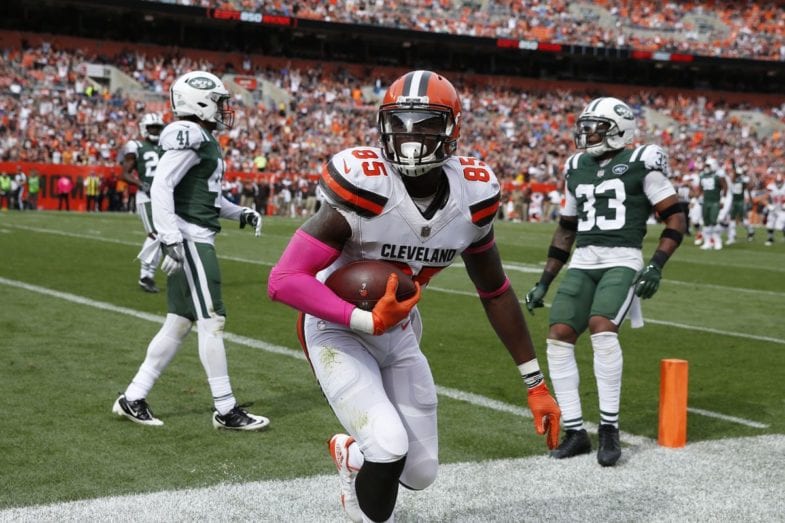 With so many eyes on the Browns, if he lives up to the hype, he'll be mentioned along with Gronk, Travis Kelce, and the other elite tight ends in no time.
Yannick Ngakoue, DE, Jacksonville Jaguars
It's a lot harder for defensive players to become household names without leading the league in a major statistical category. But there is a very good chance that he could do just that this season. He ended last season tied for eighth in the league in sacks with 12 (Chandler Jones was first with 17). As loaded as the Jaguars defensive front is, he is not going to see too many double teams. He could easily make up the difference in 2018.
Blake Martinez, LB, Green Bay Packers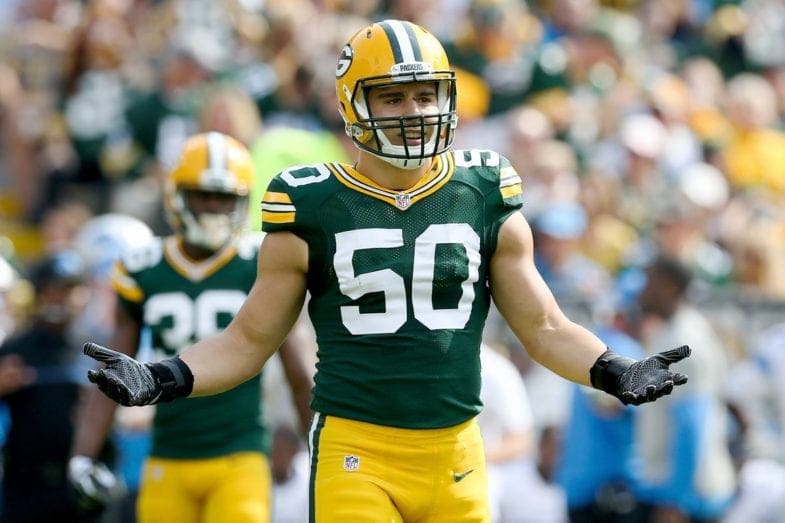 Star defensive players for bad teams don't become household names. But Blake Martinez plays for the Packers, so that's not a problem. When Jack Ryan went down with an injury last season, the door opened up for Martinez to shine—and he did. A repeat performance in combination with a deep run in the playoffs for the Packers could find people taking notice of him—especially with free agency coming up in 2020.