---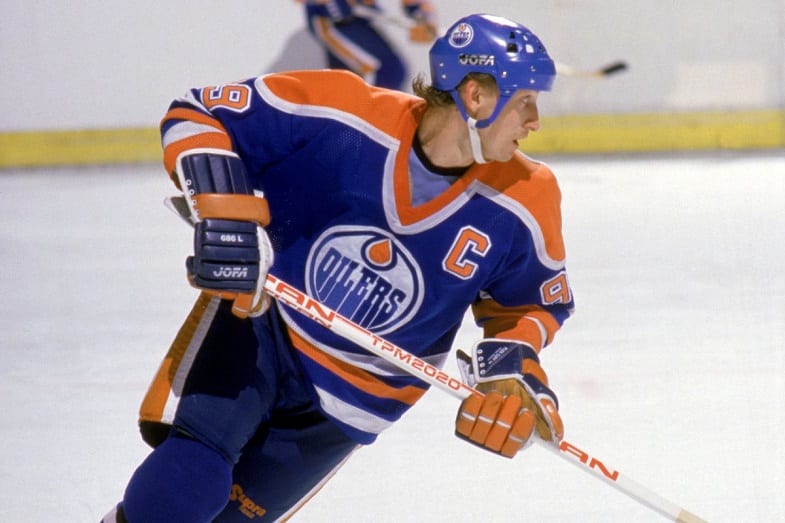 It took 100 years for an expansion team to break the Canadiens record and win six of its first seven games during their inaugural season, but the Las Vegas Golden Knights finally did it, setting a new record. The NHL's newest team has suffered only a single loss during their first eight games of the season, and currently have a 6-1-0 record.
It took some time to break this record, a century to be exact, which made us wonder, what league records may never be broken? Here are five:

Wayne Gretzky's points
We'll start with the greatest of all time, which is also a two-for. Wayne Gretzky has held many records, but two of those may never be broken: 2,857 career points and 215 points in a season.  Gretzky is so far ahead of the pack, that he holds the top four spots for points in a single season, with 215 from the 1985-86 season, 212 from 1981-82, 208 in 1984-85 and 205 from 1983-84. The next guy on the list, who holds the fifth spot with 199 points is Mario Lemieux .
As for career points, no one has been able to get anywhere near The Great One. Gretzky tallied 2,857 points throughout his career, nearly a thousand more than Jaromir Jagr who scored 1,916 (and counting) points throughout his 24-year career so far. But he'd need another almost decade at least to catch Gretzky, the odds of him doing so are very, very slim.

Joe Malone's 7 goals in a game
Back when the league was in its first years, Joe Malone of the Quebec Bulldogs scored seven goals in a single game. "Phantom Joe," as he was nicknamed, set the record on January 31, 1920 but his record may be one of the least-known ones in the history of the NHL, or at least the one of the least spoken about records. Over the years there have been players who scored six goals, and even more players who scored five goals in a game, but so far no one has been able to dethrone Malone as the man with the most goals in a single game.

Darryl Sittler's 10 points in a game
Over the years, 11 different players had eight point games, including the Great Gretzky who tallied eight points twice, in 1983 and 1984. But no one has been able to reach Darryl Sittler's 10 point game. Sittler set the record on February 7, 1976. At that point, Maurice Richards held the record for most points in a game with eight (it was already matched once). Sittler, playing for the Toronto Maple Leafs, was just called out by the team owner for not being productive enough.
That night Toronto faced a Boston Bruins team that had won seven in a row. Sittler's first two points came in the first, both assists. He added another five in the second with three goals and two more assists, bringing his total to seven points in 40 minutes of play. He scored another goal 44 seconds into the third period, matching Richard, and added two more goals before the night was over.

Glenn Hall's 502 consecutive games in goal
In the late 1950s early 1960s, Glenn Hall played 502 consecutive games in goal, a feat that no other goalie is likely to ever achieve. Hall started the streak while in a Red Wings uniform, playing two full seasons in goal for Detroit before heading to the Chicago Blackhawks where he played in every game for five straight seasons.
Hall's streak came to an end in November of 1962, when a pulled muscle in his back proved too much to handle, and he had to take a seat for the first time in seven years on November 7th.

Bill Mosienko's three goals in 21 seconds
It looked like the Chicago Blackhawks were going to lose their final game of the 1952 season, a matchup with the New York Rangers. But Bill Mosienko wasn't ready to finish the season with the loss. The right wing scored three goals in 21 seconds in the third period, the first at 6:09 then again at 6:20 and the third at 6:30. The Blackhawks won the game 7-6.
There have been a number of two teams who combined to score three goals in a shorter period of time, but no single player has been able to achieve this feat (Jean Beliveau scored three in 44 seconds).