---
The CFB Preseason Top 25 will give fans a fairly good idea who many of the best teams in the country are. However, their predictions are often far from perfect. There are always a few teams that get underestimated by voters. The deserved to start the season inside the top 25 but were left out. At the same time, there are always a few that voters overestimate.
That doesn't mean those teams are not good. They just aren't as good as the voters are making them out to be. This season's Preseason Top 25 is no different.
Don't be surprised if the following teams have a hard time finishing inside the Top 25 at the end of the year:
Virginia Tech Hokies (Preseason No. 20 in AP; No. 17 in Coaches)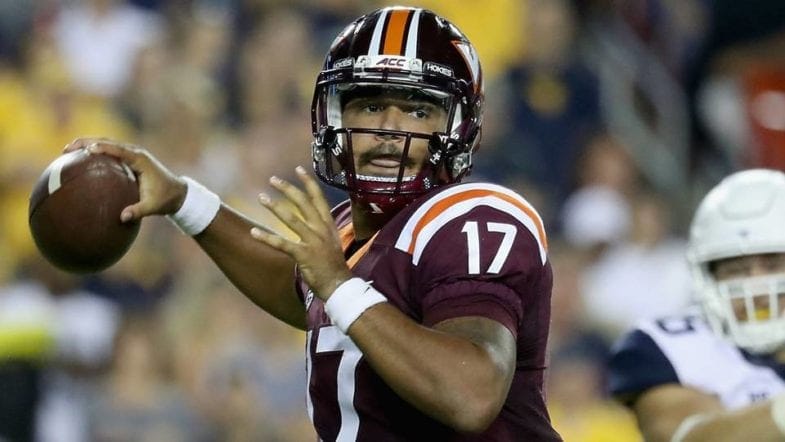 Last year, they were a team that relied on defense. But that defense lost five key starters, and it is unclear how good the replacements are going to be. Their offense should be a little better now that Josh Jackson has a year under his belt. However, he doesn't have much to work with at wide receiver, and his offensive line is suspect.
Their schedule isn't especially tough, but that also means that an eight or nine-win season isn't going to impress voters very much.
Texas Longhorns (Preseason No. 23 in the AP; No. 21 in Coaches)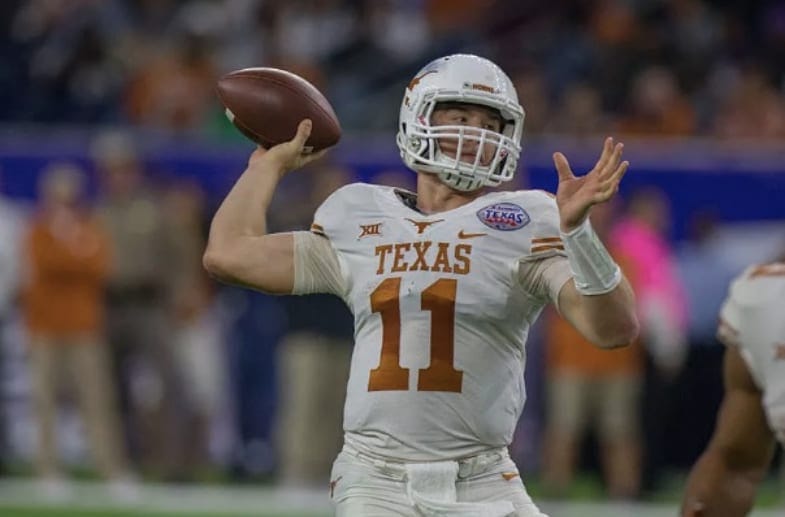 To be fair, they could take a huge leap in Tom Herman's second year and be competitive. But they have a lot of holes to fill on defense, need to settle on a QB, and need to discover a rushing game. The potential is there, but there are too many things that need to be better for them to finish the season in the top 25.
Michigan Wolverines (Preseason No. 14 in AP and Coaches)
Michigan has a shot at making it into the 2018 CFB Playoffs this year—if everyone can play up to expectations. The defense is going to be outstanding once again, but the offense has a lot of work to do. As easy as it is to see them make the playoffs, if the offense struggles to get on track, they could drop out of contention quickly.
Oklahoma Sooners (Preseason No. 7 in AP; No. 5 in Coaches)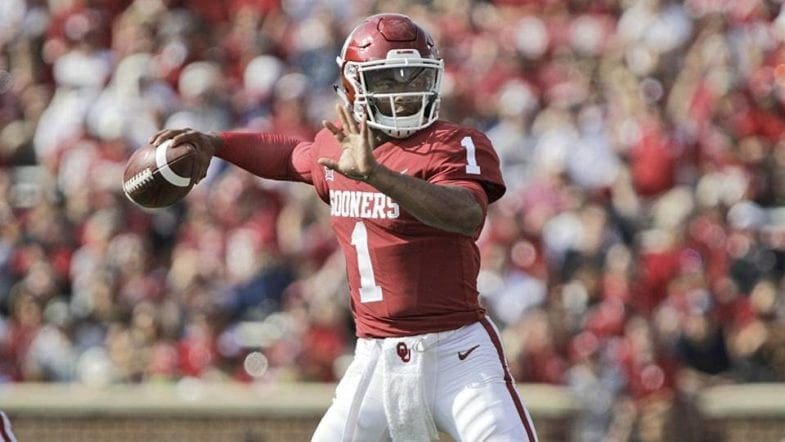 This one is a bit harder to see, but the Sooners have lost a lot. But the only loss that really matters is Baker Mayfield. He was a mobile quarterback that could throw with uncanny precision—not to mention an unquestioned leader. Kyler Murray appears to be fantastic, but he was turnover prone at Texas A&M and not very accurate. He is not going to be able to step in and do what Mayfield did.
With a less efficient offense and a questionable defense, the Sooners are not long for the top 25.