---
Trades are not unheard of when it come to the NBA. Whether it's to get the missing piece needed for a run at the Finals or to get something for a superstar before he walks, NBA teams are not afraid to pull the trigger. It is not uncommon to see MLB teams pull off an epic trade or two during the season either. Acquiring Justin Verlander from the Detroit Lions could be the smartest thing the Houston Astros had done this season.
But it is not often you see NFL teams making trades once the season starts. During the preseason and offseason—especially around the draft – they do. But during the season, not so much. Teams talk about it. The press will theorize, and fans will wish for one. But they just aren't common.
When the New Orleans Saints traded away former MVP running back Adrian Peterson to the Arizona Cardinals recently for a conditional draft pick, it wasn't the first trade of the season. But it did involve the most well-known player (albeit not the most productive while in a Saints uniform).
However, it is one that could prove to be pivotal for the Arizona Cardinals this season. In a division that is pretty weak this year, they could still make a run for the division title and the playoffs if they can get their offense on track.
The trade could mean nothing, but at the same time, it could save the season. Other teams may not be in as much danger of losing their season as the Cardinals were, but if they wanted to better their chances of surpassing whatever their goals are, they would be smart to consider a trade or two. Here are five suggested trades for NFL squads:
Houston Texans trade Duane Brown to the Seattle Seahawks for linebacker K.J.Wright or defensive end Frank Clark: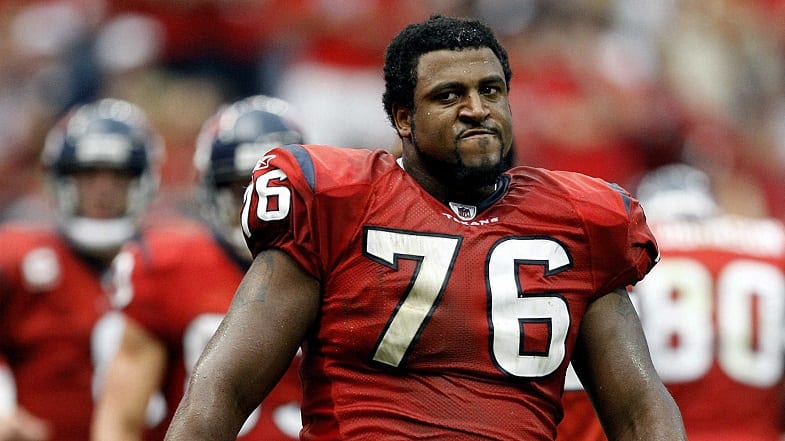 With injuries to J.J. Watt and Whitney Mercilus, the Texans could use a proven force in the front seven to help pick up the slack. Seattle's porous offensive line is threatening to keep the Seahawks from making a deep run in the playoffs. Houston would love to have a tackle of Brown's caliber on the field again, but they appear to be getting along without him. The Seahawks don't want to give up Wright or Clark, but they could handle losing one if it meant adequate protection for Russell Wilson and a better shot at establishing a running game.
Seattle general manager John Schneider has not been afraid to make bold moves in the past. This would certainly qualify as one of those.
Cleveland Browns trade Joe Thomas to the Dallas Cowboys for draft picks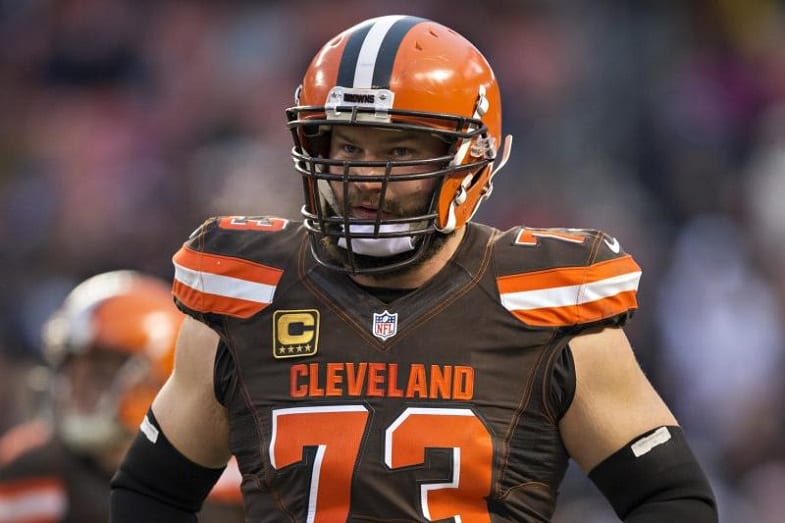 Let's be real about the Dallas Cowboys offensive line, it was tremendous the last few years, but this season, not so much. Maybe they could have handled losing one member of last season's five-some, but losing two of them has been too much. A trade for Joe Thomas would give them an excellent veteran tackle that would allow them to shift La'el Collins back over to guard. A move like that would make the Cowboys line as good as everyone says it is.
Cleveland would miss Thomas, but with how they've been stockpiling draft picks, it is not hard to imagine them being willing to make the trade for the right package of picks.
Dallas Cowboys trade Dez Bryant to the Indianapolis Colts for cornerback Vontae Davis and a couple mid to late round picks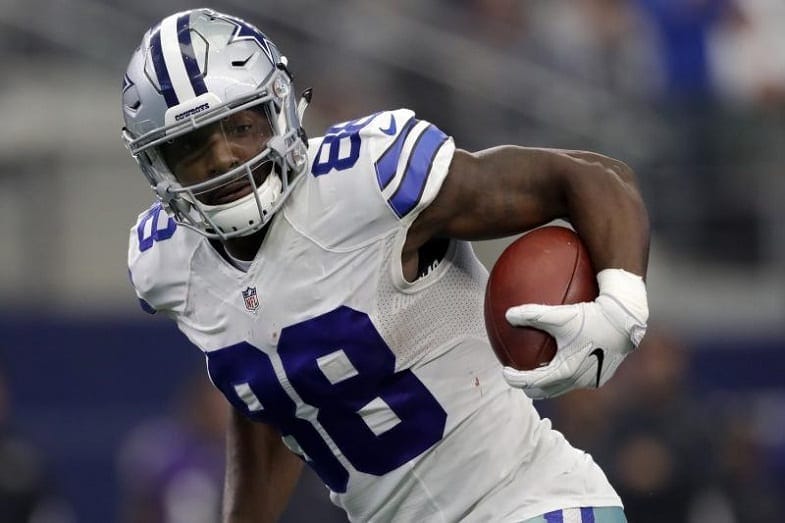 Dez thinks he is still an elite wide receiver, but let's be real—he isn't. Dak Prescott learned to do without him when he was injured last season. Cole Beasley, Terrance Williams and Brice Butler have a much better relationship established with him. It would not be a popular move, but the Cowboys could survive without him.
Davis has some injury issues, but he would be a great addition to a suspect secondary in Dallas. When Andrew Luck returns, he would probably love to have two quality wide receivers. T.Y. Hilton is one. Phillip Dorsett ended up not being the other, and Donte Moncrief just hasn't performed.
San Francisco 49ers trade running back Carlos Hyde to the Green Bay Packers for Randall Cobb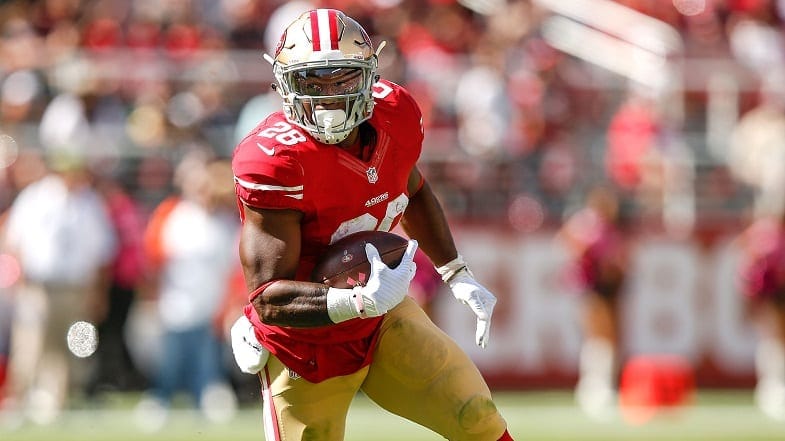 Hyde has played well for a bad team since the 49ers made him a second-round pick in 2014. But he doesn't seem to be on new head coach Kyle Shanahan's good side. Shanahan seems to like rookie Matt Breida, who has played well this season. It is unlikely the 49ers are going to offer Hyde the kind of money he'll want. So rather than let him walk, they should try to get something for him now.
The Packers have a trio of talented receivers in Jordy Nelson, Davante Adams and Randall Cobb. Nelson is not going anywhere, and the team appears to favor Adams over Cobb. The one thing Green Bay has lacked in recent years has been a running game. Maybe rookie Aaron Jones can give it to them. But if they had someone like Hyde splitting carries with him, that 'maybe' would turn into a 'probably.'
Cleveland Browns trade running back Isaiah Crowell to the Minnesota Vikings for draft picks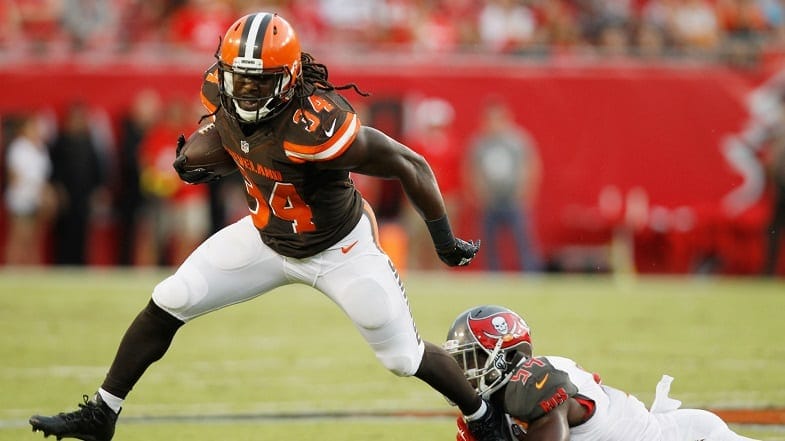 The Vikings have a shot at making some noise this season, but losing Dalvin Cook for the season is going to make doing so a lot tougher. Jerick McKinnon has a spotty history. Latavius Murray simply hasn't performed. Crowell would give them a young (24), talented back that is probably dying to play for a contender.
But since he has played for the lowly Browns his entire career, he hasn't done enough to warrant a hefty price tag. Chances are he could be acquired for a fairly reasonable package of draft picks.