---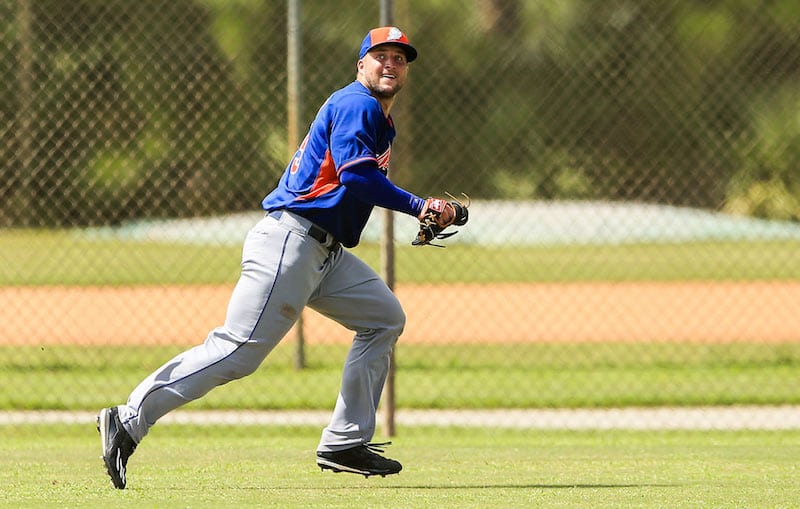 Tim Tebow was a sensation as a college quarterback. The Heisman winner out of Florida threw for 8927 yards and 83 touchdowns during his sophomore, junior and senior years combined. He was drafted 25th overall by the Denver Broncos in 2010 and even squeezed out some miracle plays in the NFL.
His professional football career, though, didn't last too long. Three years, two teams and only 35 games played.
But that's okay, because it seems Tim Tebow has found another calling: baseball.
The former quarterback has been climbing through the New York Mets farm system, starting at low Class A Columbia. Tebow was not spectacular in Columbia, batting .220/.311/.336 with 69 strikeouts in 244 plate appearances (striking out 28 percent of the time). His defense wasn't much better, in 62 games playing in left field, Tebow recorded seven errors.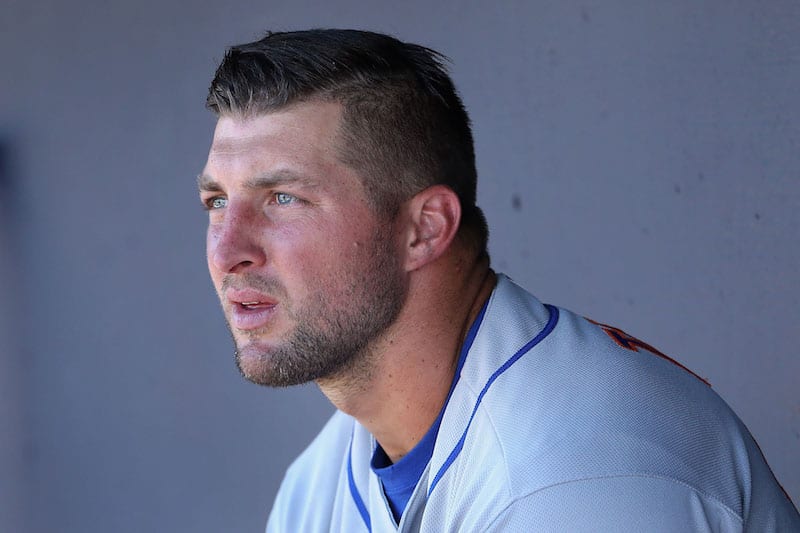 Yet in late June, GM Sandy Alderson said the team was pleased with Tebow's first half of the season and the left fielder was promoted to high Class A St. Lucie. It's been a whole different ball game since. Tebow has played in 13 games with St. Lucie so far, and is batting .325/.426/.525 in 40 at bats. He's struck out only six times (15 percent of the time), hit two home runs and has an 8-game hitting streak. In the outfield he recorded only a single error, which led to a run.
But it's not only about what is going on on the field. People come to see Tebow and Tebowmania has come to baseball. He has been drawing the crowds in both St. Lucie and Columbia. By mid-May, attendance at Columbia's minor league games soared by 40 percent at home and even more than that on the road. Some stadiums saw a rise of between 80 to 120 percent. Tebow even helped generate more than $44,000 in revenue at road stadiums.
Currently the Mets average attendance is down from last year and could use a nice boost. In 2016, on average 34,440 fans showed up at the ballgame. Only 31,368 fans have been showing up so far this season.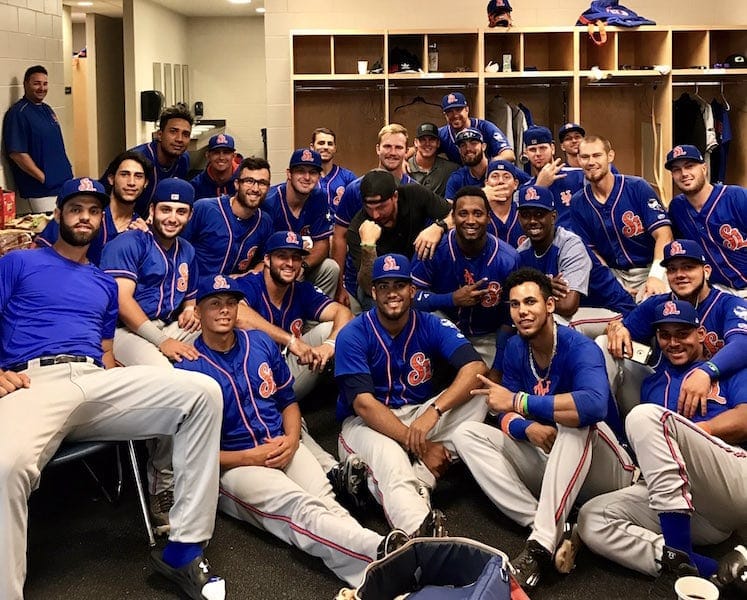 He still has some time before he can make it to the majors. Tebow will need to spend a few more weeks in St. Lucie before he heads to his next stop, Double-A in Binghamton. By the time Tebow could make it to the Majors, we'd be in September. The Mets could then test their luck, and their fans' patience, and see how Tebow adjusts to playing in the big leagues, even if just for a handful of games.
It's been such a disappointing season so far for the Mets, that fans could go either way: they can either get even angrier at the franchise for promoting a subpar player (we'll have to wait and see his numbers) for the sake of selling tickets or they can get swept up in Tebowmania as well.
Is New York ready for Tebow round two? Is Tebow ready to head back to the spotlight and criticism that comes with playing in New York? We'll have to wait and see.