---
The EuroLeague Final Four begins tomorrow night, and it's a must watch for any basketball fan. Seriously, if you're a basketball junkie, then you really have no excuse to not watch these games. There are absolutely no NBA Playoff games being played on Friday, and the WNBA season opener doesn't start until 10:00 pm EST.
Friday's semifinals start at 6:00 pm local time in Belgrade, Serbia, meaning noon EST. Why wouldn't you turn on some hoops while you're at work?
The Final on Sunday begins at 2:00 pm EST, six hours before Game 3 between the Warriors and the Rockets. You'll even have a chance to catch a nap in between if you'd like.
For those who don't follow the EuroLeauge, the league's playoff format is a bit of a combination between the NBA Playoffs and the NCAA Tournament. The first round consists of four best-of-five series: top seed versus no. 8, no. 2 vs. no 7, no. 3 vs. no. 6, and no. 4 against no. 5, just like in the NBA. But once it's down to four teams, it's a knockout tournament with two semifinals and a final.
The four teams who have made it to this year's Final Four are top-seeded CSKA Moscow, no. 2 seed Fenerbahce Dogus Istanbul, 5th seed Real Madrid and 6th seed Zalgiris Kaunas.
Zalgiris will face defending EuroLeague Champions Fenerbahce in the first game. Real will take on CSKA in the second.
Here are four reasons to tune in:
Luka Doncic
This is your last chance to catch a glimpse of Slovenian sensation Luka Doncic playing in Europe before the NBA Draft. You could say it's a glimpse into what he may offer in the NBA for whichever team drafts him in June.
The 19-year-old phenom has had a fantastic EuroLeague season, averaging 16.1 points per game, shooting 58.3 percent from 2-point range and 33.1 percent from three in 31 appearances for Real Madrid. He led the league in index rating with a value of 21.81 and was fourth overall in scoring.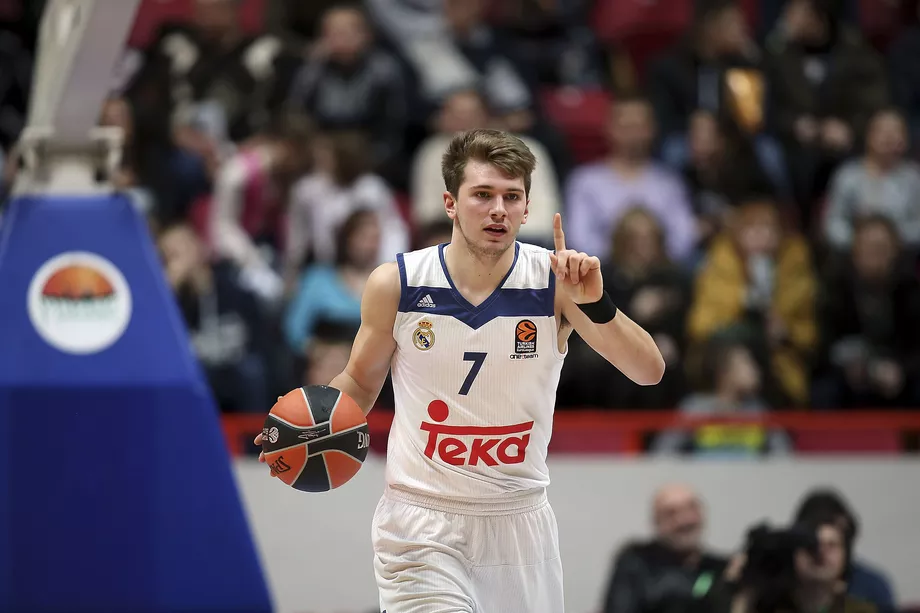 Doncic averaged 10.5 points and 5 rebounds in 26:07 minutes in four games against Panathinaikos in the best-of-five series, shooting 42.9 percent from 3-point range.
The Slovenian was recently named the league's Rising Star Trophy winner for the second year in a row. The award is given to the best EuroLeague player under 22 years old.
Fenerbahce vs Zalgiris: A battle on the sidelines
There are a number of storylines to follow with these two teams. First of all, Fenerbahce is chasing its second straight title, and is playing in its fourth consecutive Final Four. They're facing Zalgiris, which some consider the Cinderella of this ball.
It's also a match up of teacher versus student. Fenerbahce's head coach Zeljko Obradovic is a EuroLeague legend who is looking for his tenth championship. The Serbian was voted EuroLeague coach of the season five times and will be playing in front of the home crowd; Obradovic is from Čačak, Serbia. But with all of his success, he's never won with the same team in back-to-back years. This year he'll try to accomplish the feat, but in order to do so he'll have to out-coach one of his former players. Zalgiris head coach Sarunas Jasikevicius won the EuroLeague as a player while playing for Obradovic in Panathinaikos just nine years ago, in 2009.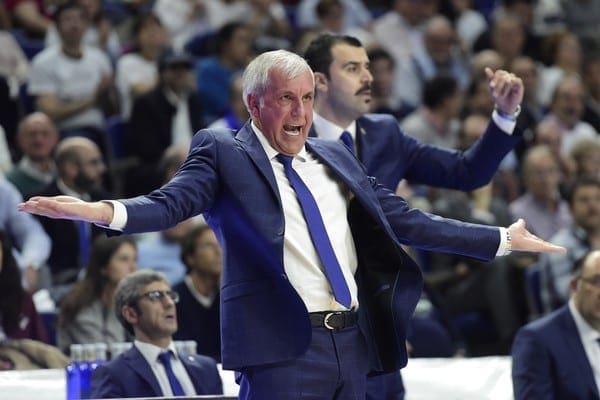 Expect a loud and rowdy crowd for this game. Lithuania is a basketball crazy country, and they travel in masses to support their teams. Fener's fans are right behind them.
CSKA vs. Real Madrid: An offensive show
While the first game will bring us the crowd and the coaches, game two of the night will be an offensive battle. CSKA and Real finished the season as the two highest-scoring teams in the league, CSKA averaging 89.2 points per game while Madrid averaged 85.7. CSKA ranks first in offensive efficiency while Real finished third. They're both in the top five in terms of pace of play.
Real was able to hold CKSA to just 69 points during their first meeting of the season, all the way back in the second round, while playing at home. They then lost to CKSA in Moscow 93-87. Sergio Rodriguez led the way for CSKA, scoring 18 points on 4-of-7 from beyond the arc.
Sergio vs Sergio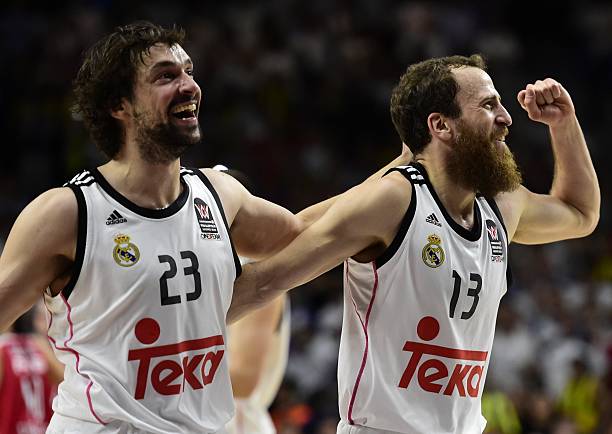 CSKA versus Real isn't just a battle of the best offenses, but also a battle between the Sergios. Real Madrid's Sergio Llull is returning after an eight-month injury and will play in the Final Four. He will face friend and former teammate, CKSA's Sergio Rodriguez, who spent six seasons in Madrid, all of them playing alongside Llull. The two guards won three domestic championships together in a matter of four years and lifted four Copa del Rey trophies (Spanish Cup), three of them in consecutive years. They also played alongside one another on Spain's National Team.
Which Sergio will win on Friday?