---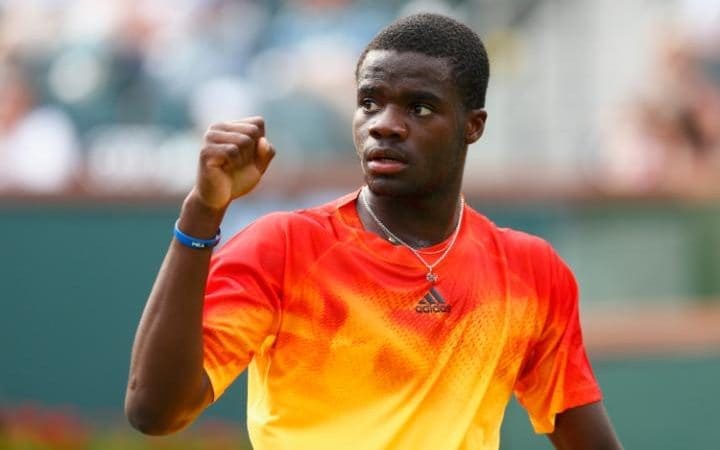 For quite some time now, U.S. men's tennis has been in a lull. That's not intended as a shot at the likes of John Isner, Jack Sock, and Sam Querrey (and more recently Steve Johnson), who have all had their moments as very competitive pros. However, we're a long way from the days of Pete Sampras and Andre Agassi headlining major fields; for that matter, it even seems an eternity ago that Andy Roddick won his only Grand Slam at the U.S. Open (in 2003), or James Blake was ranked in the top five (in 2006).  
For much of the time since the Sampras/Agassi reign of the 1990s, Patrick McEnroe (the brother of U.S. legend John McEnroe) was the head of USTA player development. In that capacity, and particularly toward the end of his tenure, McEnroe touted a coming wave of players who could represent a new golden era, or at least return the U.S. to contention in major tournaments. McEnroe's run in that position ended in 2014 – but now, just a few years later, we're starting to see some of the young players he believed in emerging on the professional scene.
At any rate, the U.S. certainly has numbers on its side. At January's Australian Open, the first Grand Slam of the year, seven Americans aged 20 or younger were competing. Now, tennis isn't quite what it used to be when it comes to youth. Once upon a time, players in their early-20s competed more regularly at the top of the sport. But with players' careers being lengthened due to better conditioning, the sport now belongs mostly to players in their late-20s or early-30s (or in the increasingly ludicrous case of Roger Federer, mid-30s). Accordingly, this batch of young Americans wasn't really expected to do much damage just yet. But the fact that so many are already getting Grand Slam experience is encouraging for American tennis fans, and the feeling is that at least one or two of them are likely to work out in a big way.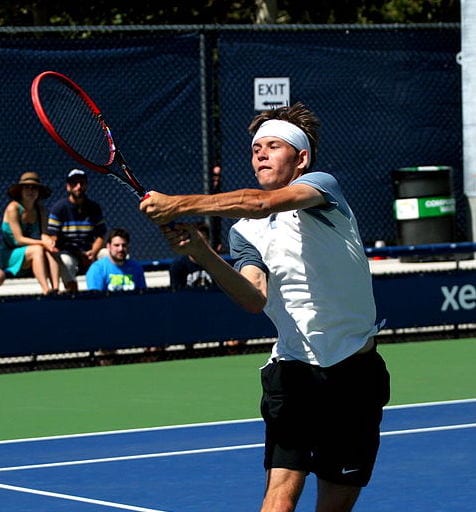 As for who it will be, it's anybody's guess right now. At the time of this writing, Frances Tiafoe (age 19) is the highest rated of the seven youngsters who competed in Australia, situated in the low-60s in the world. Jared Donaldson (20) and Ernesto Escobedo (also 20) are next up, and Taylor Fritz (19) is outside the top-100, but has been ranked as high as 53rd in the world. Noah Rubin (now 21) and 6'11' powerhouse Ryan Opelka (19) have not yet cracked the top-100.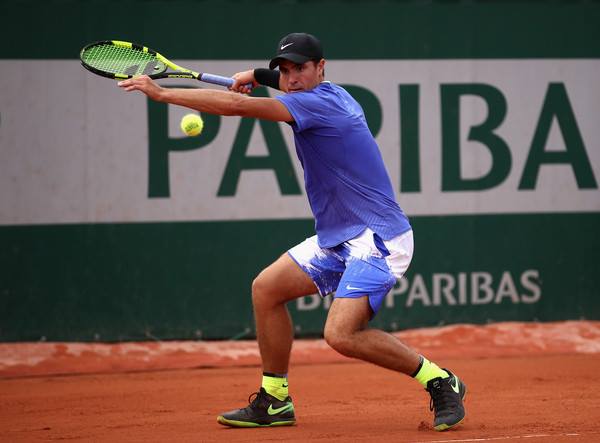 But if you had to select one as the player shouldering the burden of the future of U.S. men's tennis, it would have to be Tiafoe. The ultra-talented, extremely athletic 19-year-old's name has been batted around in tennis circles for years now, and though he hasn't yet had much success on tour, all eyes are on him when he takes the court. In part, this is because his history reads like a Disney film come to life.
Back in 2012, a stirring New York Times piece revealed the almost unbelievable story of Tiafoe. When he and his twin brother Franklin were young boys, their parents (Constant and Alfina) immigrated to Maryland from Sierra Leone. Constant promptly took a job with a construction crew building a new junior tennis center (later to stay on as a janitor) and, with a salary of just $21,000 a year, was allowed to stay in a spare room, often with his twin children. So it was that Frances was quite literally raised in a tennis facility. By the age of four, he was playing and watching lessons; by eight, he was training unofficially with a private coach. By 17, he was playing in his Grand Slam debut at the French Open, and being heralded as the Next Big Thing in American tennis.
Tiafoe hasn't won very much at the professional level just yet. His furthest journey into a Grand Slam was the second round of this year's Australian Open, and he has a losing record overall. But he's visibly getting better, he's slowly but surely approaching the top-50 in the world, and he won't turn 20 until next January. He could yet be the savior U.S. men's tennis has been waiting for – and if all goes according to plan, and Patrick McEnroe is proven to have been right, he could have a whole wave of compatriots coming along with him.