---
Soccer teams are mostly judged for their entire seasons, with analysts looking at their performance from the early stages of the season all the way to the end. But sometimes there is one specific moment that can define the season, maybe even an era.
One such moment came just seconds into the second half of the second leg of the Champions League semifinal between Real Madrid and Bayern Munich. The moment offers up an explanation as to why the Bavarians just won their sixth successive Bundesliga title but have been unable to get past the Champions League semifinal for the past five years.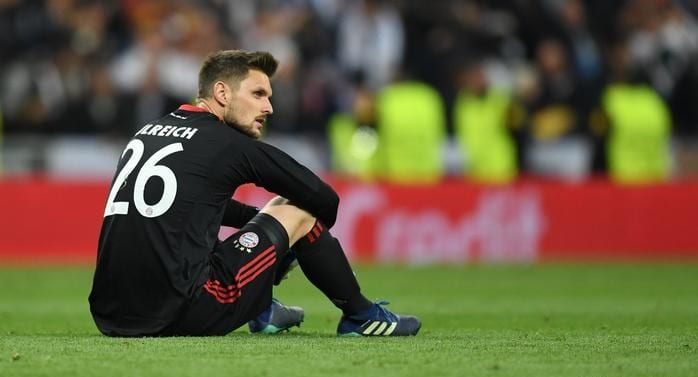 Sven Ulreich did a very good job this season as Bayern Munich's goalkeeper, replacing the injured Manuel Neuer. He helped them win another very easy championship at home, but when the ball was heading in his direction after a simple pass from his defense, he saw something he never sees in the Bundesliga.
No German team dares to press up front when facing Bayern Munich, they simply play solid defense and hope for the best. Real Madrid is obviously a different story. When that ball was making its way towards Ulreich, Kareem Benzema was running to press.
The goalkeeper still had enough time and space to clear the ball but he hesitated. That little hesitation ended with the wrong decision. He tripped, and Benzema was there to say thank you and seal the deal.
Apart from that one mistake, Bayern Munich had a great game. They never gave up and were just one goal away from causing the upset, but while their goalkeeper gave away that crucial goal, his counterpart on the other side had a great match.
Keylor Navas had eight saves in that second leg, the most he ever had in a Champions League knockout match. When you are tested throughout the season, facing Barcelona, Atletico Madrid, or even Valencia, you are ready for the big moments of the season. When you are mostly out of work, against teams like Augsburg or Mainz, you are probably not ready.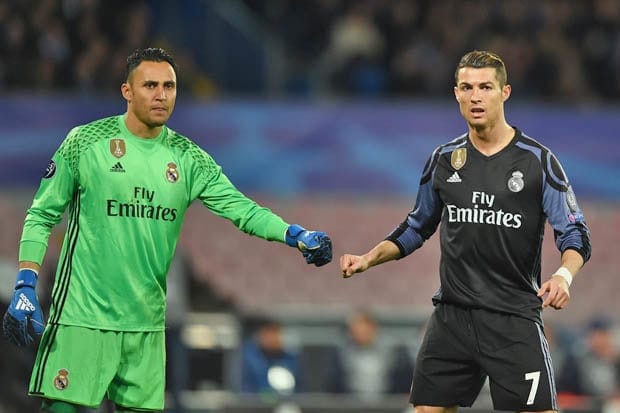 Had that ball been cleared would Bayern Munich have qualified? We will never know, but we do know that the issue of lack of domestic competition for Bayern Munich has been widely discussed. It is therefore no surprise that while they cruise from one easy championship to another one at home, they fail to get past the big Spanish clubs in the Champions League. If it happened in each of the past five seasons, it's probably more than just a case of bad luck.
Real Madrid are clearly the favorites to win the title again, but Navas is still expected to have plenty of work in the Final at the end of the moth in Kiev, Ukraine.
We have never seen a team like the current Liverpool in the Champions League. It seems as if their motto is "no matter how many goals you score, we will score more." They scored 40 times so far in the Champions League this season, 46 if you count the qualifying round. They clearly have the ability to put pressure on the Real Madrid defense, Liverpool's problem though is their own defense.
They nearly gave up that great 5:2 advantage they had from the first match against Roma in Anfield, as the Italians scored three times in the second half and were just a goal away from taking this semifinal to overtime.
Liverpool is the first Premier League team to reach the Final in six years, the last one to do it was Chelsea, who won the title back in 2012.
This rather embarrassing long run without an English team in the Final came after a decade in which at least one Premier League club was present in the Final.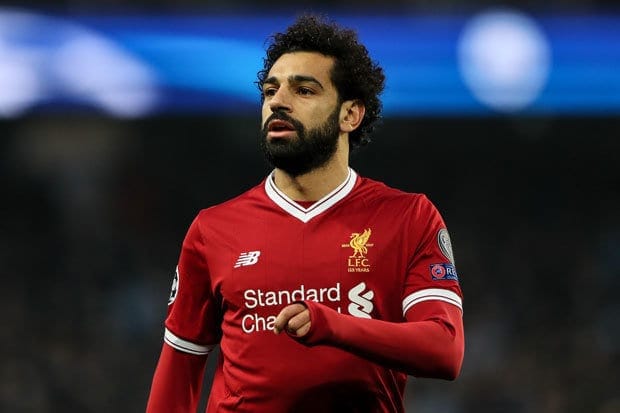 Does this mean we will see the Premier League teams taking center stage once again in the European competition? Most chances are the answer is yes.
With new TV rights contracts, the English teams are expected to have even more money to spend in the next few seasons, putting them up there along the super clubs like Real Madrid and Barcelona. It means that more good players and good managers will be making their way to England.
We are already seeing Jurgen Klopp's impact on Liverpool, Manchester City will hope to finally find European success under Pep Guardiola and it will be very interesting to see who will be those in charge next season at Arsenal and Chelsea.
Before all that happens we have a great final ahead of us, and if there is a lesson we have learned from the Champions League this season, it is that everything is possible and we can always expect the unexpected.