---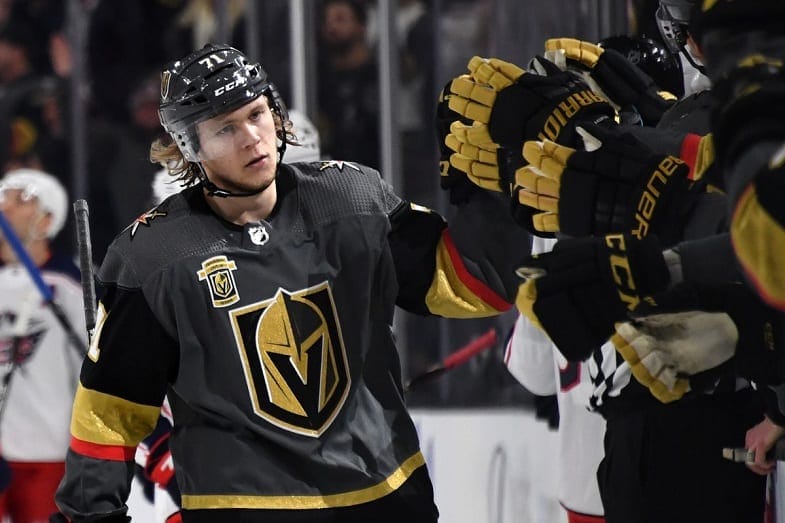 We never expect much of expansion teams. Why should we? These teams are built from the expansion draft, stocked with players that other teams in the league didn't deem as valuable enough to protect and save for their own rosters.
They are those who aren't seen as important enough to the success of the other 30 or so teams in the league. The expansion teams are then expected to go through at least one season of growing pains as they learn to play together. They'll be better next year and maybe even good in a few years. Playoffs? We'll talk about playoffs a few years down the road.
According to ESPN, there have been 63 expansion teams across the four major sports – NFL, NBA, MLB, NHL – since the 1960s (not including this season's NHL expansion team, the Golden Knights). None of them have finished the season with a winning record, only five made it to the playoffs, and 21 expansion teams finished with the worst record in the league.
Until this season, the 2017-18 season, the Florida Panthers were the best NHL expansion team in history. They wrapped up their first season, 1993-94, with a 33-34-17 record and 83 points. The LA Angels finished their inaugural season in the MLB with a 70-91 record in 1961. The Carolina Panthers won seven games in 1995 and the Chicago Bulls managed a 33-48 record in 1966-67.
But in February of 2018, it seems bad and mediocre expansion teams may be a thing of the past, and that's all thanks to the Vegas Golden Knights.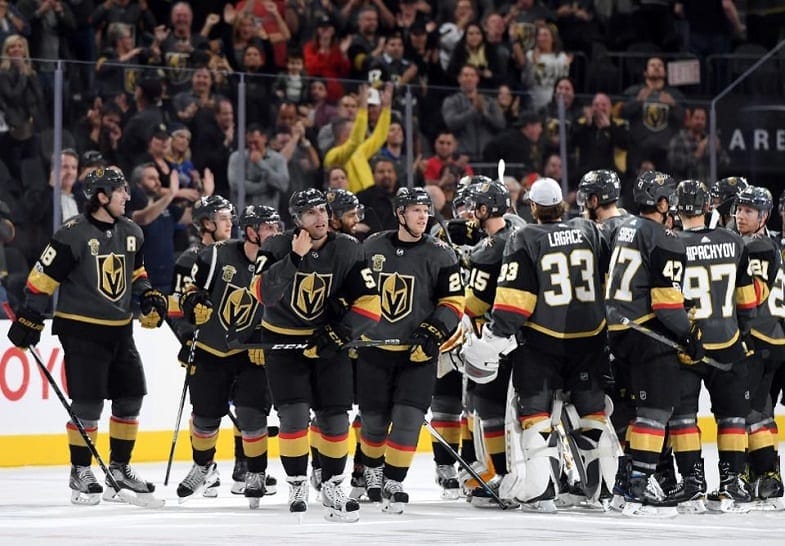 At the moment, February 20, 2018, the Vegas Golden Knights sit atop the NHL league standings, with a 39-16-4 record and 82 points, one point more than the second-place Tampa Bay Lightning. They are three points ahead of the Western Conference no. 2, the Nashville Predators, and ten points ahead of the second-place San Jose Sharks in the Pacific Division. 
Even back in mid-January, FiveThirtyEight called the Vegas Golden Knights the best expansion team ever, and by far. Saying,
"Even after adjusting for the way records are distributed in other sports, no other brand-new club in modern history came close to doing what the Knights have done so far. Expansion teams just aren't supposed to have this kind of success this early."
And they just keep surprising and getting better. The Vegas Golden Knights took the league by storm, winning their first three games against Dallas and Arizona twice. They lost only twice in their first ten games.
Three Vegas players lead the league in Plus/Minus ratings, William Karlsson (34), Reilly Smith (29), and Jonathan Marchessault (27). Karlsson is also tied for fourth place for goals leader (30), and Marc-Andre Fleury is third in GAA (2.07) and third in save percentage (.932).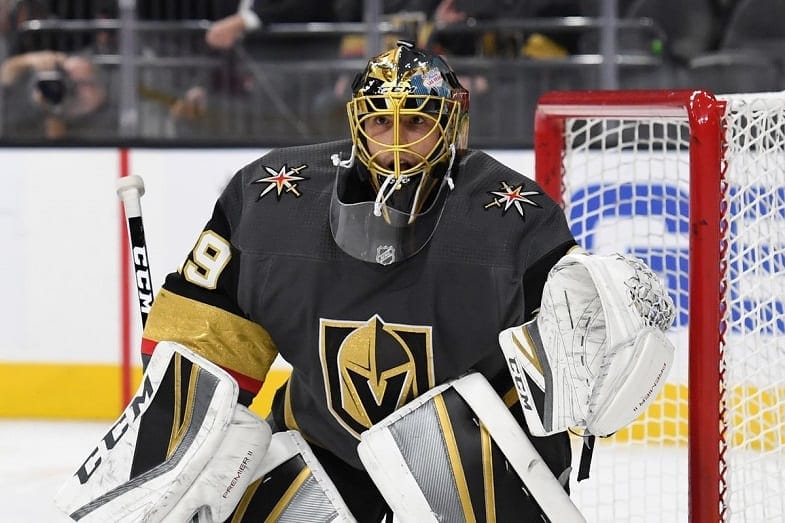 Of course, we can't say Vegas this many times in a sports article without talking about the odds. According to Vegas Insider, the Golden Knights have a 7/1 odds of winning the Stanley Cup this season, right behind the Tampa Bay Lightning and better odds than the two-time defending Stanley Cup Champions Pittsburgh Penguins, Boston Bruins and Nashville Predators, who lost to the Penguins in the Cup final last season. They're currently strong candidates for the Presidents' Trophy. 
Now all this doesn't mean that every future expansion team has to take their league by storm and sit atop the standings midway through the season. But they do prove that expansion teams don't have to be bad, they don't even have to be mediocre; they don't always have to have a losing record during their inaugural year.
Part of Vegas' success may be attributed to the players' hunger to succeed when facing their former teams. It's not easy going up against a franchise that was willing to give you away. But that hunger is something every expansion team can take advantage of. 
Seattle, which recently applied to be the NHL's 32nd team, doesn't have to win their division in 2020-21 (the target date for a new team). But after watching the Golden Knights, we'd expect them to at least be competitive, and won't write them off right from the start.
The Golden Knights spoiled us. After watching them this season, we may not be as willing to accept an inaugural year as an excuse for less than mediocrity. But hey, Vegas, don't spoil us too much, because we always want more. Such as, you know, a Stanley Cup in your inaugural season.