---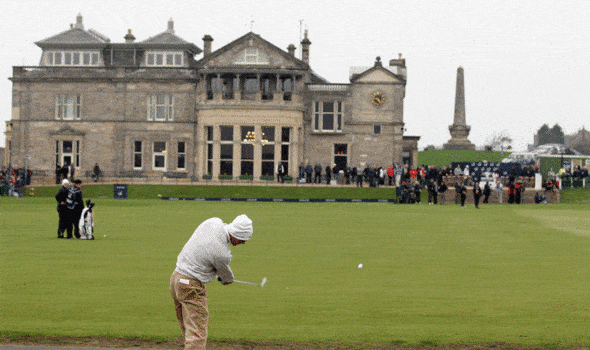 As participation rates and TV ratings tumble, golf is once again facing demands to reinvent itself as it tries to regain relevance in the competitive global sporting landscape. It's an all-too-familiar narrative for a sport that has long been deemed too boring, too long, too confusing and too elite, accusations that coincide with golf's on-going struggle to reel in a younger audience.
The good news, however, is that golf's administrators, previously inclined to dismiss protestations about the state of the professional game, have turned a page and become more open to change. From crucial rule revamps that make the sport more comprehensible for amateur hackers and professionals alike, to exciting format changes on the European Tour, golf has seemingly ventured onto a new course.
New rules, new appeal
In March, the most significant changes to the rules of golf in over 30 years were confirmed by the Royal and Ancient and United States Golf Association, the sport's global governing bodies.
The sweeping alterations, slated for implementation from the start of 2019, included new measures to speed up the pace of play, as well as a clear aim to make rules more consistent and fair. The premise was to essentially revise the way golf was played, while making it easier to understand for amateurs and shortening rounds for wider TV appeal.
Importantly, the two governing bodies allowed a period of several months for everyday golfers to provide feedback about the proposed changes. A final set of rules, encompassing adjustments to rules and penalties from this public review, will be announced in early 2018 before official implementation a year later. Regardless of how much this public component impacts the final version of golf's new regulations, the winds of change certainly started blowing back in March.
Format changes accelerate golf's revamp
The rule changes were a step in the right direction, yet when it comes to modernizing the sport, making it more accessible and a little bit more fun, the European Tour is leading the way.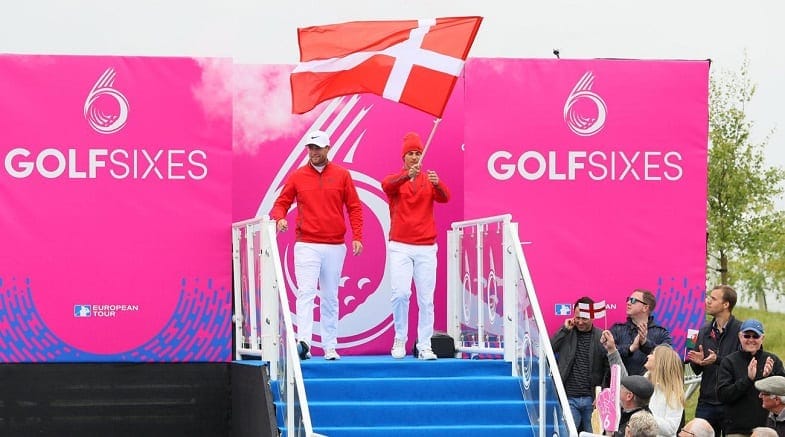 In May, the inaugural GolfSixes event was held at the Centurion Golf Club in St. Albans, just north of London. A condensed version tailored for TV, the format featured 16 two-player teams representing 16 countries and competing on a specifically designed six-hole course. As well, shortening the course and rounds, the European Tour scratched the traditional stroke-play format and turned the event into a round-robin competition, followed by a knockout stage.
The result was a highly entertaining display of quality golf that engaged fans – young and old – and received rave reviews from the players, who were clearly swept up by the spectacle. The atmosphere was particularly distinct from conventional tournaments held weekly across the United States and Europe, with mini amphitheaters at each tee box, music and pyrotechnics making for a much more compelling exhibition that catered to TV and on-course audiences alike. There were stark similarities with the abbreviated Twenty20 format in cricket, which has become a booming success across the globe.
While some conservatives naturally cast a skeptical eye at the remodeled format, the European Tour's appetite for innovation is likely to grow. Chief Executive Keith Pelley, who has established a strong reputation for being a visionary in the sport, has signaled as much; another GolfSixes event is slated for May next year.
A fine balancing act
Pelley makes no apologies for trying to broaden the appeal of the sport and connect with a younger audience, even if it leads to grumblings from the purists. There have been a host of other innovations on the Tour, including allowing players to wear shorts during practice rounds and pro-am events, while much in the taste of GolfSixes, players are greeted with walk-up music at the high-profile Abu Dhabi HSBC Championship.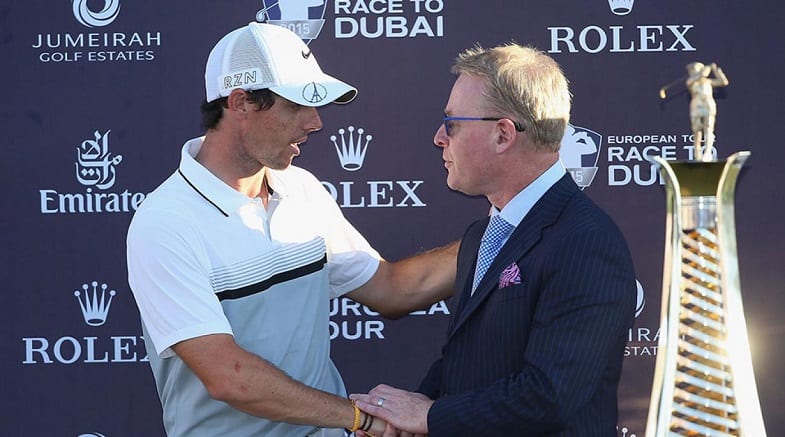 Yet, while innovation is a must to capture the attention of target demographics, the bid for change in such an orthodox sport must come with reason. Administrators need to ensure the game continues paying homage to tradition and new concepts don't become publicity stunts for the sake of providing fans with instant gratification. The European Tour has vowed that the GolfSixes format and other novelties are based on market research rather than whim, and that fans want new formats and rules to be introduced.
These fans certainly got their wish in 2017, but only time will tell if that helps lift the sport's flagging fortunes.