---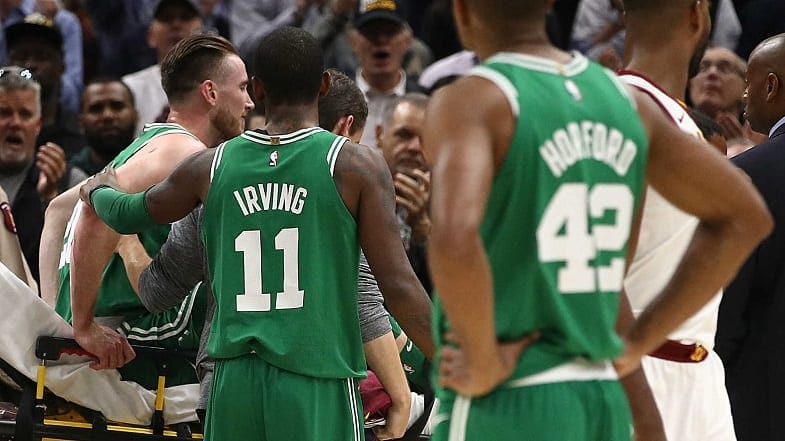 The NBA season kicked off in about the saddest way possible when Gordon Hayward shattered his lower leg just minutes into the much-anticipated Celtics-Cavaliers premiere. It would have been a horrific injury no matter whom it happened to, but somehow it seemed particularly bad that it was Hayward. He's a likable, hard-working and unassuming guy who just this past summer made the huge decision to sign with the Celtics and reunite with his college coach. The Brad Stevens-Gordon Hayward reunion should have been one of the feel-good stories of the year. But when Hayward went down and cameras caught sight of his foot turned entirely the wrong way, it seemed immediately clear his season had ended before it started.
By the sound of things, Hayward's surgery went well. People with the Celtics and around the league have expressed full confidence in his ability to come back strong. And I have to believe that a guy who turned himself from this into this has the work ethic to make the fullest recovery medically possible. For now though, Hayward is sidelined, and a Celtics team that was expected to compete for the top spot in the Eastern Conference is without one of its two best players. It's a big deal, and could well mean the difference between a deep or shallow playoff run for Boston.
There is absolutely no chance that this awful injury makes the 2017-18 Celtics better than they would otherwise have been. However, if there's a silver lining for Celtics fans, it's that if Hayward makes a full recovery, the team's long-term outlook may have actually improved. What they'll miss sorely is a year to develop chemistry together. It's far from ideal that Hayward and the rest of the Celtics' core will have to wait until the summer or next season to play as a complete unit again. But it's also true that when Hayward returns, it will probably be to one of the most mature young teams in the league.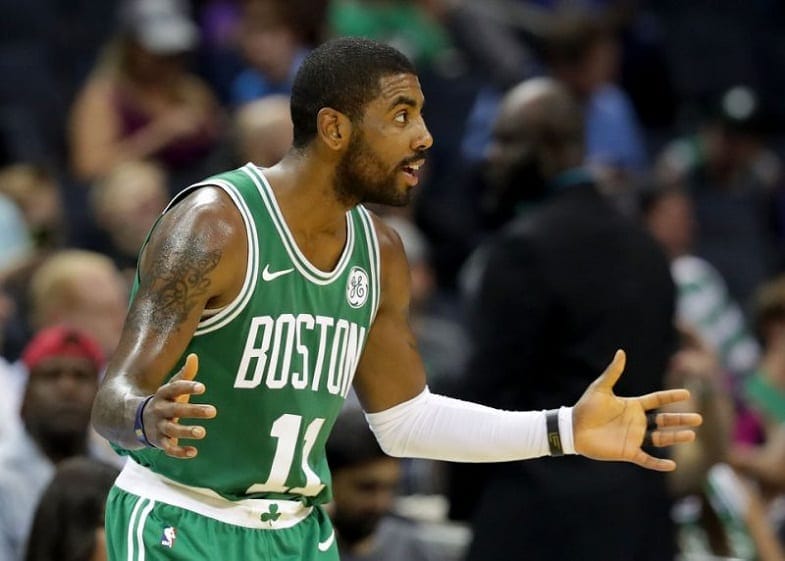 Even before they lost 27-year-old Hayward, the Celtics were the youngest team among the perceived contenders in the league (insofar as there are perceived contenders beyond the Warriors). With Hayward, the opening night starting five averaged just over 24 years of age. At 31, Al Horford is the oldest player on the entire roster. By comparison, the Cavaliers' opening night starting five averaged 30.4 years of age; the Warriors, 29; the Rockets and Spurs, 28.8 each; and the Thunder, 27.4. The three youngest players in all of those teams' starting lineups combined are Steven Adams (24), Clint Capela (23) and Dejounte Murray (21). The Celtics, with Hayward, started three players 25 or younger: Kyrie Irving (25), Jaylen Brown (20), and Jayson Tatum (19).
In starting Brown and Tatum on opening night in Cleveland, Brad Stevens had already signaled that he was going to prioritize getting his young guys experience. Now it's not about priorities so much as necessity; it's going to be full-fledged trial by fire. For his part, Brown was probably going to start most of the season regardless. He was a very promising rookie last season, and his defense is needed in a lineup that will sorely miss Avery Bradley (who was dealt to Detroit for Marcus Morris and Aaron Baynes in an apparent salary move that I'd rank as one of the worst deals of the summer). But it's easy to imagine that Tatum would have been in and out of the starting lineup, sometimes backing up Hayward and/or Brown, sometimes starting as a tall shooting guard.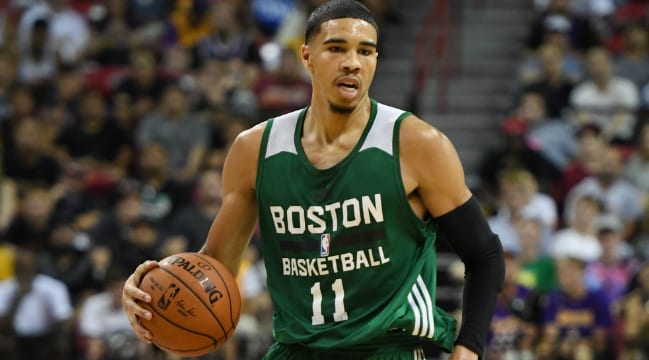 Not anymore. With the Hayward injury Tatum became a natural starter for the Celtics. He and Brown are no longer luxuries, but rather indispensible pieces of a team that's probably still good enough to get a top-three seed in the East. Kyrie Irving is the team's biggest star, and Al Horford its grizzled veteran-in-residence. Even with those two looking reliable though, it's fair to say at this point that as go Brown and Tatum, so go the 2017-18 Celtics.
Furthermore, the team's core of youth doesn't begin and end with Brown and Tatum. Those two appear to be the potential stars-in-waiting, but the young backcourt pieces behind Irving will be major contributors as well. Marcus Smart and Terry Rozier are both 23 years old, and should see bigger roles than originally planned. As originally planned, Smart figured to alternate between being the de facto replacement for Bradley, offering similar defensive upside (which is a tad generous, but we're talking about role more than ability), and serving as Irving's primary backup. Rozier looked to be perhaps the best backup's backup in the league, and the first guard off the bench when Smart started. The nature of these roles shouldn't really change much – they'll just be a little bit bigger with Hayward out and various lineup changes.
This much dependence on guys 25 or younger will undoubtedly lead to some rocky moments this season. Even Irving, a bona fide All-Star and an NBA champion, is probably only just on the cusp of his prime, and taking his first turn as the alpha dog on a good team. That's just more experience though – perhaps as valuable as that of any of the other players discussed here. However, none of this truly came about because of the Hayward injury – it was just amplified. This team was always going to depend heavily on youth, as evidenced by the aforementioned average age of the opening night starting lineup with Hayward.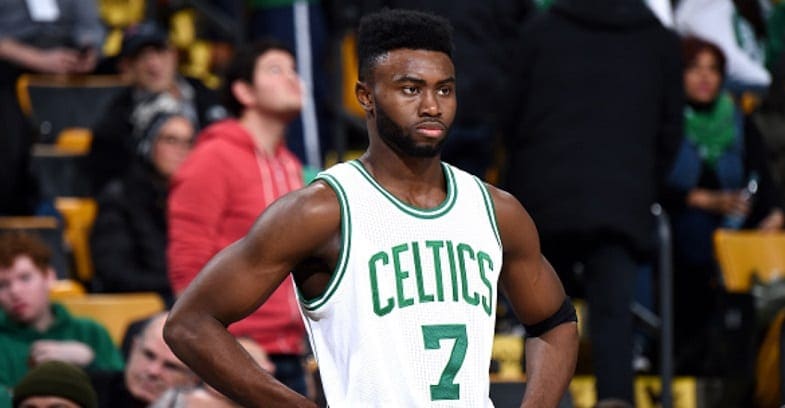 So compare the two potential scenarios. This year, the Celtics were attempting to add two All-Star starters, compensate for the loss of two major defensive pieces, assimilate a promising rookie, promote a second-year player, and see what Marcus Smart's made of – all while trying to make good on huge expectations and book a trip to the Finals. Next year, they'll be starting off with their young core presumably having had time to figure itself out without the weight of those same expectations. Irving will be in the driver's seat, Brown could well be coming off a Most Improved Player campaign, and Tatum will be building on a first season in which he may see as many minutes as any other rookie. They'll only have to add one more major piece: with luck, a healthy Hayward.
Again, that certainly doesn't make things better for this season. But it's easier to add one piece to a strong roster than to piece the roster together on the fly – just look at the 2016-17 Warriors next to every other "super team" in recent history. Even the Heat fell short in their first season. For this reason alone the Celtics could look scarier a year from now than they did to start this season.