---
Tennis may not receive as much fanfare as the NFL, but that doesn't make it any less a sport. In fact, on the international stage, tennis is much bigger than professional football. It's a prestige sport that has been played for more than 180 years. In all of that time, there have been many great champions and defining moments, after all, we are talking about nearly two centuries. It would be impossible to highlight every classic match that has ever been played, but taking a deeper look at some of them might be able to bring to light what makes tennis one of the most popular sports in the world.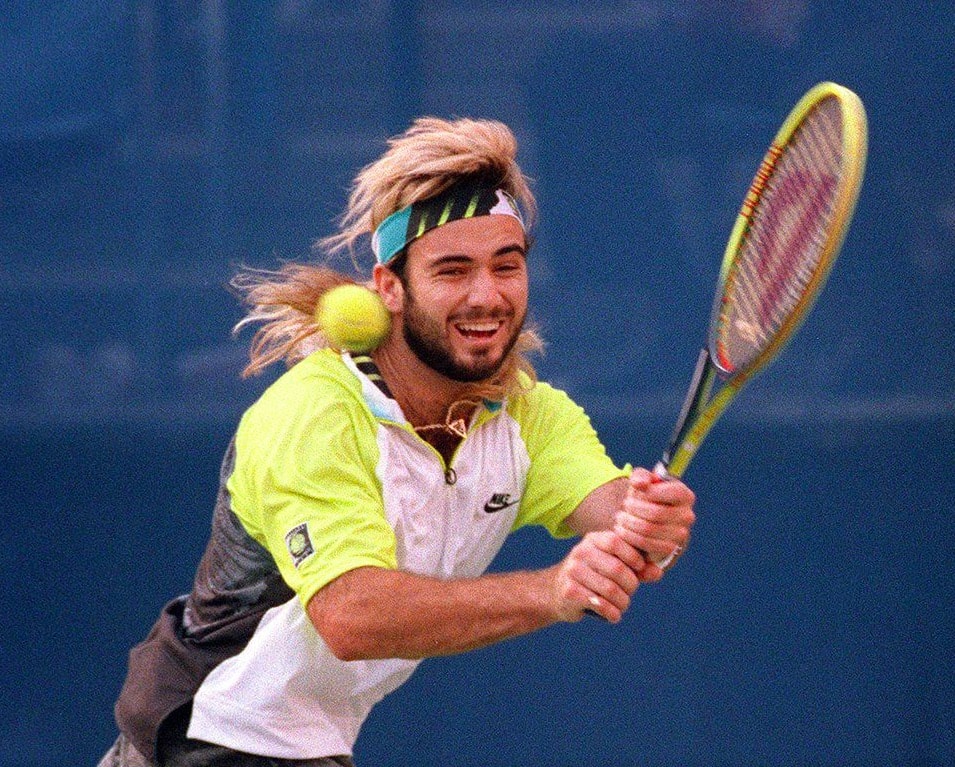 Rafael Nadal vs. Roger Federer, Wimbledon Finals, 2008
Something that defines tennis equally as much its great champions, is the sport's classic rivalries, and the early-2000s were treated to one of the truly great ones. Rafael Nadal vs. Roger Federer was easily one of the greatest tennis rivalries of all-time. The two men acted as foils to one another as if they were bred to counteract all of the strengths of their opponent. The pair of titans of tennis played enough classic matches against one another, that one could make the argument that this entire list should be dedicated to it. But in the interest of diversity, we will shine a light on their jaw-dropping match in London at Wimbledon in the 2008 finals.
Bjorn Borg vs. John McEnroe, Wimbledon Finals, 1980
If Rafael and Roger defined tennis for the early-2000s than Bjorn Borg vs. John McEnroe defined tennis for the 1980s. Before he was appearing in Adam Sandler films McEnroe was tennis's bad-boy and shared a storied rivalry with the Swede, Bjorn Borg. The two men battled it out like only two masters could, doing their best to outfox their adversary. In no match did the two bitter rivals duke it out harder than at the Wimbledon finals in 1980. Borg and Mcenroe battled with each other that hot July night in a match that at the time went down as the greatest match ever played.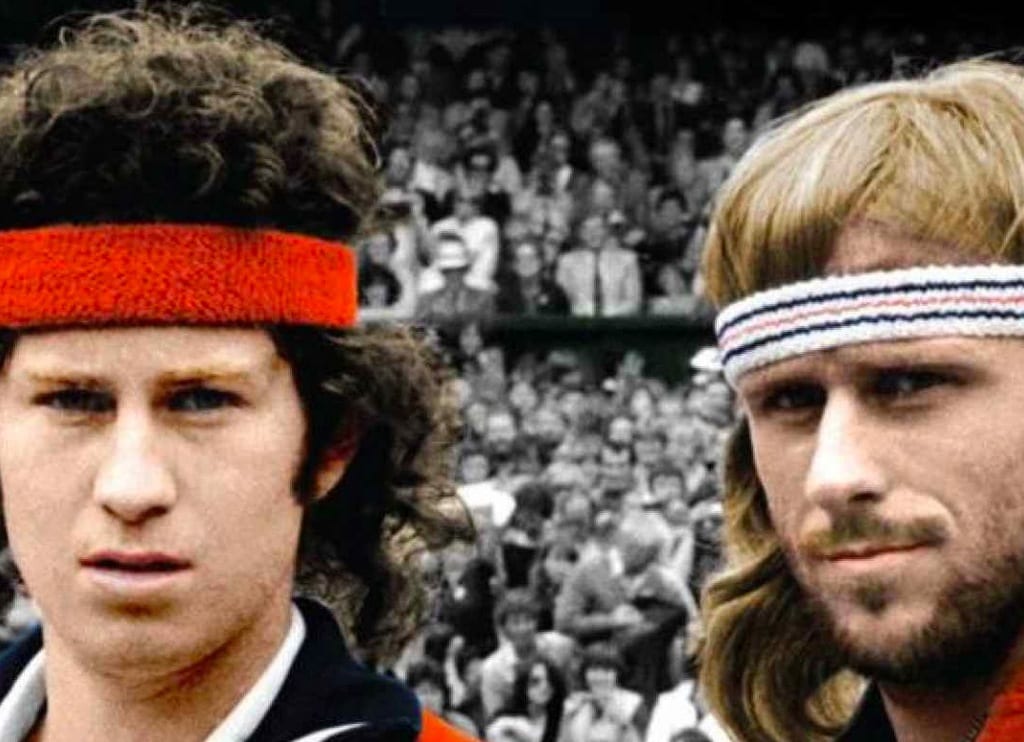 Chris Evert vs. Martina Navratilova, French Open Finals, 1985
One of the absolute best things about tennis is that many of the best practitioners of the sport are women. Many of the games most revered players, heated rivals, and biggest celebrities are, and for a very long time have been, female. Chris Evert and Martina Navratilova are two women players who have always brought out the best in each other's game and both can make their claim as one of the best players of all time. But nowhere did their collective star shine brighter than at the French Open finals in 1985.
Ken Rosewall vs. Rod Laver, WCT Finals, Dallas, 1972
In what would wind up being one of the last matches in a long and storied professional rivalry the two tennis players from Downunder played each in an absolute barn burner in Texas in May of 1972. Neither man was willing to relent and they played down until only Rosewall had the energy to finish. Rod Laver wound up going into retirement with the overall advantage in the rivalry against his Australian countryman. But, at the WCT Finals in Dallas, it would be Rosewall who won the day.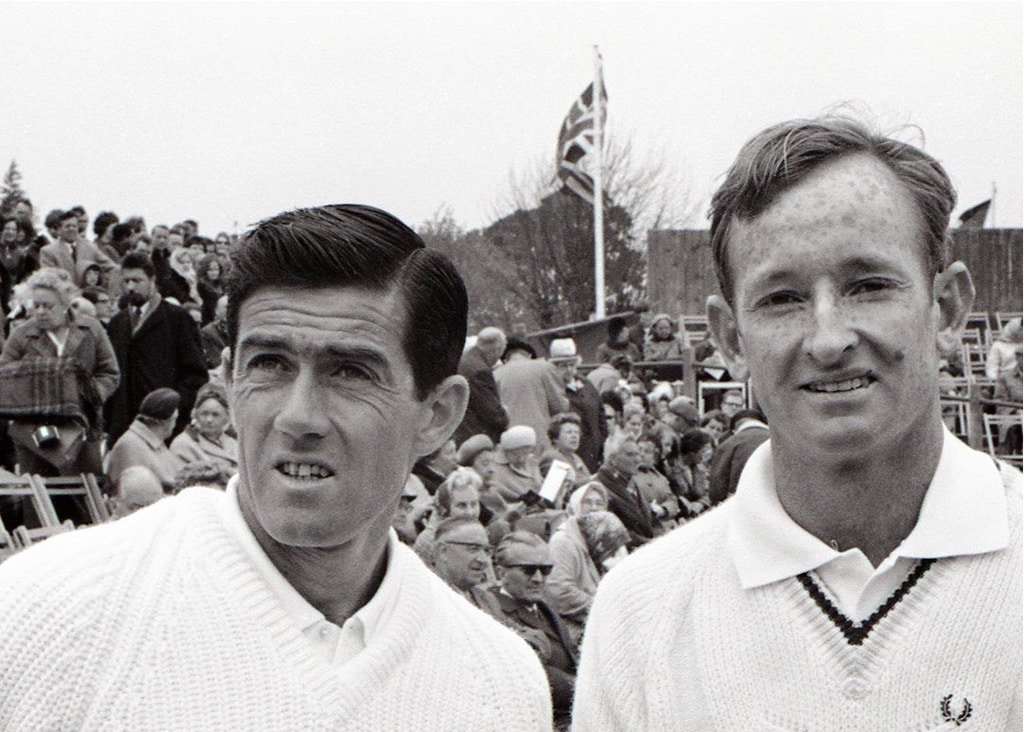 Monica Seles vs. Steffi Graf, French Open Finals, 1992;
The French Open really brings out the best in great rivals and at no time has that been truer than when Monica Seles played Steffi Graf in the finals of the 1992 tournament. As two of the best women's players of their era, the duo put on a tennis clinic against one another fighting for every point from start to finish. The pair truly transcended the gender designation and put on a memorable classic for the ages.