---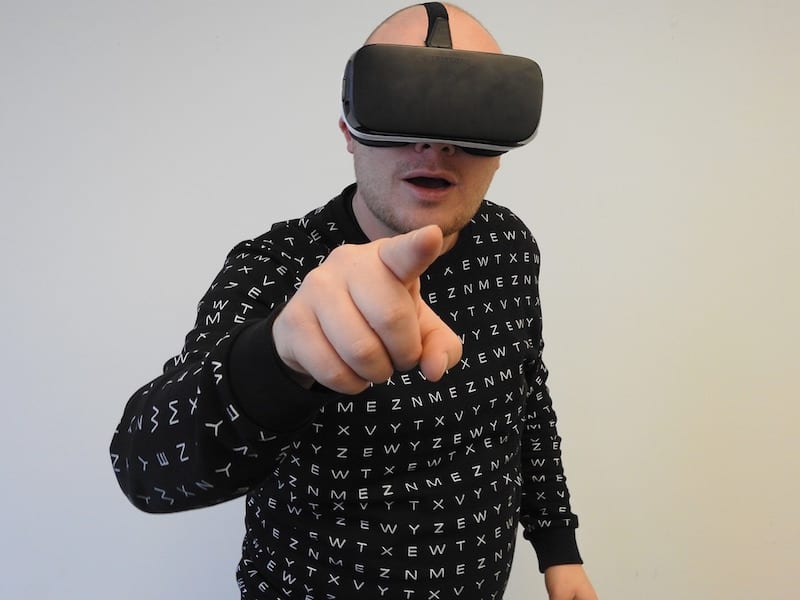 There are 00:27 seconds left in the game. The Tar Heels are up by a single point. The ball is in Isaiah Hicks' hands and he's driving on Jonathan Williams. When you take your headset off, you're on your coach, but when you put it back on, you're sitting court-side at the NCAA Championship game in San Antonio.
This year, the NCAA partnered up with CBS, Turner Sports, Oculus and Intel to bring virtual reality to fans for the second year in a row.
The NCAA isn't the only one. Virtual reality has crept into every aspect of our lives, and even though at the moment not many people are using it, within a few years it could be as normal as watching highlights on your phone. You may not realize it, but it's already all around you.
During the 2016-17 season, the NBA partnered with NextVR to bring League Pass subscribers one game a week in virtual reality. The NFL also struck a deal with NextVR to produce virtual reality highlights for three games during the 2016 season that were released after the games. At the end of 2016, Fox Sports aired the MLS Cup final in virtual reality.
The technology still isn't perfect. I recently tried watching NFL highlights through virtual reality for the first time and at first it was confusing (I admit, I am also technologically illiterate), the picture was a bit blurry and I wasn't sure where exactly to look and what was going on. But the concept itself left me wanting more, and in better quality.  
But as VR continues to develop as a means for sports fans to watch their favorite teams, some have speculated about whether or not it could isolate people from a social perspective. Users may still sit with friends and watch on the couch, but with the headset on, is virtual reality hurting the social aspect of watching together? The goggles drop you into another world, where the person next to you in this reality may not be the person next to you in reality. VR companies are taking strides towards tackling these issues and creating a more social environment for users during games. Virtually Live created a way for VR users to interact with one another through chat, video or audio channels. Companies are working on ways of bringing friends who may be far away together to watch games. But what about those who are inches away?
Another question comes to mind: what effect could virtual reality have on fans going to the games? If the experience is so real and lively from the couch, would spectators still get up and pay to watch the games from the stadiums? Why sit in the nosebleeds if you can be on the court with LeBron? Only time will tell how stadiums and teams will adapt to the average fan having access to virtual reality….
But back to the good aspect of virtual reality. The viewing experience is only one side of the virtual reality business. On the other side, sports teams themselves have found a use for VR: training.
Last year, the Tampa Bay Rays began using virtual reality as a tool for their batters to prepare for pitchers. They even have a virtual reality room. This is specifically helpful for young players who will face pitchers they've never seen before. Virtual reality gives them the opportunity to face them for the first time, even if it's through a screen and headset.
Companies such as STRIVR are working with teams around the NFL, NHL, MLB and college, including the Dallas Cowboys, Washington Capitals, the Boston Red Sox and Auburn University, to give players a chance to exercise decision making skills while physically resting. The technology puts a quarterback in a real-game situation without taking a single hit.  
The VR possibilities are endless. Teams may be able to use virtual reality for recruiting purposes. They could show top high school or free agents their fields and facilities without having to fly them across the country.
At the moment, virtual reality may not be flawless, and the sports world may have to adapt if fans begin leaving the stadium to watch through VR. But from a league and/or GM's perspective, there's an incredible amount of potential that can transform the way we watch and engage with sports. It definitely looks as if VR will become the norm in the sports world in the coming decades.