---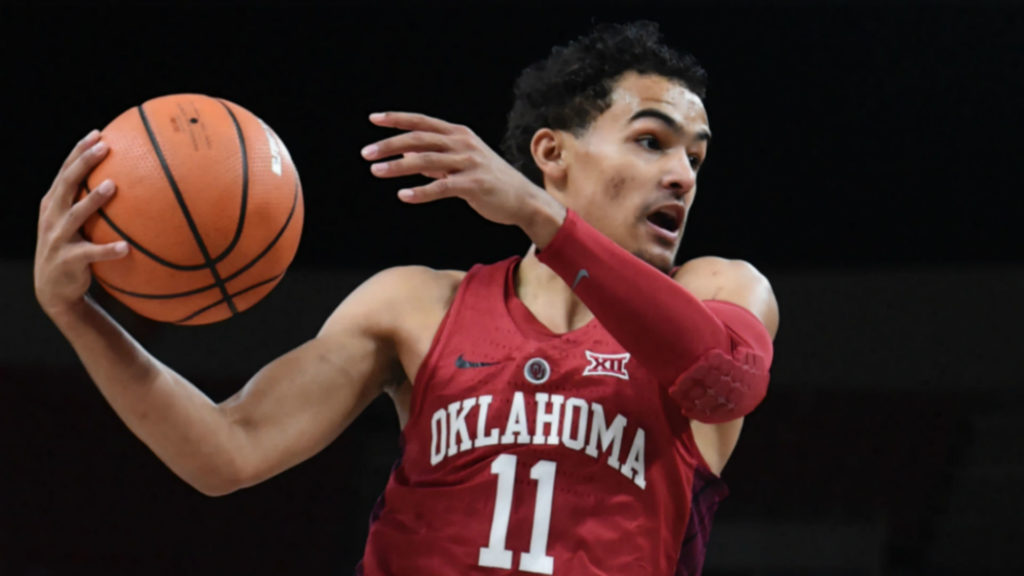 Back in December, Oklahoma guard Trae Young was the toast of the college basketball world. The freshman guard was all anyone could talk about and with good reason—he was incredible. His quick release and ability to shoot from just about anywhere had people comparing him to Steph Curry.
In no time, he went from being a guy no one had heard much about to the top of every award list in the nation. If he wasn't considered a shoe-in for the award, he was one of the top candidates. Most considered him a lock to be one of the first players taken in the next NBA draft.
But it wasn't all just about him. Behind his stellar play, the Sooners went from being unranked when the season began to the No. 7 team in the nation in early January. Midway through the month, they climbed as high as No. 4.
However, as March approaches, the landscape has changed for the Sooners and most certainly for Young.
When Young exploded onto the college basketball scene early in the season, the Sooners climbed up the rankings. But in recent weeks he has struggled with his shot. As a result, the Sooners no longer looked like a team that could end Kansas' domination of the Big 12, as some thought may happen.
After losing to No. 7 Texas Tech (February 13th) and Texas (February 17th), the Sooners dropped out of the top 25. The 30-point loss to Kansas on February 19th marked their sixth loss in a row and ninth in their last 11 games.
With a record of 17-11, the Sooners are no longer a lock to even make the NCAA Tournament even if they win their last two.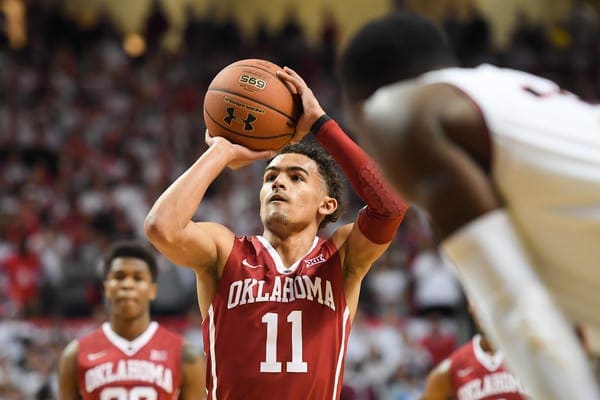 As for Young, he still leads the nation in points per game (28.3) and assists (9.1). But he is far from the impact player that he was back in December. He shot better than .500 from behind the arc only once since in the past few weeks (their latest game, a 86-77 win over Kansas State that snapped their losing streak).
During the Sooners six-game losing streak, he made just 11 of 56. In three of the six losses, he scored 20+ points. But he needed 20+ shots in each game and a great night from the free throw line in each (combined 26-27).
Against Kansas, he set a new season low with just 11 points, made just three of 13 shots, and saw four shots blocked.
Even the best players have bad games every now and then, but he was off for a pretty significant stretch of the season. He's been inconsistent at best ever since the Sooners lost their third game of the year back on January 16 (an 87-69 loss to Kansas State).
A few days later he recorded a season-high 48-points against Oklahoma State. But he took 39 shots and only made 14. He had good nights in the wins over Kansas (1/23) and Baylor (1/30). Otherwise, he's just been the best player on a bad team (which isn't saying much).
It's been an ugly slump, but the best do go through them. Does that mean whoever has one of the top picks in the draft shouldn't take him?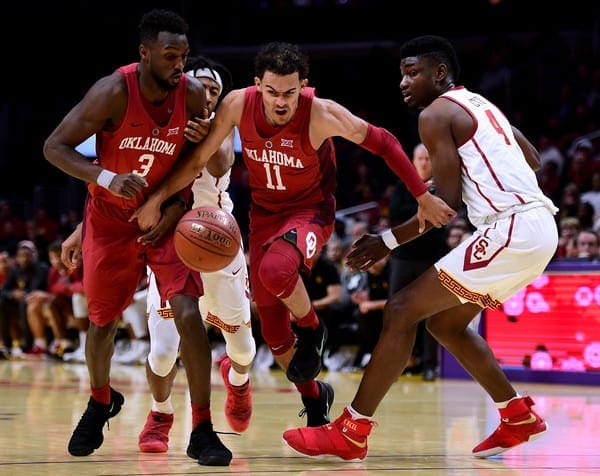 Not necessarily. Teams are likely already doing their due diligence. Scouts are probably already giving him a long, hard look as well as the other top prospects. However, it isn't the recent struggles that should give them pause when it comes to Young. But how he has responded to them should.
"I'm getting guarded like nobody else in the country is being guarded, scouted on like no one else in the country is," Young told reporters after the game against Texas on February 17th. "It's a mystery coming out each and every game to try and figure out how a team is going to guard me and how I'm going to dictate how my team wins.
"It's a lot tougher for me to score now than it was in the beginning (of the season)…Right now, it's tough."
Teams are not going to want to hear excuses. Nor will they care that the competition is playing tough defense. What they are going to want to see is how he responds to what other teams are doing. They'll want to see how he overcomes whatever defenses teams throw at him.
Does this mean he's likely out of the lottery this year? He still has plenty of time to break out of his slump. Young can still show teams he can rise above the challenges he's facing and grow as a player. But if he thinks the defenses in college are tough, he's in for a rude awakening in the NBA.
Mock drafts have him going inside the top ten, at No. 6 or No. 7. If his play continues to slip, it may become harder to take him than pass on him.