---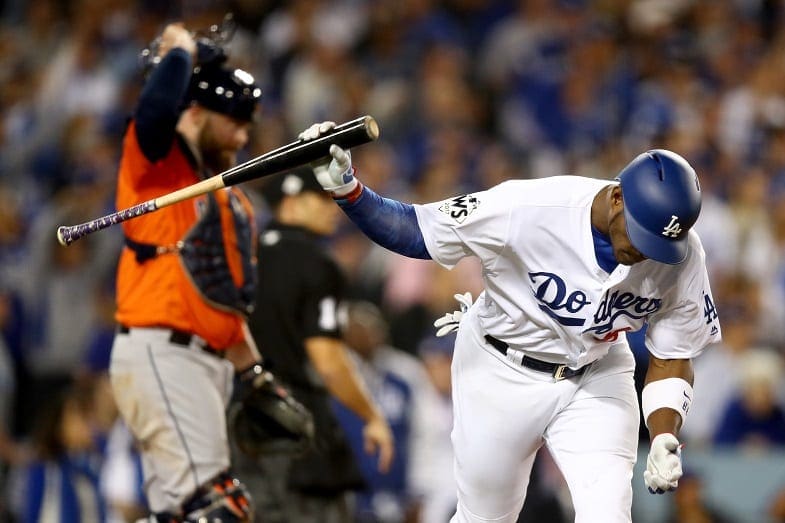 For most of the regular season, it appeared as if this was going to be the year for the Los Angeles Dodgers. With the talent they had accumulated (and paid well for) on their roster, they were a heavy favorite to make it to the World Series and win it.
But then they met the Houston Astros. For much of the season, Houston had been the team with the second-best odds next to the Dodgers. So, when they made it to the World Series and eventually won it, the feat wasn't exactly shocking.
Well—unless you are a Dodgers fan.
What happened to their team? How could they go from a team that won 100+ games, and at one point during the season went 56-11 to losing the Series? What went wrong? Better yet– what do they need to do to make sure they are in a position to win it all next season?
The implication in losing the World Series is that there was something wrong with the Dodgers.
They won more games in the regular season than anyone else in baseball (104). Their pitching staff had the second-best ERA (3.38), and they tied with the Yankees staff for the lowest opponents' batting average (.228). Their on-base percentage tied for third best in the National League (.334).
Almost all their position players ranked above average according to baseball-reference WAR, and they made some changes before the World Series to account for the two that didn't.
They had eight batters hit 11+ home runs and six that had over 20. Five guys had 70+ RBIs. Houston led the league in OBP at .346; the Dodgers had seven guys with a higher number. Two pitchers with 25+ starts had sub-3.0 ERAs. Three guys with 16+ starts had sub-4.0 ERAs. Yu Darvish, who was a late-season addition via trade and only started nine games, had a respectable 3.44 ERA.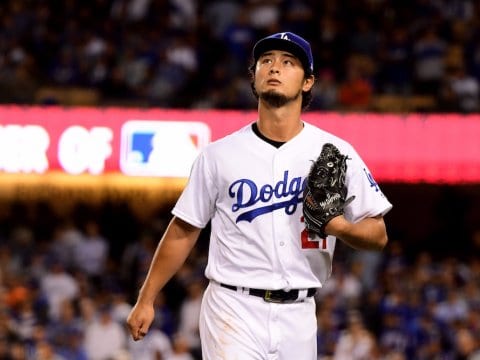 Their bullpen at one time threw 28 consecutive scoreless innings.
The Dodgers are a very good team that is well-stocked with talent. That's what happens when you spend well over $200 million on salaries for five years in a row. But even the best talent has a bad day or week every once in a while.
It is easy to blame Yu Darvish for losing the World Series. He pitched poorly in both of his starts. But because of those two starts would you rather not have a pitcher of his caliber (career ERA of 3.42 over the course of five seasons, 56 wins, and over 1000 strikeouts)?
You might as well get rid of Rich Hill, Kenta Maeda, and Brandon McCarthy then, too. Clayton Kershaw could be thrown in with that bunch since he had a terrible game against Houston in Game Five.
Kyle Jansen had 41 saves, five wins, and an ERA of 1.32 during the season but blew a save during the World Series and cost the Dodgers a game. Should he go as well since he had a bad game when the team needed him most?
The problem with making snap judgments based on a player's performance in a couple of games is that even the best players can look terrible if you look at the right (or wrong) stretch of games. Yes, Darvish was horrible in the World Series, but overall, he was a good addition to the roster.
Back to the original question. What do the Dodgers need to do to make sure they are in a position to win it next year?
The answer is simple—nothing.
When everything was going right for the Dodgers, they showed how good they could be. Winning 43 of 50 games during one stretch of the season, in this day and age, is incredible. At that point in the season, they played like the best team in baseball, looked the part, and everyone believed they were.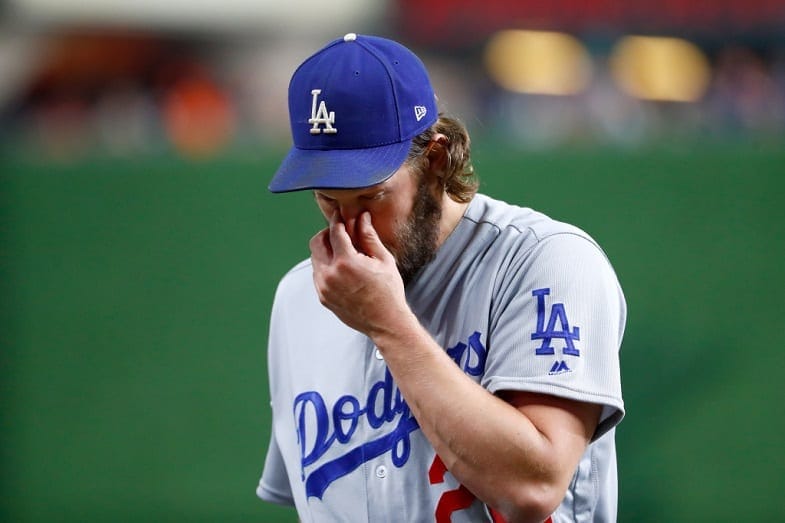 But if you just looked at them during the 11-game losing streak, you'd think they were the worst team in baseball.
Baseball is all about being on more than being off. It's about playing above your capabilities or at least playing better than the other guys. During the World Series, the Houston Astros played better—and they won.
Does that mean the Dodgers need to do anything different? Absolutely not. Vegas has named the Dodgers the favorites to win next year at 5-1 (Houston is 6-1).
If the Dodger can improve a roster that is already one of the best in baseball, they should. But if they stay put with what they have, they'll still be in great shape next season.